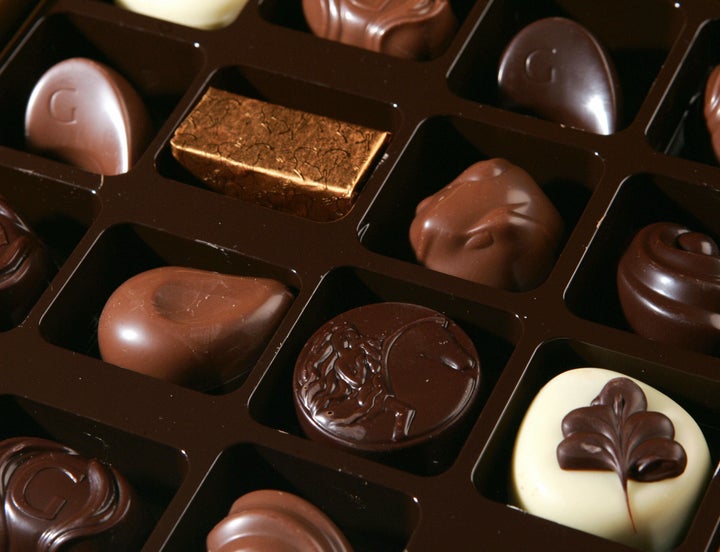 BRUSSELS (Reuters) - Belgian chocolate makers believe their renowned pralines should have similar protection to that enjoyed by French champagne or Italy's Parma ham.
They want the term "Belgian chocolate" to be their exclusive preserve and also want to crack down on foreign rivals dressing up their products as "Belgian style" or of a "Belgian recipe".
Copycats, they say, eat into sales and undermine a stamp of quality built up over the century since Jean Neuhaus invented the hard-shelled, cream-filled chocolate, the praline, in 1912.
The industry federation will meet regional governments from next month to decide how Belgium might apply to the European Union to protect Belgian chocolates or perhaps seek a trademark to safeguard their treats.
"What makes us sad is that very often the copies are not up to the standard of the originals," Jos Linkens, chief executive of Neuhaus, told Reuters in an interview.
"If top chocolatiers around the world copied us, perhaps we would be happy. We don't want the image of quality to suffer," said Linkens, who is also president of Belgian biscuit, chocolate and confectionery federation Choprabisco.
Belgium is proud of its mastery of chocolate. It boasts more than 200 chocolate firms, over 2,000 chocolate stores and museums, tours and workshops, such as the Brussels museum of cocoa and chocolate.
Belgians say their years of experience has created a pool of chocolate-making talent, and success is a result of the skill of master chefs devising new cream fillings, rather than machines.
At Neuhaus, workers fill buckets with pralines made imperfect by air bubbles or messy stripes while others make caramel tubes by hand or whip up chocolate for use in giant eggs and bunnies for Easter.
Despite their quality, like other luxury items, sales of Belgian chocolates have stagnated or slipped in mature Europe and North America, but compensate for that with roaring growth in emerging markets.
Overall exports of Belgian pralines rose just 1 percent between 2007 and 2011, but shot up 60 percent in Asia and 82 percent in Africa.
Sales to Asia in 2011 were three times their level a decade earlier. Individual chocolate makers talk of expansion in China and India last year of up to 50 percent.
And there is yet more scope for growth, with the average Chinese person eating less than 100 grams (3-1/2 ounces) of chocolate per year against between 6 and 10 kg (13-22 lb) for Europeans, Linkens said.
The surging demand in new markets has left foreign producers eager for a share of the market, tempting some to claim they too are making Belgian chocolates.
Guy Gallet, secretary general of Choprabisco, has a crate-load of "Belgian chocolate" boxes he and travelling Belgian executives have found on their travels. They include examples from Canada, China, Hungary, Ireland and Malaysia.
Switzerland, famous for its milk chocolate, has been more active in its protection of domestic brands.
They too have seen sharp growth in Asia, with sales rising by 49 percent in value terms last year to China and by 52 percent to India.
But the CHOCOSUISSE federation of chocolate makers, has trademarked the terms "Swiss" and "Switzerland" in the European Union, the United States and Canada. And it works to enforce those rights.
The federation has a staff member dedicated to the problem and can spend up to 80,000 Swiss francs ($85,100) a year on lawyers' fees.
"We check trademark applications all over the world and we regularly see cases in which Swiss, Switzerland or references to the country such as the flag are misused," said federation head Franz Schmid.
"The problem is more prevalent in Asia, South America and eastern European countries, including Turkey."
Steven Candries, export manager at Belgium's Guylian, known for its shell- and seahorse-shaped chocolates, becomes animated at the mention of copycats. The firm has been battling a Chinese maker of "Belgian chocolates" with a box design remarkably similar to that of Guylian.
"If everyone starts using the term, then what is the value? Nothing. We want Belgium to be thought of as the chocolate version of the champagne region among sparkling wines," he said.
He and others in Belgium, whose chocolate brings in almost 4 billion euros ($5.2 billion) each year, believe securing the EU's protected geographical status or a trademark, putting it on a par with champagne, Parma ham or Roquefort cheese, would curb impostors and set Belgian chocolate apart.
Choprabisco's Gallet says it was hard to imagine Belgian chocolate being accorded such status, until now.
Unlike earlier protected products, the chocolate itself does not come from Belgium, with the vast majority of cocoa beans originating in Ivory Coast and Ghana.
More recently, the European Union has included 'chocolate and derived products' as a specific category worthy of protection. This year, it modified its rules, to say that a geographical indication could apply to products from a specific country.
"Before it had said that it could be a specific country only in exceptional cases. You were thinking more of, say, Luxembourg. Belgium would be too big," Gallet said. "Now there is the theoretical possibility that didn't exist before."
Neuhaus's Linkens believes it will happen, although could take some time.
The World Trade Organisation's 159 members are supposed to uphold protection of geographical indications, such as Colombian coffee, but can choose how to do so.
In some cases, such as parma ham in Canada, a local company has continued to own the trademark to the name. Feta cheese is made in the United States despite being in theory only Greek.
The EU's recent bilateral trade deals, such as with Korea and Colombia, have proven a stronger way to ensure mutual respect of protected products.
However, quite what counts as "Belgian chocolate" is open to debate.
Gallet says a problem is that in some cases the chocolate itself is from a Belgian facility of one of the bulk producers, such as Swiss-based Barry Callebaut.
"That shouldn't count as Belgian chocolate. What you should be saying is: 'Made with Belgian chocolate'," he said.
Gallet mentions one EU producer that did agree to adjust its label to 'with Belgian chocolate', but the word 'with' was written in text so small that would only a discerning customer might spot it. Belgian chocolate makers were not amused.
Not all chocolates produced in Belgium are pralines. High-end chocolatier Pierre Marcolini, for example, makes some, but also has a wide range of other morsels, such as truffles and bite-sized pure chocolate tablets.
Since 2008, a number of Belgian producers have signed up to a non-binding chocolate code, specifying that to be labeled "Belgian chocolate" the products must be refined and molded in Belgium, but even that has its critics, such as Belgium-based Godiva.
Godiva has a very strong presence in North America, a market it supplies from a factory in Pennsylvania.
Guillaume de Foucault, Godiva's general manager for Europe, Middle East and Africa, says these Godiva chocolates are still essentially Belgian, in the same way that one might think of a BMW made in South Carolina as still essentially a German car.
"Godiva started in 1926 in Belgium, we have a Belgian chef and Belgian facilities," he said.
"It's important to include a lot of players. Some have difference areas of expertise. It would be very limiting if only chocolate produced in Belgium could be considered," he said.
Linkens, speaking for Neuhaus, has a different view.
"Why does camembert need to be made in Normandy, champagne in the region of Champagne? In all gastronomic products, the origin has some importance. It's about being honest and straightforward." ($1 = 0.7694 euros) ($1 = 0.9402 Swiss francs)
(Editing by Anna Willard)

Before You Go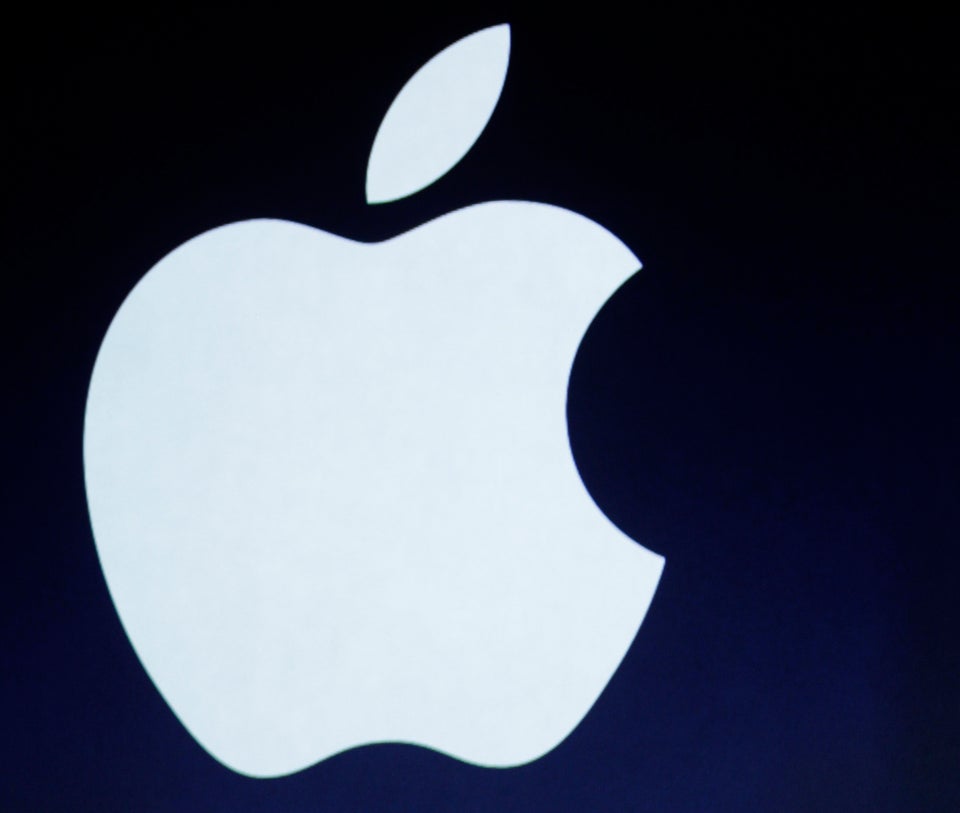 Epic Product Fails
Popular in the Community