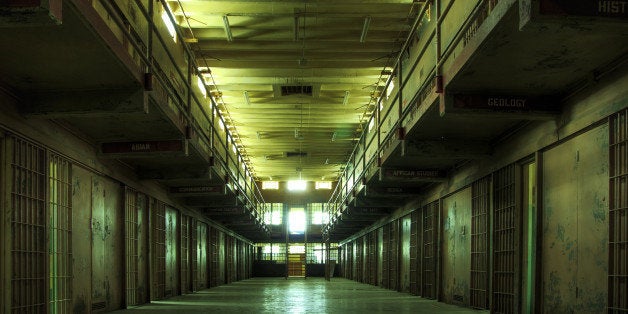 BRUSSELS, Sept 15 (Reuters) - A Belgian murderer and rapist serving a life sentence is to be allowed to have doctors end his life following a ground-breaking ruling under laws in Belgium permitting people to request euthanasia.
Frank Van Den Bleeken had argued that he had no prospect of release since he could not overcome his violent sexual impulses and so he wanted to exercise his right to medically assisted suicide in order to end years of mental anguish.
"Over recent years, he has been seen by several doctors and psychologists and their conclusion is that he is suffering, and suffering unbearably," his lawyer, Jos Vander Velpen, told state broadcaster VRT.
The judicial ruling was the first involving a prisoner since the euthanasia law was introduced 12 years ago.
It was not clear when the medical procedure, to be conducted in a hospital, would take place, the lawyer added. Because he was a prisoner, his client's request had been dependent on the consent of the justice ministry. Belgium, like the rest of the European Union, does not have a death penalty.
Van Den Bleeken, aged about 50 and in prison for nearly 30 years, had complained of a lack of therapy provided for his condition in Belgium and therefore he preferred to die.
"If people commit a sexual crime, help them to deal with it," he said in a television documentary. "Just locking them up helps no one: not the person, not society and not the victims."
Predominantly Roman Catholic Belgium is not the only country in Europe to provide a right to die but it has pioneered the application of the law beyond the terminally ill.
Cases which attracted international attention included the euthanasia of two deaf men, twins, who were in the process of also losing their sight and of a transgender person left in torment by an unsuccessful sex change operation.
In February, Belgium became the first country to allow euthanasia for terminally ill children at any age, a move which drew criticism from religious groups both at home and abroad, though application for minors is limited to those about to die. (editing by Alastair Macdonald/Jeremy Gaunt)

Support HuffPost
The Stakes Have Never Been Higher
Related
Popular in the Community