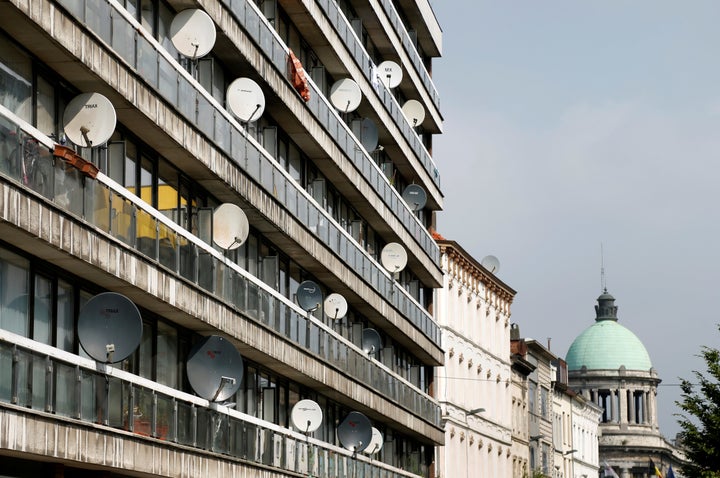 The series of terror bombings in Brussels Tuesday brought renewed focus to longstanding issues of terrorism and radicalization in Belgium. The self-described Islamic State claimed responsibility for the attacks, which killed at least 32 people and came just four days after the capture of Salah Abdeslam, who is a suspect in the November Paris attacks.
While the Brussels attackers' backgrounds are not yet known, Belgium has for years struggled to address the threat of extremism and issues with its citizens traveling abroad to join militant groups, including the Islamic State.
"Belgium has the highest proportion of foreign fighters and those who are coming back than any nation in Europe," said Brian Levin, a professor at California State University, San Bernardino, who heads the school's Center for the Study of Hate and Extremism.
The Belgian figure is about 46 recruits per million people, the group found. In contrast, Britain, which has produced such high-profile Islamic State members as "Jihadi John," has around 12 recruits per million people.
Belgian terrorism expert Pieter van Ostaeyen estimates that up to 562 Belgians have at one point gone to fight in Syria and Iraq, and over 80 have died there. Official government numbers are slightly lower, estimating that there have been up to 500 Belgian foreign fighters.
The Soufan Group estimates that 118 Belgians have returned home after traveling to Syria and Iraq. Some of those returnees have been the targets of Belgium's frequent anti-terror operations over the last year. A raid in the town of Verviers in January targeting men authorities believed had returned from Syria erupted in a gunfight. Two suspects were killed, and another was captured.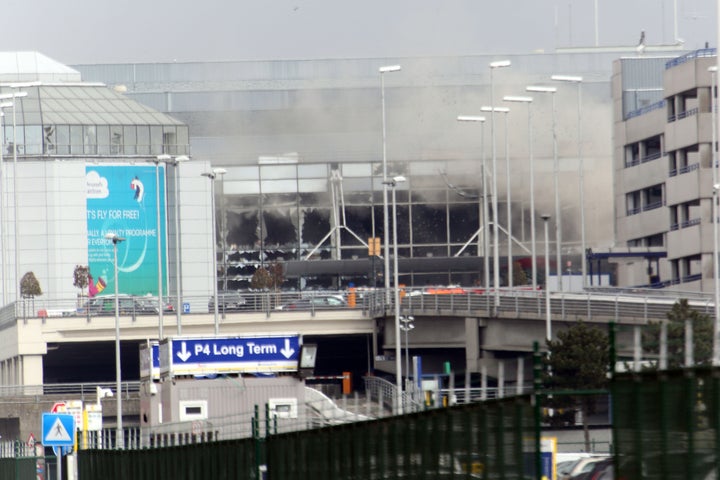 Elzbieta Karzka, who led a U.N. Human Rights Council working group last year on the issue of foreign fighters, said in October that there isn't a single motivating factor behind what is driving Belgians to take up arms abroad. Instead, Belgians ― like foreign fighters as a whole ― are thought to be motivated by individual factors that range from religious belief to a desire for adventure.
But there are specific issues related to Belgium that authorities and experts believe contribute to the nation's surprisingly strong connection to militant groups.
The country's Muslim population is poorly integrated, and prominent members of Belgium's Muslim community have pointed to intolerance towards Islam as contributing to segregation. The nation also has problems with unemployment, a fractured government and a lack of intelligence-gathering.
As a result, small but significant radicalized groups have been able to grow within insular communities. Since the Paris attacks, media and authorities have focused heavily on the largely Muslim neighborhood of Molenbeek, Abdeslam's home. The New York Times described "Abdeslam's Molenbeek" as an "even more insular sub-community, made up of small-time drug dealers and petty criminals, unemployed young men with few prospects."
"Part of it is they have a very wide and deep network," Levin said of Islamic State supporters in Belgium. While the terrorist group may have fans in several countries, places like Molenbeek offer support systems, he added.
Belgium's fighters are also influenced by radical influential clerics, Levin said. One example lies in Sharia4Belgium, a radical Islamist group founded in Antwerp that has recruited Belgians to fight in Syria. At least 10 percent of Belgium's foreign fighters have some link to Sharia4Belgium, authorities claim.
In February of last year, a Belgian court found 45 members of Sharia4Belgium guilty on terror charges, including extremist preacher and founder Fouad Belkacem.
Belgium's federal prosecutor, Frederic van Leeuw, said Tuesday that it was too soon to link the Brussels bombings to last November's attack in Paris. But European Union and United Nations officials have been expressing concern about about potential terror threats in Belgium for several months.
In October of 2015, Karzka's U.N. working group urged Belgium to engage all sectors of its society in order to address the issue of radicalization. The next month, a number of Belgian nationals ― some of whom who had previously traveled to fight in Syria ― were among the Islamic State militants who carried out the deadly attacks in Paris.
Matt Ferner contributed reporting to this article.
Related
Before You Go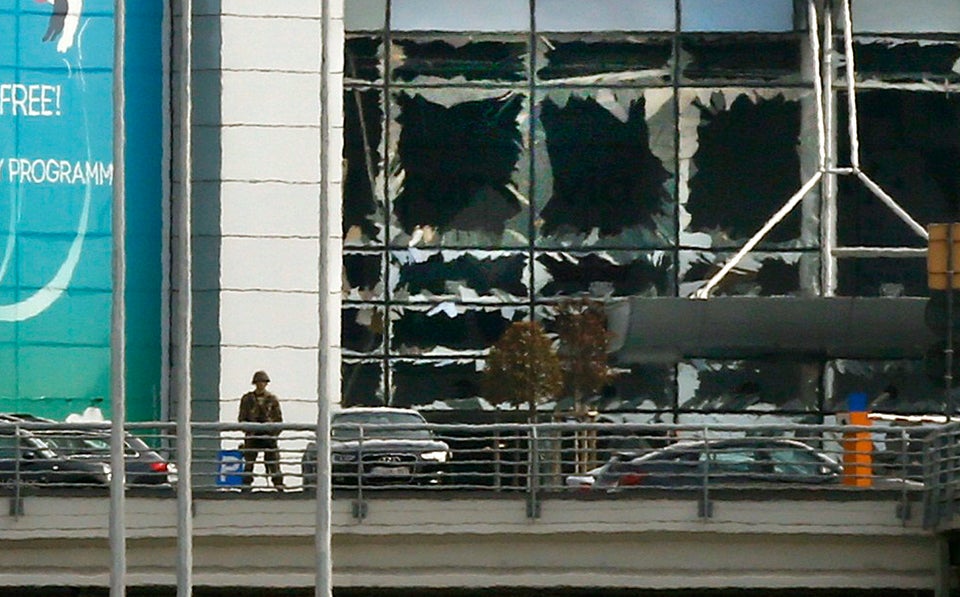 Explosions In Brussels
Popular in the Community