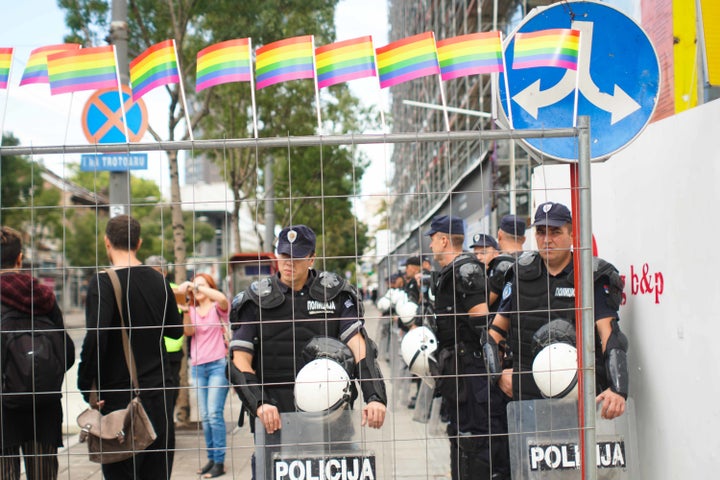 On Sunday, September 17th, the fourth non-violent Pride March took place in Belgrade, Serbia. In three previous years, 5,000 policemen were there to protect a few hundred Pride March participants from possible violence and bashing that was seen before. This year, there were more visitors and less policemen, but still the same security measures ― the city's downtown was in lockdown during the three-hour event.
Around 1,000 in total attended ― including a few local politicians and MPs, openly lesbian prime minister Ana Brnabic, a few ambassadors, many foreign and local activists, many straight allies ― but the Serbian LGBTQ people themselves were the least represented group present. A small truck with fierce local queen Alex Electra led the colorful crowd through Belgrade city center and ended with a short party on the city's main square. One person was arrested for "preparing acts against constitutional order and security of Serbia."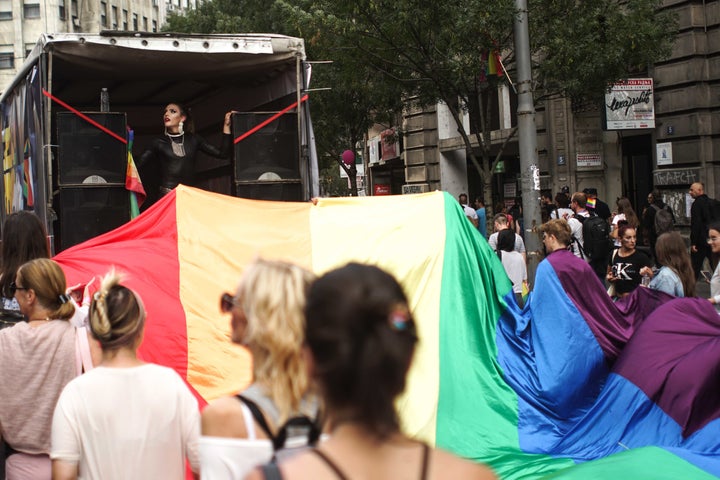 The Pride March itself went well, but what is the position of LGBTQ community and state of human rights in Serbia during the remaining 364 days of the year?
Most of the queer people in Belgrade and Serbia are too scared to attend the Pride March, which is why messages that resonated among guests and speakers included, "We are walking for those who can not join us" and "you are not alone." There are almost no publicly out celebrities and many queer people are still struggling with violence and repression on an everyday basis while state institutions and most of the media fail to address the matter.
In Serbia, holding hands with your same-sex partner or just wearing a rainbow flag in public might cause a physical attack and harassment. Yet, not one case of violence and harassment of LGBTQ people has been positively resolved this year, local LGBT organization DaSeZna reports. People are afraid to even report attackers and abusers because usually the alleged attackers are released or not prosecuted as they should be. Quite often the victims face institutional discrimination when they try to report the incident or revenge from their perpetrators.
There are also no same-sex partnerships available even after years of lobbying for a law that would regulate them and help gay and lesbian couples to get the same rights as straight couples ― rights like visiting their partners in the hospital, the right to inherit property, and the right to raise a bank credit. The same goes for gender identity laws ― transgender people are facing many existential problems, as well as troubles with obtaining IDs, education, employment and health care.
For years now, the LGBTQ community in Serbia has hoped to see the government delivering legislative changes helping same-sex couples or transgender individuals, but things haven't moved much beyond empty promises. Serbian politicians keep repeating how "we have gone a long way" and assuring the public that "the government will respect the rights of all citizens, both the majority and minorities," like PM Brnabic said ahead of Belgrade's 4th Pride March. Unfortunately, this sounds like the broken record the LGBTQ community has been listening to for years.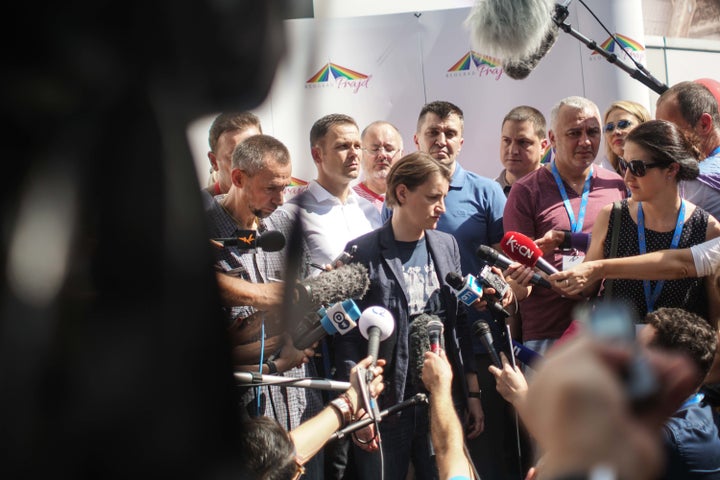 As Serbia is an European Union membership candidate, improving the protection of minorities and vulnerable groups is one of the conditions that has to be met before it can join the Union. But it seems like these EU demands are only met on paper or in empty promises. This kind of Pride March is only good for the government, activist Predrag Azdejkovic claims, as it sends a message that everything is fine and that the government is doing its job while in reality things are quite grim. One minute of reading the comments on Serbian news portals about the Pride March will be more than enough to conclude the kind of danger and hostility LGBTQ people face every day. "Put them in gas chambers," "Kill them all," "You are sick and perverted," are just a few of the choice quotes.
What is interesting is that, Ana Brnabic was appointed as PM by Serbia's former prime minister, now-president Aleksandar Vucic. For a homophobic country such as Serbia, this was quite a controversial political move, but the question remains - is this just an act of pink-washing or is the government really ready to help and protect the LGBTQ community?
The Pride March in Serbia is an isolated even, but still the most visible event for the LGBTQ community. There are some positive improvements. We're smelling the roses. Still, Pride in Serbia seems like a colorful bubble of freedom, where LGBTQ people are safe to express themselves and be who they are ― but only until the end of the party. For the rest of the year, when there aren't thousands of armed policemen to protect them, queer people in Serbia remain mostly invisible, hiding from bashing, hate speech and discrimination. Until things really start to get better, we must continue to fight for change and freedom.
Feel the atmosphere in the photos below.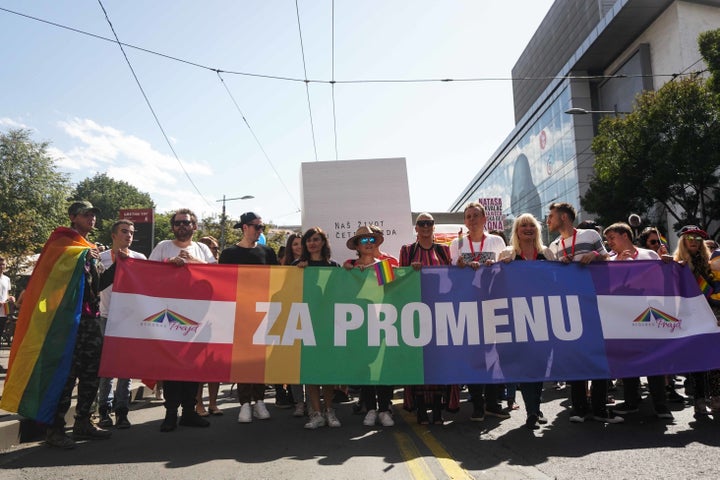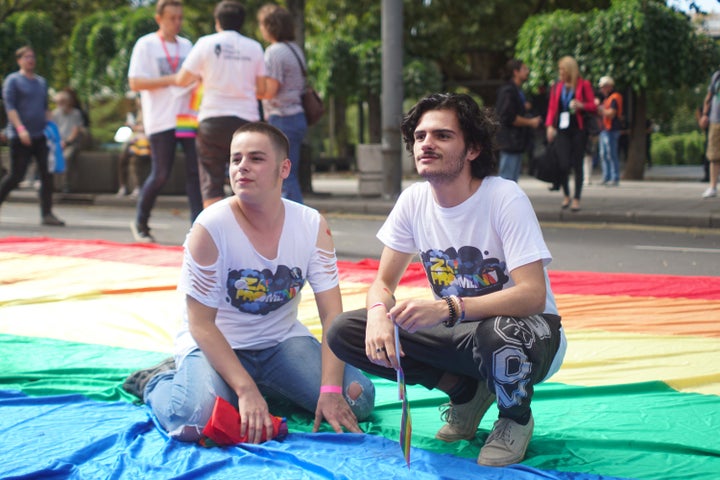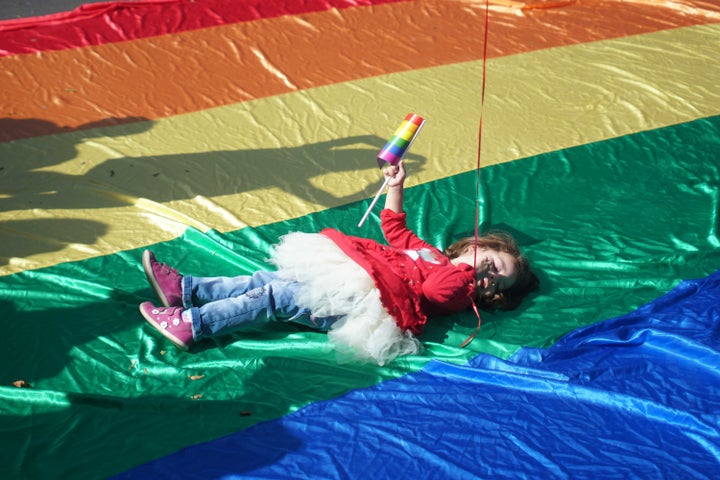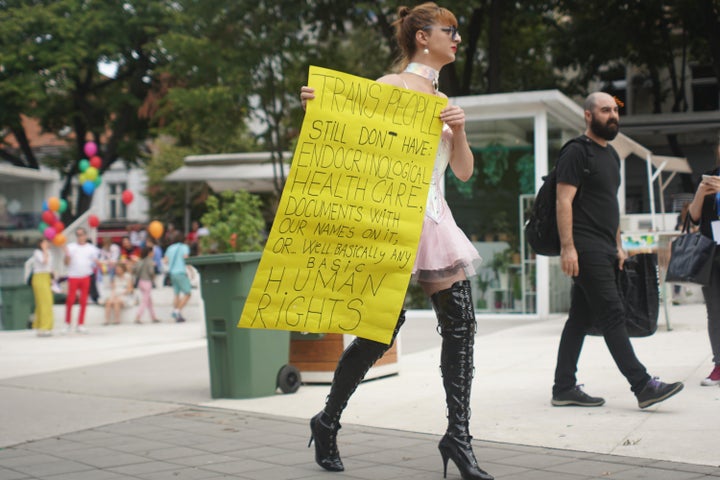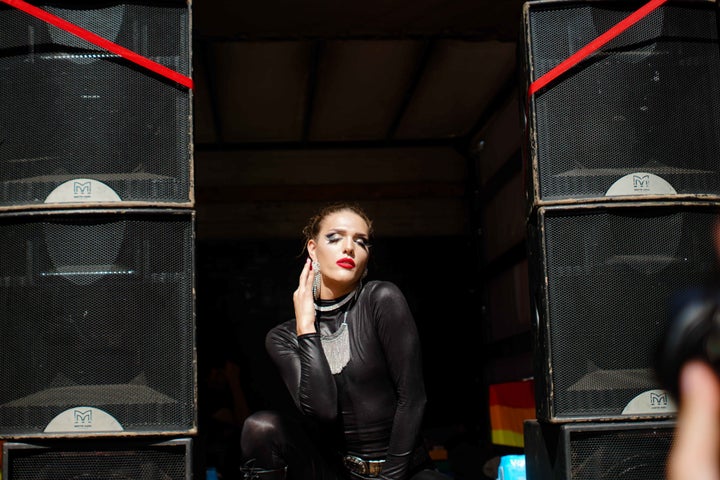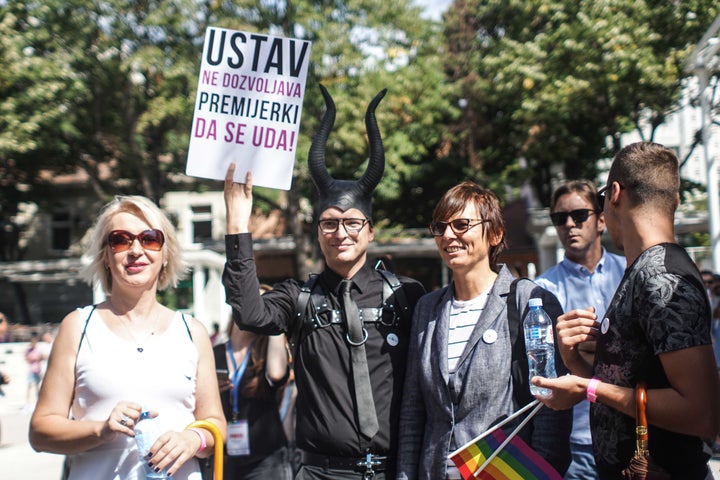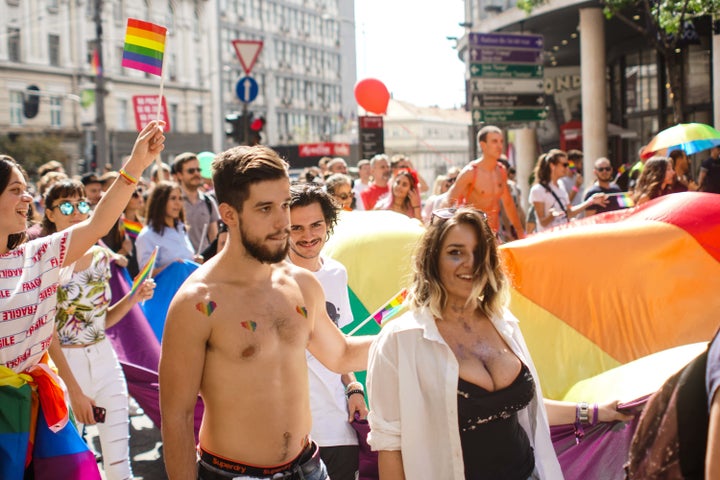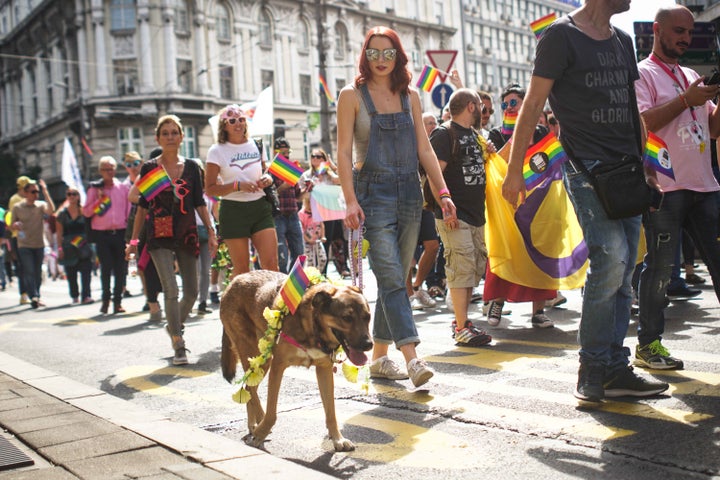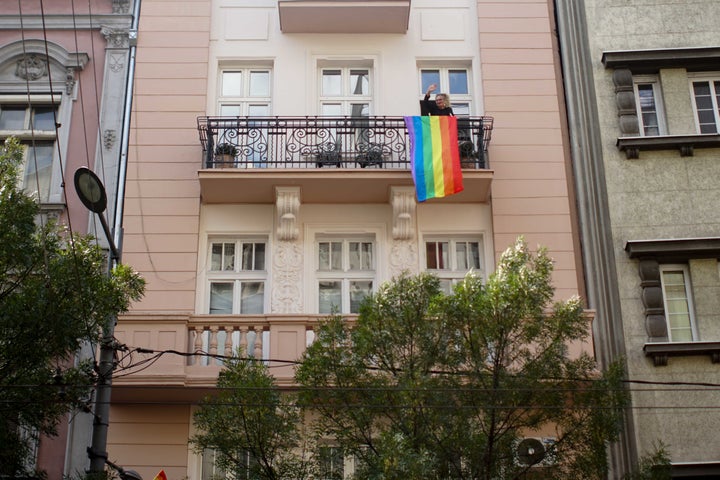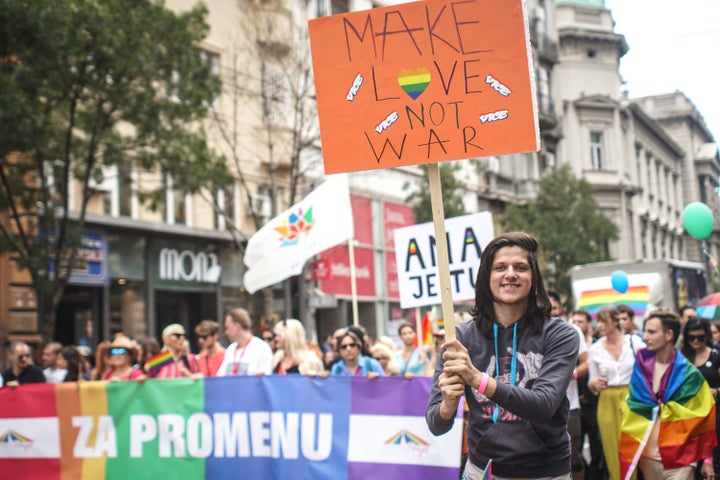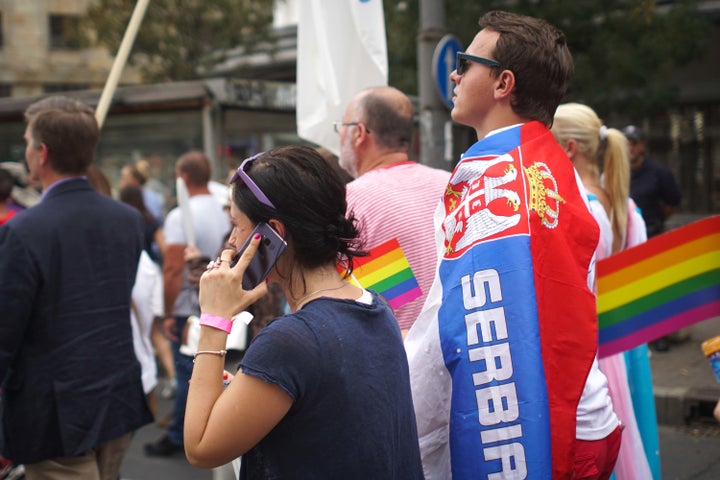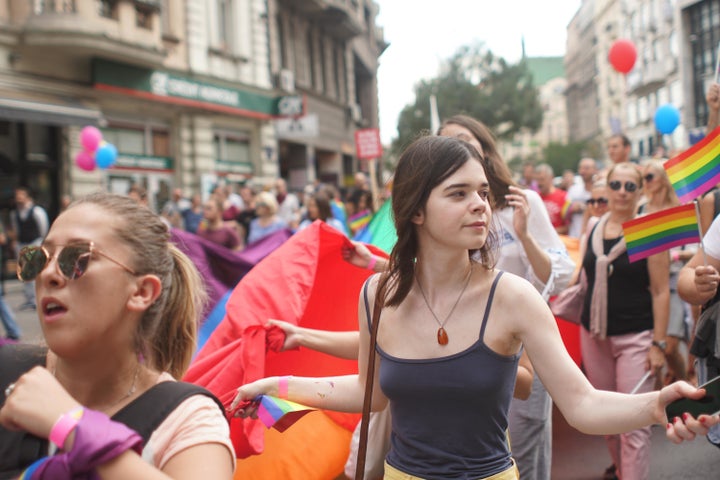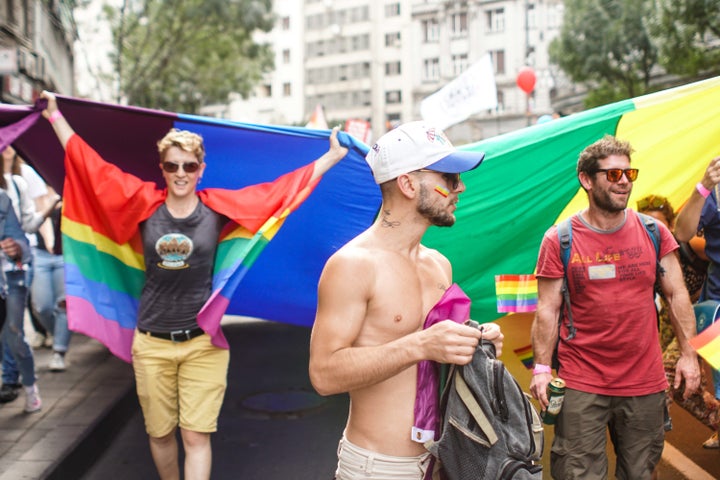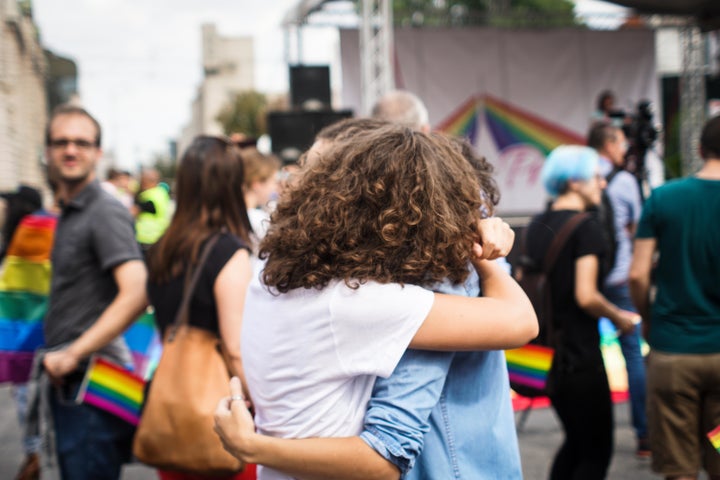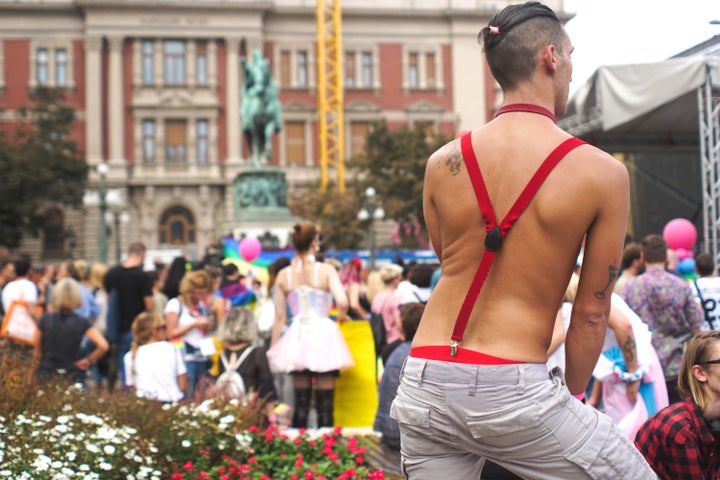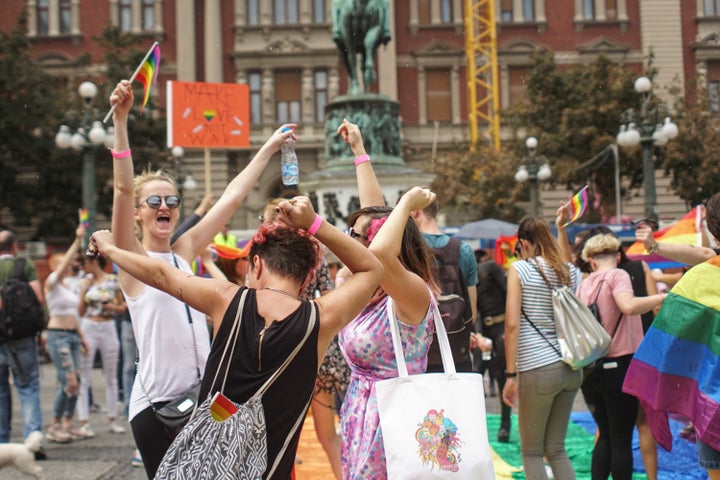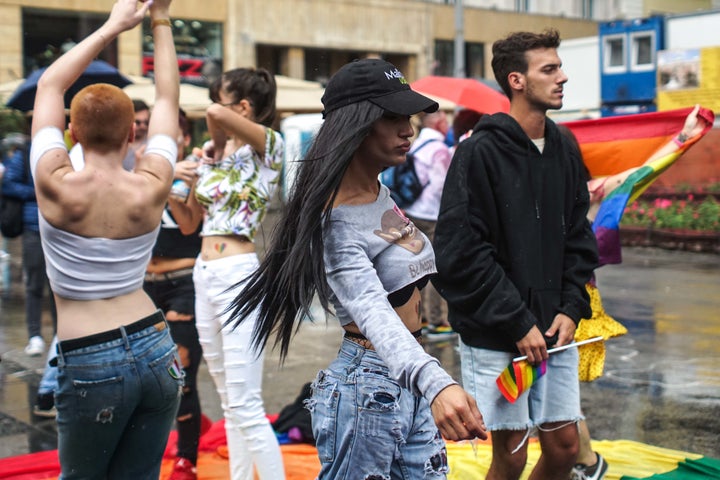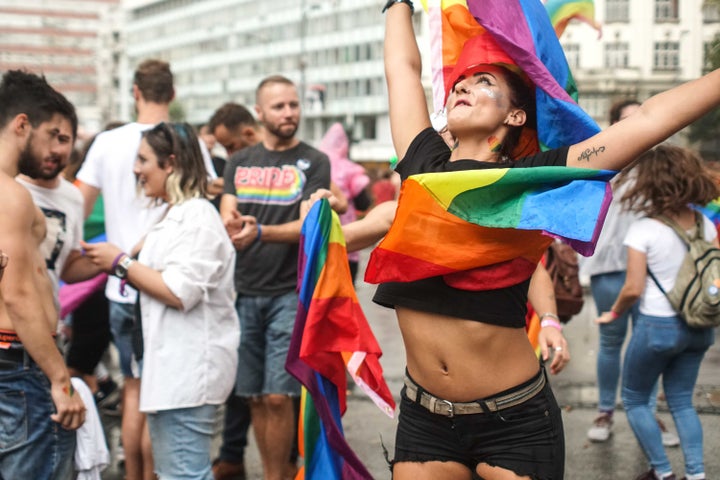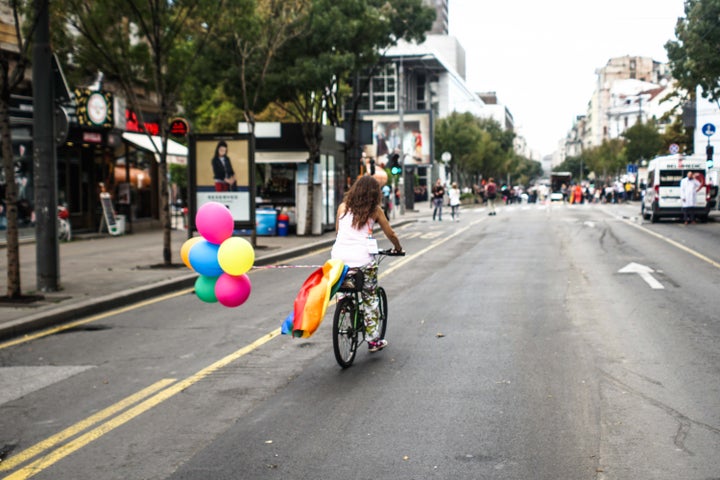 Popular in the Community