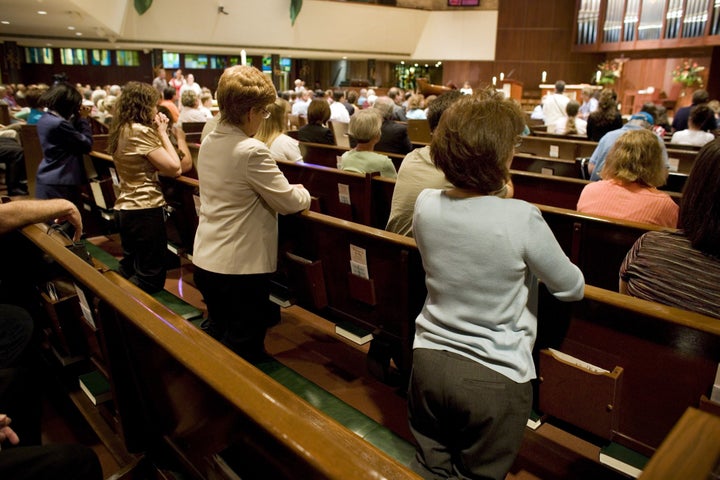 A poll released by Gallup on Friday found that 92 percent of Americans still say "yes" to the simple question, "Do you believe in God?"
A breakdown of responses finds American women to believe in God at a higher rate than men (94 percent to 90 percent) and a clear distinction between younger and older demographics. Only 84 percent of 18 to 29 year olds responded "yes" to the question, compared to 94 percent of older respondents.
Despite what seems like a remarkably high number, this result marks the lowest rate of positive responses since Gallup began measuring Americans' belief in God in 1944. In that year, 96 percent of respondents said "yes". The question received a 98 percent affirmative response in a series of polls conducted between 1953 and 1967.
Other analysis of the poll results show only slight variation associated with levels of education, regional geography, and political affiliation.
The largest shift in responses resulted when the phrasing of the question was changed to allow for levels of doubt or the alternate response of belief in a "universal spirit". To this question, 86 percent said they believe in God and 12 percent a "universal spirit". This sum of 98 percent indicates that there is at least a notable 6 percent segment of the population that expresses some level of belief but is not willing to call it by the term "God".
Salon noted the large disparity between these results those of similar polls conducted among residents of other countries, particularly Canada and the United Kingdom.
Meanwhile, The Christian Post found significance in the fact that "no" responses had risen from only 1 percent in 1944 to 7 percent in 2011.

Related
Popular in the Community