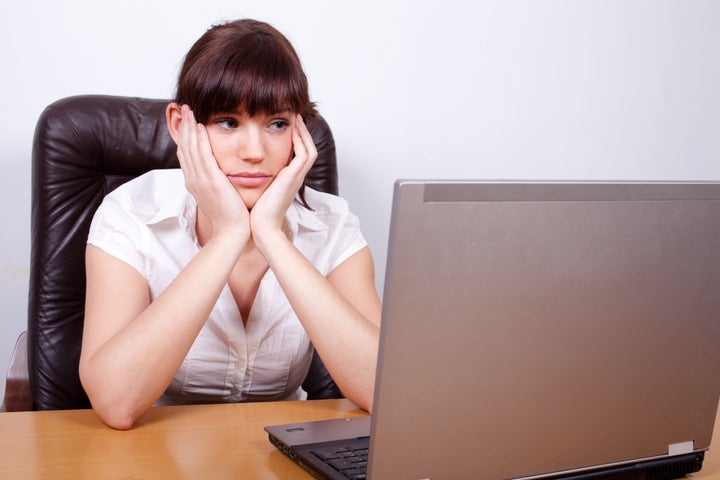 There was once a time in my life where I sucked at everything (yeah, I know... hard to believe!). I was in my early 20s and unsure of the world and all the broken promises life handed me. I was a freshman in college for three years straight and every job I got fired me. I was also a single mom (since my teenage years), and I was failing my daughter miserably.

For every dream that I was passionate about, there was always someone who shot it down as a hobby or tried their best to convince me of how unrealistic it was, and I started to believe what "they" were telling me. That I was going to fail. And because I was already failing, I figured that this had to be true!
That's when I heard it. A voice that whispered in my heart and screamed into my ears:

TIPHANI, YOU ARE AH-MAZZZZING!
I heard that voice and instantly believed!

The fact was I wasn't amazing because of my accolades. I had none. I wasn't amazing because I had tons of money. I was broke. I was amazing because God meticulously picked me and made me perfect. I was perfect and amazing because I existed, and that fact alone made me worthy.

I did some reevaluating of my life and realized that the reason I was failing at everything I touched was because it wasn't in my destiny to do them. I found that I had to force myself to work jobs everyone else told me I'd be good at. Stuffing myself in the same box that the people who didn't believe in me stuffed me in. I was trying to be something that I wasn't to please people who didn't give a $@!* about me anyway.

So I made the decision to live my life according to what was going to make ME the happiest.

One of my passions (and gifts) was to write, and I had a "crazy" dream to be an Essence Magazine Best Selling Author (side note: "crazy" = 1.7 gpa in high school and a 0.0 gpa in college... and yes, I actually attended class *sighs*). What did I make of that dream? I'm an Essence Magazine Best Selling Author. Seven times over. And I did it when everyone said I couldn't.

I went on to start other businesses and have done well for myself.

So here are some tips on how to be amazing when you suck at everything!

You know you're right. Release the urge to prove it.
Stupid people will gang up on you in mass numbers, trying to convince you that your dreams shouldn't be your dreams and for a slight second, you may argue with them.
They don't see your vision. Never have. Never will. And your intense desire to try and prove them wrong through words will only make you look stupid, like them. So starting today, don't tell anyone else about your plans to quit school or your 9-5 to pursue your career as a celebrity wardrobe stylist.
Just do it, knowing you've made the right decision all along.

Get rid of everything that's not useful, beautiful, or joyful.
Misery loves company, and you'd be surprised at how many people you entertain in your "circle" daily who are suffering from a severe case of misery! You cannot be amazing around bitter people. Period. They will steal your happiness and suck the joy right out of your soul every time. Let them go and shine!

Follow your heart.
Your heart never lies. You just choose to ignore it and then believe what everyone else says about you.
Today, make the decision to trust your gut and do whatever it takes to make you happy!
For more by Tiphani N. Montgomery, click here.
For more on happiness, click here.