 It should come as no surprise many, many brides are using Pinterest in some capacity to plan their weddings. The massively popular image sharing site is chock-full of pins featuring engagement ring styles, wedding gowns, bridesmaid dresses, reception décor ideas and countless other categories of visual inspiration. Pinterest truly is changing the way weddings are planned.
What might surprise you, however, is that brides aren't the only ones using Pinterest for inspiration. I previously wrote about men taking to Pinterest as one of my favorite 2013 wedding trends. And while they may not be shouting about it from the mountain tops, an increasing number of grooms are joining the site to collect ideas on wedding gifts, men's style, travel destinations and more.
For grooms just beginning to use Pinterest, here are some areas where the virtual corkboard will come in handy as you heads toward the wedding day:
Groomsmen Gifts
One of the groom's biggest tasks is finding the perfect gifts to thank his wedding party members. They are, after all, committing a lot of time and expense to be part of the big day. Whether you're searching for traditional attendant gifts such as flasks and cufflinks or something a little more unique (like a mini bourbon barrel), Pinterest is ideal for hunting down the perfect gift for every type of guy.
Groom's Cakes
If you're planning on featuring a groom's cake at the reception, I can't think of a better outlet to browse examples than Pinterest. Whether the groom is a Marine, a die-hard Kansas Jayhawks fan, a video gamer or avid trout fisherman, there are a plethora of unique ideas waiting for you. Just be aware of one golden rule: Never pin on an empty stomach.
Groom Style
If you're anything like me, you'll frequently come across shirts, ties or shoes while browsing online shops and forget to bookmark them. After this, the items may as well have never existed. For grooms looking for that perfect wedding day look, remembering your favorite attire options and grooming products is paramount to achieving it. My suggestion is to utilize the "pin it" button that most e-commerce shops now utilize. This is simply a one-click way to add products directly to your Pinterest boards.
Honeymoon Destinations
Is stunning photography your thing? If so, discovering Pinterest could be a blessing or a curse for you, especially when it comes to determining where you'll honeymoon. From beautiful coastal locales in the U.S. to the Caribbean to overseas destinations, Pinterest can serve as a handy travel guide. Additionally, you'll find pins related to travel gear, booking advice and items to pack.
Rehearsal Dinner
Traditionally, the rehearsal dinner is planned and paid for by the groom and his family. On Pinterest, a simple search for "rehearsal dinner" will reveal venue options, food and drink recipes, décor styles, invitations and more. You'll also be able to find pins featuring budget tips that will help make for a more affordable experience.
These topics are just a starting point. With Pinterest, the possibilities for customizing your perfect wedding are almost limitless. Now go forth and pin, my friends.
Click through the slideshow below for 10 of my favorite groom-centric Pinterest accounts.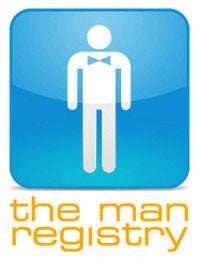 Top 10 Pinterest Accounts for Grooms to Follow