If you're not a fan of swiping left or right, it's easy to get demoralized about the current state of dating.
"The vast majority of people on the internet, even on Tinder, are looking for a long-term committed relationship," she says. "Marriage used to be the beginning of a relationship, now it's the finale and I actually think we're going to see more stable partnerships and marriages."
Ultimately, today's singles are being smarter about who they settle down with, Fisher adds.
"They're taking their time, they're trying out a whole lot of folks to learn more about themselves and others. And almost all of them will eventually settle down," she says. "We are built to love."
Watch the video above for more from Fisher.
Before You Go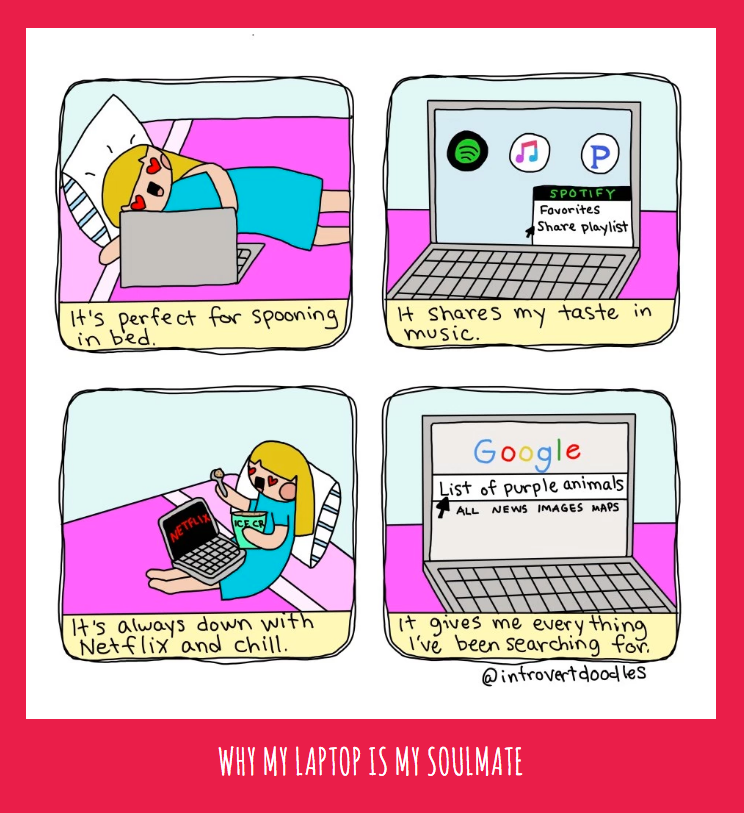 Introvert Doodles About Dating
Popular in the Community