"Living in a reality show and love and hip-hop society we realize the time has come where we can no longer remain silent." These are words of this week's spotlight. They are working to dispel the increasing belief that marriage isn't worth the energy and effort in today's microwave, swipe right society. As someone who has 'opted out' of the marriage game, their devotion to this cause is even more intriguing. But I'll let you decide for yourself. And with that said...
Meet the Ndus: Belinda and Obinna Ndu (and their beautiful children)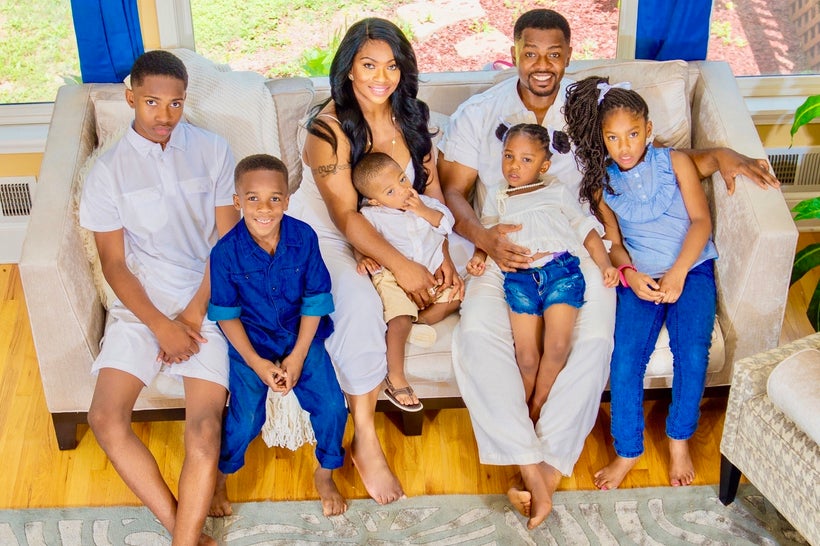 The Ndus are no strangers to entrepreneurship; with both having an individual business generating more than $1M each, and a tax business together that enjoys a healthy 6 figures, their new business is sure to experience the same level of success. The formula for their success is rooted in their unwavering faith and devotion for one another...and in a love story that is made for the big screen.
But first, let's learn a bit about them separately...in each other's words.
Obinna (Obi) Ndu is the oldest of four children, two of which passed away during his childhood. Born in M'baise Nigeria, he and his family moved to America when he eight years old. Shocked at the harsh environment awaiting them here in the states, the family was then further devastated by the abandonment of his father. Obi was eleven years old at the time, raised with principles that superseded most American cultures, he knew he had to step in and be a father to his younger brothers. Soon after his father left, Obi and his family lost their family home and were forced to live in the worst housing projects of Newark New Jersey. Attempting to make ends meet and watching his mom work three jobs, he stepped up as the full-time caretaker of his younger brothers while holding a part time job as a church employee, janitor, admin assistant, or whatever odd job was available to help to support his family, all of this before he was even a teenager. Whenever his mom needed to make important family decisions she always solicited his council, and while that may seem like a lot for the average eleven year old to bear, it was not for Obi. You see age only tells you how long a person has been on the road, not how far down that road they've traveled.
Belinda Ndu, the youngest of three children grew up in a strict Christian home. Being the youngest, she was always sheltered and protected from the outside world. Once she reached the prime age of 18, she knew she had to break away from the small town of Sanford, Florida if she was ever going to have a bigger life. This desire for more drove for her to New Jersey to pursue a college degree and modeling career. Shortly after moving to New Jersey and experiencing the fast pace mentality of the city life, she found herself lost, afraid and alone in this big new city. It was because of this she entertained a four year relationship with a man she knew would not be her forever, before finally deciding to walk away. After abruptly ending it, she found herself married just six months later. Her new husband was a christian, a world traveler, well educated, and from a wealthy family with a promising future. Three months into the marriage he began to abuse, manipulate and control her. Wanting her marriage to work, she stayed and suffered in silence for 6 years, until she had their son. Within a year of having their son, and after multiple confessions of adultery, she left him and never looked back.
Although they were in the same school in college and shared a very close mutual friend, they were never introduced to one another and never bumped into each other on campus. Belinda sees this as God protecting them from the other until their heart was full enough to receive the other's love.
They finally met in 2003 when Belinda was invited to take a look at a business opportunity where Obi was the speaker. Thoroughly impressed by his presentation, she was eager to get started with the company. Obi trained and mentored her and within the first 30 days she achieved the top permanent position in the company. They immediately recognized they not only had amazing chemistry, but they also worked extremely well together. But the distance and the disapproval from Obi's family regarding Belinda having a child from a previous marriage, forced them to default their budding relationship into a friendship. They both began to date others and kept a respectful distance. Obi then had a daughter with a woman he planned to marry, but he knew he still loved Belinda. Not willing to compromise his heart, he finally said the words that changed their lives forever, "Belinda, If you accept me as your husband, you won't recognize your life over the next 12 months."
She said yes...and here we are.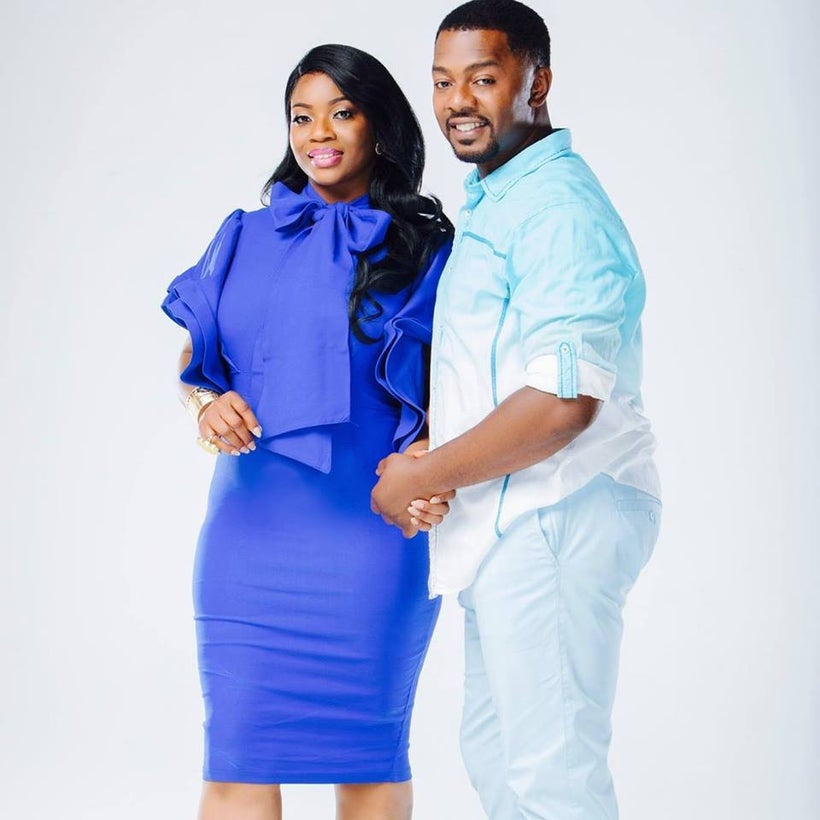 What inspired you to start the Covenant Marriage Academy?
There are two things that inspired us to start this mission. One, we noticed that during our marriage, when challenges came up there were no answers, and no happily married couples in our families we could reference to help us get through a storm. Unfortunately, we were both from broken families and realized that although our grandparents had stay married until death, they hadn't passed down the tools or the blueprint on how to have a successful marriage. We decided to break that cycle and do the research, take the classes and further our education in the area of family and relationships in order to not just break the cycle in our family, but in our community as well.
The second reason why we decided to start Covenant Marriage Academy is because we recently noticed an attack on God's original institution of marriage. There is currently an overwhelming impression on the hearts of so many whether single, divorced or married that suggests marriage is fake and it just doesn't work. Living in a reality show and love and hip-hop society we realize the time has come where we can no longer remain silent.
What kind of impact do you hope to have with it?
Our desire is to be viewed as the resource, recovery, and renewal center for marriages. We want to be the constant, consistent, dependable presence in the marketplace where singles, couples, and engaged individuals can come either together or alone to get the support, answers and the transforming resources they need to either prepare them to "say I do" or to equip them with the tools to meet the needs of their partner, and get their needs meet with ease and satisfaction. That was a mouthful we know.
What is unique about what you do?
The families, couples and singles we've helped have all said the same things…"Wow, I haven't heard it spoken like that before." We get beyond the surface and confront the issues most ignore and try to sweep under the rug. We show how these are the things that are actually ruining the relationship. We have a book we just finished on communication and can't wait to release it to the public. It's affectionately called, "Just because your mouth is moving doesn't mean you're communicating." So many people mistake talking for communicating. Understanding the difference between the two is at the core of what we do. We plan to offer it as a free gift in our video series due to release next month.
What process do you go through when making a business decision?
As an entrepreneur we understand the best way to have success in business is to find a void in the marketplace and fill it. If there is no need for what you have, then it just doesn't make good business sense to start a business there. We take that principle, along with others we've decided to govern our lives by, and make smart, effective business decisions.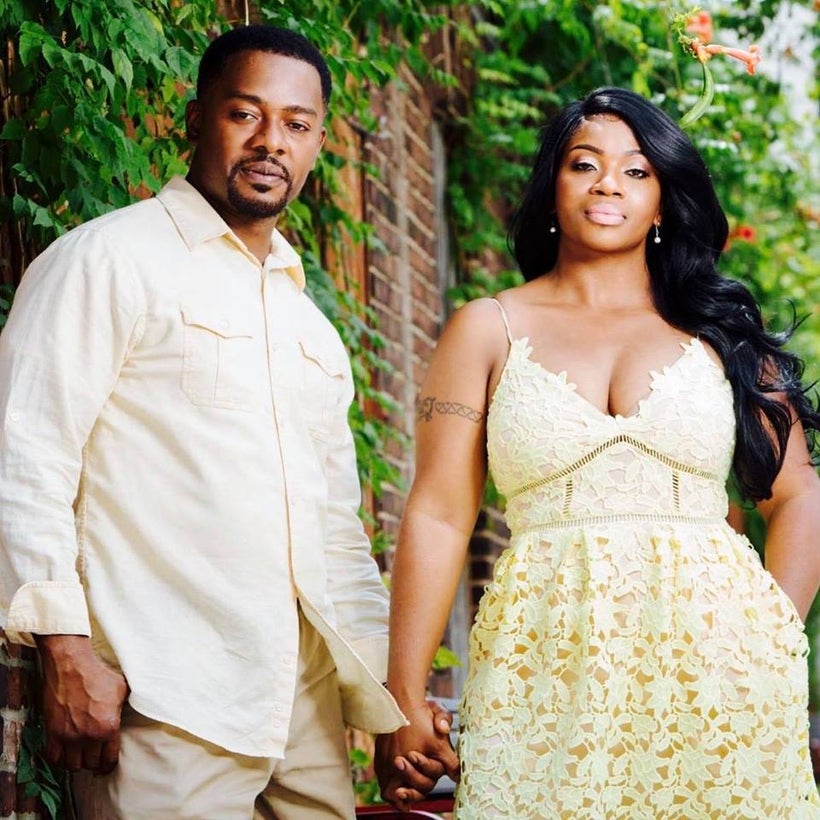 What have been some of your failures, and what have you learned from them?
We've never really considered our business shortcomings as failures, we see them as growth opportunities. We believe that only the tests we have to repeat are the ones we've failed to learn from.
What would you say are the three key elements for being a successful business owner?
Faith
A great Plan
Lastly, the Disciple of a Singaporean
Where you see yourself and your business in 10 years? 20 years?
We definitely see our business duplicated. Any successful businessperson knows the best business models are the ones where you plan, build up, and can make yourself unnecessary. We have an Ambassador program within the Covenant Marriage Academy and we'd love to see others that are also inspired to help families to become an ambassador for God through this program. We are only two people, which is why we live by the philosophy, "We can give you fish and feed 1000 or we can teach 1000 to fish and feed 1 million." So our long term goal is to spread our message of 'Hope in Homes' across the Globe. We believe that 100% of marriages can succeed if done God's way.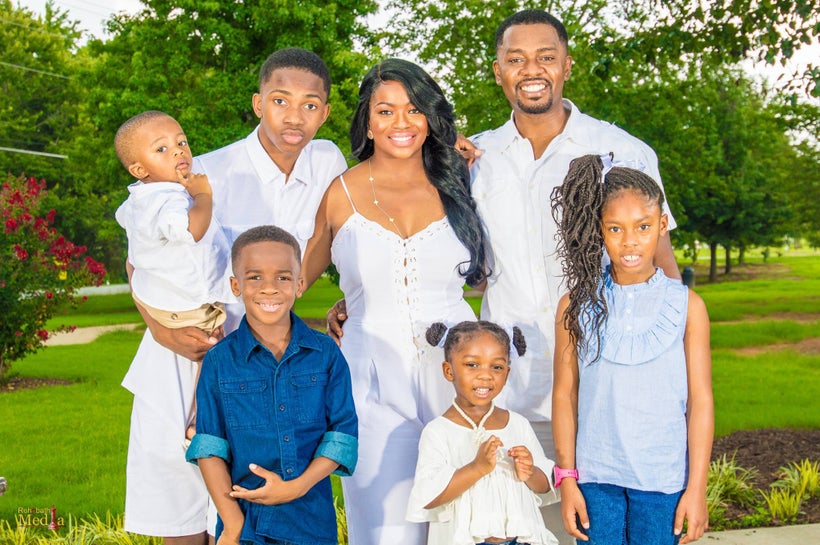 How can couples get in touch with you for more information?
They can visit our website at https://www.obiandbelindandu.com and like us on Facebook at https://www.facebook.com/todayscovenantmarriages/
--------------------------------------------------------------------
Donteacia Seymore is an American inventor and innovation strategist. She helps inventors all over the globe build, fund, and launch their incredible ideas. If you're looking to create a product and need a little guidance, download the free guide, How to Build Your Product in 4 Easy Steps —-> Click here to get the Guide! Or go to bit.ly/build4steps
If you don't have a product and want to catch more of my interviews with dope entrepreneurs, sign up for my weekly podcast, The G Spot Podcast so we can help you find your sweet spot in today's global marketplace ——> Click here to subscribe Or go to www.thegspotpodcast.com
Calling all HuffPost superfans!
Sign up for membership to become a founding member and help shape HuffPost's next chapter
This post was published on the now-closed HuffPost Contributor platform. Contributors control their own work and posted freely to our site. If you need to flag this entry as abusive,
send us an email
.