First off, a flood warning. In only six songs, Filipino-Canadian singer-songwriter Belinda Corpuz, together with her accompanying band, manage to do something in her debut EP All I Am that most artists can't do in a full-length album, to deliver a satisfying collection of folksy to poppy tracks that transcend pigeonholing and genre. If you had to define their sound, it is rich and supple carried by facile vocals with largely strings driven pieces.
With a cursory listen you'll realize the record's strength lies in the utter breeziness of its melodies and its ruminative mood, buoyed by engaging narrative. The album will get people comfortable right away with the track "Waiting" opening with an a capella. It moves on from pleasantness to a light-on-her-feet approach at a minute and a half mark that seems to make it even more comfortable pace.
In "Return," Corpuz switches in a heartbeat to her sedative, almost McLachlan-esque gentle voice. "I've been roaming around/ wandering through faded memories/ trying to figure out/ how we ended like this." It is an ode to that passionate desire of discovering oneself between the familiar gone and the appearance of unfamiliar. Throughout this intermezzo, her voice is most prominent as it soars like that of a fully present mythical songbird.
A logical step from these peregrinations can be heard in "Darlings." Her most dynamic, there is absolutely nothing subtle about the jazz influence in this song that could push her to cross over to the mainstream. Meanwhile "Holy Hands" renders a more country-like music featuring a dulcimer, an Appalachian flat-sounding instrument.
The lead single "Storm" firmly roots Corpuz's music in folk, as simply what resonates with person's being expressed in ritualistic singing that, in a way, is significant for people's survival. You may consider it her track written to make the case for hope. She offers lyrics like "Storm's coming/ But we'll keep moving on." Like its subject, the band falls into pregnant hushes. Guitarist Sam Gleason beats out a tremulous, plangent fretwork backed by Evan Cartwright's economical drumming and the upright bass plucking of Malcolm Connor. Then the band turns the knob with the brewing reverb of the piano of Chris Pruden and dirty riffs building up to the anthemic line: "Find some shelter/ Storm's moving faster." Henceforth, you could feel disrupted by the terror of being caught in a powerful weather disturbance and fades away immediately to rest.
And what stands out as probably the most memorable song is "June" played delicately with the piano's diatonic harmony and wistful woo-ahs. Here, you'll get Corpuz at her depth and philosophical lyrics. "With all things lost/ Know we tried/ Great unknown and divine/ We survive." This is her apologia where she claims to know things she is aware of (known known) but understands that she knows what she isn't aware of (known unknown). She delves into knowledge that is forgotten, unheeded, overlooked or misunderstood/ misinterpreted, and needs to be rediscovered or re-learned. "To make it through/ Days of strife/ From deep within these shadows/ We survive." What shadows does she refer to? In that respect, it could be asked whether she alludes to the impact of colonialism to collective memory. It pays to remind ourselves that the title June may pertain to a particular time-period commemorating the struggle for an independent Philippine nation-state we recognize today. Yet the message is not so direct that it has universal quality. Sometimes we appropriate elements of history, language and material culture as ours as we are caught up in the web of identity politics.
Belinda Corpuz's body of work in All I Am resembles a richly conceived character that at the personal level seeks to explore selfhood and representation, of presences which may include the presence of what is lost, the possibility of the impossible.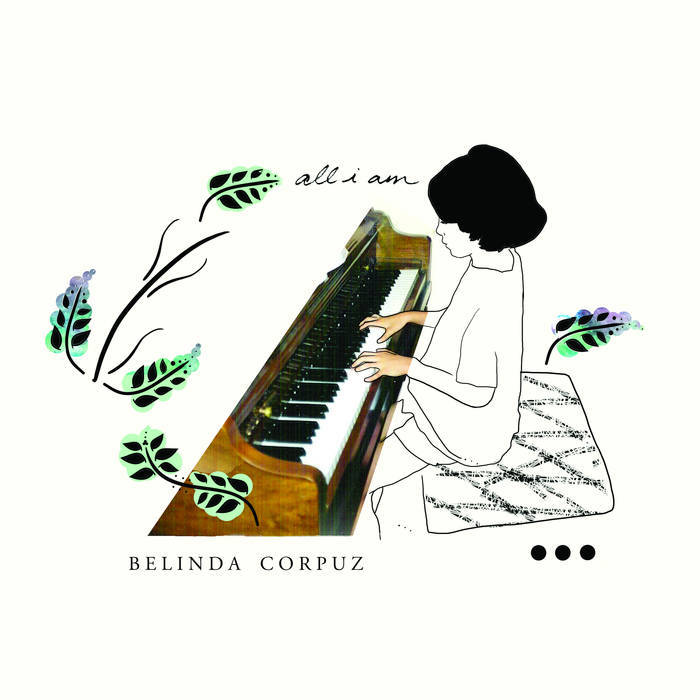 Related
Popular in the Community