The ex-British colony, lodged between big brother Mexico to the north, the jungles of Guatemala to the south and west, and nestled on the world's second largest barrier reef to the east, offers a wide range of exploration to satisfy all travelers. Belize may pack in more flora, fauna and diverse natural beauty per square mile, than any nation on the planet.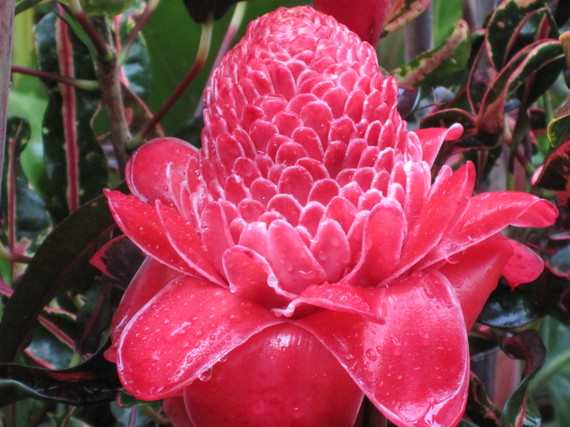 Exotic flowers in the Belize jungle
Roughly 60% of Belize is forested. For many visitors a trip to the Belizean rainforest is the trip of a lifetime. Bring your binoculars to the jungles of Belize as it is a bird watcher's paradise. There are over 600 different bird species, roosting high above in the majestic forest or along rivers and lagoons. If you're lucky, you just might catch a glimpse of Belize's national bird, the keel-billed toucan, or Belize's national animal, Baird's tapir. Although, many times elusive, keen eyed eco tourists, can view: spider monkeys, howler monkeys, peccaries, coatimundis, gibnuts, and other animals that never been seen or even or heard of by the tourist. On rare occasions, one can even view the nocturnal jaguar. The country is also home to 4,000 species of tropical flowers, including 250 kinds of orchids.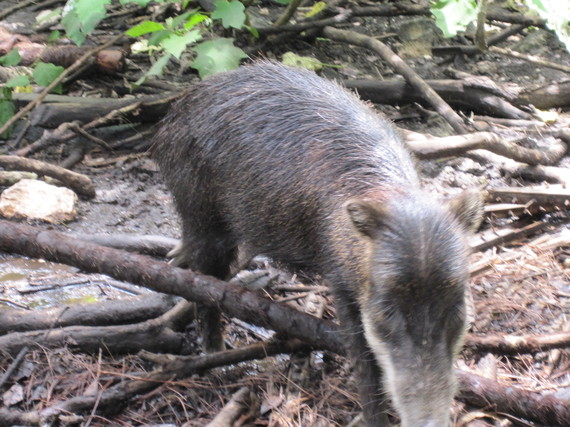 The pig like herbivore - Baird's tapir
Belize has a vast cave system for spelunking, through Mayan archeological sites. One may view mysterious Mayan skulls and eerie skeletons, where Mayan kings made sacrifices at Actun Tunichil Muknal, or ATM caves near San Ignacio. Take an inner tube through the underground rivers in the Cayo district. One can scale a water fall, visit archeological sites, dating as far back as 250 AD, float down a river, and repel 300 feet down into the 'Black Hole.' One can climb steep Mayan temples for 360 degree views of the jungle, all while staying in luxury jungle lodges, complete with spa treatments and scrumptious meals.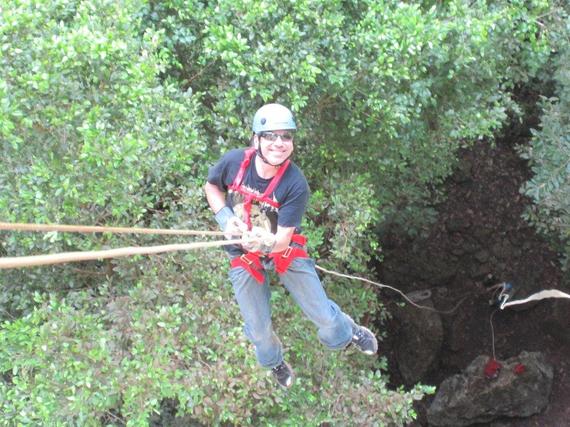 Belize's sun drenched, turquoise, Caribbean waters, and white sandy beaches are a nirvana for scuba divers and snorkelers alike. The protected waters are home to more than 100 different kinds of coral, with more than 500 species of fish being found in the deep, blue Caribbean. Enter a world of a kaleidoscope of colorful fish, corals, graceful sea turtles, and some of the most unspoiled sea life in the world. Dive and snorkel with sharks and sting rays at Shark Ray Alley at Hol Can Marine Reserve, off of Caye Caulker, or snorkel amongst the cayes and atolls off of Belize's Placencia coast, where you just may find yourself the only visitor. Kayak from one sandy islet to the next. Belize's Caribbean is dotted with islands big and small.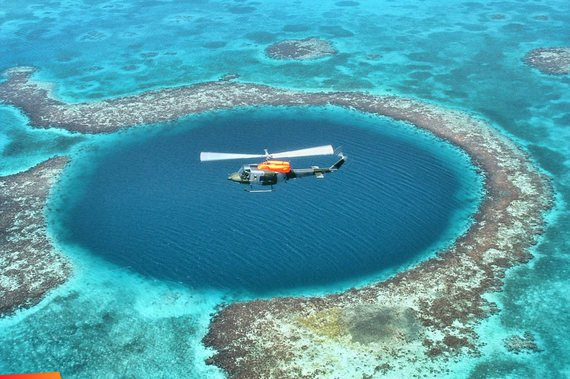 The breathtaking Blue Hole
Professional divers come to Belize to dive at one of the most astounding dive sites on earth, the 'Blue Hole.' Like a giant eye in a sea of turquoise, the Blue Hole is a perfectly circular limestone sinkhole more than 300 feet across and 412 feet deep. Divers come to view bizarre stalactites and limestone formations which mold its walls.
Foodies feast on delectable fresh fish, spiny-tailed lobster and other creatures from the sea. Explore the restaurants and the vibrant nightlife of San Pedro town, made famous v by Madonna's, "La Isla Bonita," located on Belize's largest island, Ambergris Caye.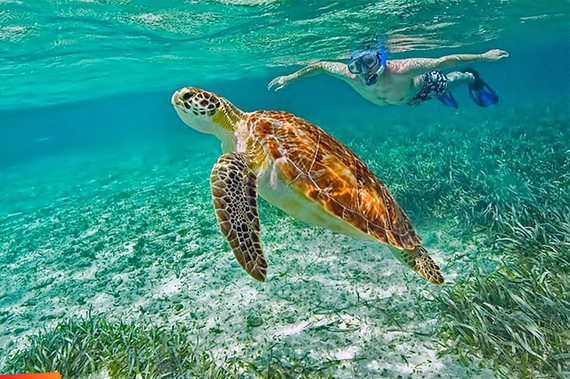 A divers and snorkelers paradise
Belize is filled with cultural diversity. A warm friendly local is always present to greet the visitor. Belize is the only Central American nation using English, not Spanish, as their first language. Though in the inland areas, Spanish is more readily spoken. A Jamaican like vibe is found on the coast, where the creole mixed locals, speak primarily English.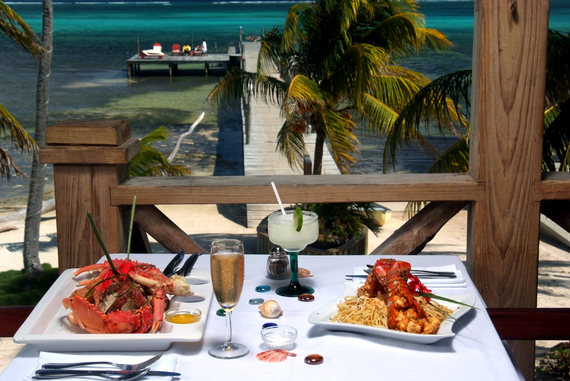 Whether your passion is adventure, culture, food, history, or spa & wellness, Belize has more to offer in a small country, perhaps than anywhere on earth. You'll marvel at the sheer beauty of the flora and fauna, the openness and hospitality of its people. Surely you will return saying,
Belize proves "good things come in small packages."
Popular in the Community