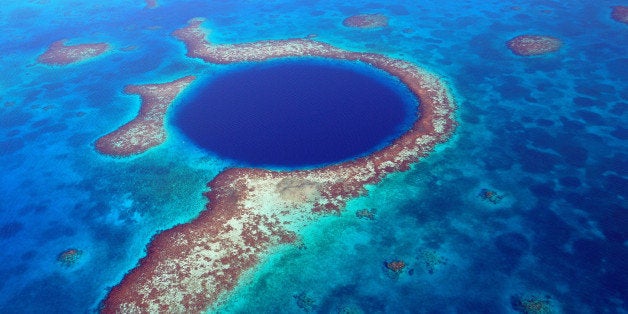 Wedged between Mexico and Guatemala, the tiny and eclectic country of Belize has become one of the most popular eco tourism destinations in Central America for the intrepid traveler.
Lush tropical rain forests, pristine beaches, ancient Maya cities, diverse flora and fauna, and the longest barrier reef in the Western Hemisphere are just a few of the many natural attractions that allure the adventure traveler to visit.
Here are 10 reasons why you should travel to Belize now:
1.)Belize is the only English Speaking Country in Central America
Belize is a diverse society with many cultures and languages (Creole and Spanish are widely spoken) however English is the official language, making it easy for travelers to get around.
2.)Belizean food is tasty and succulent
The food in Belize is as diverse as its population and consists of a vast array of elements from the different ethnic groups like the Garifuna, Maya, Mestizo, East Indian and Creole. Some of the top must eats are: Rice and Beans, Fry Jacks, Johnny Cakes, Stew Chicken, Gibnut, Escabeche, Tamales, Hudut, and Fish Sere.
3.)The weather in Belize is warm and comfortable all year round
The average yearly temperature is 84° F (29°C), which means that it is pretty much near perfect all year round. In addition the intact jungle and rain forests provide relief in the hot summer months, while winter can be cool but never very cold.
4.)Belize has a potpourri of wonderful islands
There are more than 200 islands in Belize that are known as cayes (pronounced "keys") that are easy accessible and can serve as ideal bases for fishing, snorkeling and diving. Some of the top islands to explore are: Ambergris Caye, Caye Caulker, South Water Caye, Silk Caye, St George's Caye, Laughing Bird Caye and Tobacco Caye.
5.)Belize is the epicenter of the ancient Maya world
Archaeologists estimate that more than one million Maya lived in present day Belize and flourished during the Classic Period from 300 to 900 AD. Maya temple sites like Caracol, Xunantunich, Altun Ha, Cahal Pech and Lamanai are just a few of the spectacular sites that can be discovered in Belize.
6.)Belize is home to the world renowned Blue Hole
The gigantic underwater Blue Hole off the coast of Belize is believed to be the world's largest hole measuring 1000 ft across and 412 ft deep. It offers divers the ideal opportunity to see geological wonders like giant stalactites, dripstone sheets and amazing marine life such as nurse sharks, groupers and a vast array of fishes and Caribbean sharks.
The Blue Hole was made famous in 1971 by Jacques-Yves Cousteau, the French Explorer in the television series - The Undersea world of Jacques-Yves Cousteau.
7.)Belize is a nature lovers paradise
Belize has some of the most intriguing and fascinating wildlife in Central America. In fact 40 percent of the land is classified as protected and is habitat to a variety of species of plants, birds, amphibians, reptiles and marine life.
8.)Snorkeling in Belize is one of a kind
Belize boasts the second largest barrier reef in the world and snorkeling in its turquoise and clear Caribbean water is a wonderful place to discover the kaleidoscope of colors of corals, sponges and a range of fish and marine life.
9.)Belize has one of the most intricate cave systems in Central America

Caves were used extensively by the ancient Maya to conduct their sacred rituals and ceremonies and today a plethora of impressive caves can be discovered throughout Belize. The Chiquibul Cave System for example is nearly 540,000 square foot long and is the longest in Central America and offers a treasure trove of geological and archaeological wonders.
Some of the top caves to explore are: Actun Tunichil Muknal, Barton Creek Cave and Caves Branch and the Chiquibul Cave System.
10) Belize is the only country in the world that has a jaguar preserve
Established in 1984, the Cockscomb Basin Wildlife Sanctuary is world renowned for being the only protected preserve for Jaguars. The reserve is also home to all five of Belize cats: Jaguar, Puma, Margay, Jaguarundi and Ocelot.
Support HuffPost
A No-B.S. Guide To Life
Related
Popular in the Community