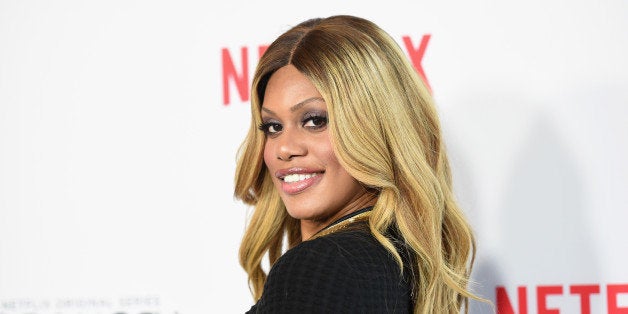 Can you wear high heels without pandering to the patriarchy?
The two expressed deep admiration for one another; Cox talked about how bell hooks' work changed her life, and hooks called Cox a "goddess for justice."
Still, hooks cautioned, against making their talk "one of those little love feasts" commonly occur when likeminded activists share a stage. And she definitely didn't skirt around tense issues, questioning Cox's traditionally "feminine" style of high heels and a long blonde wig.
Cox defended her choices, saying, "This is where I feel empowered, ironically, and comfortable. I think it's important to note that not all trans women are embracing this, but this trans woman does. And this trans woman feels empowered by this."
Cox recognizes the tension between conforming to traditionally feminine beauty standards and challenging the "imperialist white supremacist patriarchy," she told the audience. "Am I feeding into the patriarchal gaze with my blonde wig?" she said. (bell hooks quickly answers, "Yes.")
For some, choosing to portray an image that the culture values is not just a preference, Cox said: It's a way to be seen. She talked about our society's "erasure" of diverse bodies, and how women sometimes must base their choices on a desire to be visible. "I have not ever been interested in being invisible, in being erased," she said. She uses her self presentation as a way to succeed in a society that all too often ignores the lives of black trans woman.
Like Cox, many women feel empowered by the ways they construct their appearance. Still, hooks cautions against calling all of these choices inherently "feminist."
hooks has long negotiated the meaning of the ever-morphing feminist movement. Her approach has been overwhelmingly inclusive; After all, she penned Feminism Is For Everybody, which radically expanded the movement.
But just because feminism is for everybody doesn't mean feminism can be everything. "If feminism is all things to all people, than what is it? How do we locate it as a radical movement in our lives?" hooks said.
She also pointed out that while women are free to make choices, they have to acknowledge that their choices don't exist in a vacuum. She suggested that when most black role models in the entertainment world sport "white" hair styles, it "may be sending a message to somebody younger that 'I must be self-hating.'"
As some women must make choices in order to be seen, women who are seen are asked to carefully measure their choices. The eternal feminist paradox persists, but we're happy to watch these two talk about it. No matter what shoes they wear.
Related
Before You Go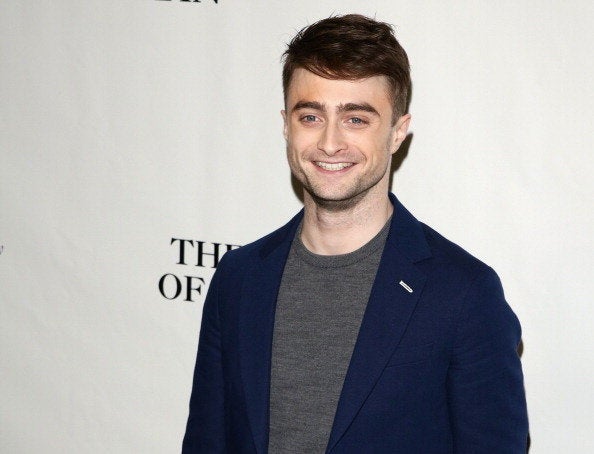 28 Famous Men Who Prove You Don't Need To Be A Woman To Be A Feminist
Popular in the Community