Bella Hadid caused a social media storm after sharing some recent photos on Instagram over the weekend.
The supermodel posted shots of herself in fittings for the upcoming Victoria's Secret Fashion Show. Many responded to the pictures, which show the model in a bra, underwear and thigh-high boots, by commenting on her body.
"Malnourished" and "too thin" littered the comments section of the four photos, while one person wrote "u look like a skeleton."
"In some of the pictures it looks like you don't eat at all," a user said, as another added they didn't like to see her "ribs and bones" sticking out.
Others stood up for the 22-year-old model, writing that "body shaming isn't cute either way. Bella looks great."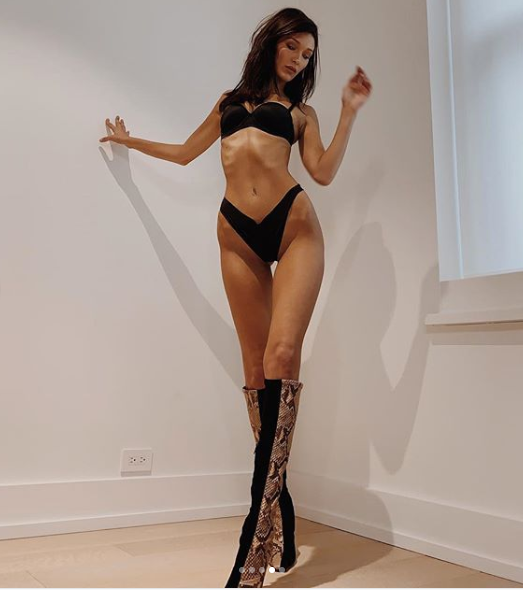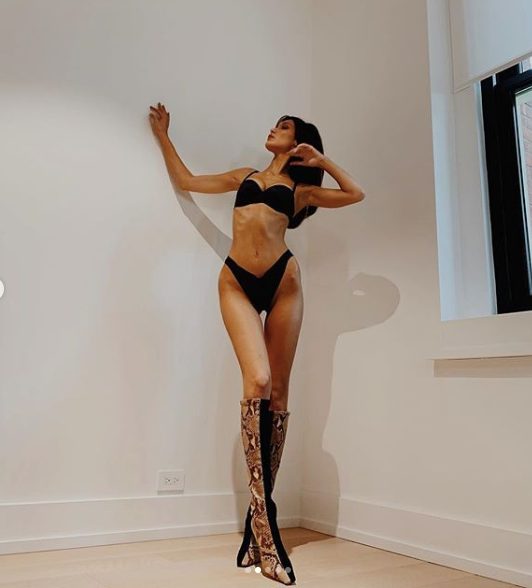 Instead of responding with any sort of negativity, Hadid sweetly shut down body-shamers in the caption of her Instagram.
″@victoriassecret fittings today. i can't wait for you to see all of the beautiful outfits ...i'm so grateful to be a part of the show again, feeling happier and healthier than ever," she wrote.
The model added, "All body types are different and react differently to a great workout routine and a healthy diet." She finished off the message with emojis of a heart, star and flexed arm muscle.
"For those of you so determined to come up w why my body has changed over the years, you may not know that when I started @ 17 I was not yet diagnosed w/Hashimoto's disease; those of u who called me 'too big for the industry' were seeing inflammation & water retention due to that," the model wrote on Twitter back in February.
"Please, as social media users & human beings in general, learn to have more empathy for others and know that you never really know the whole story," Gigi Hadid added. "Use your energy to lift those that you admire rather than be cruel to those u don't."
Popular in the Community