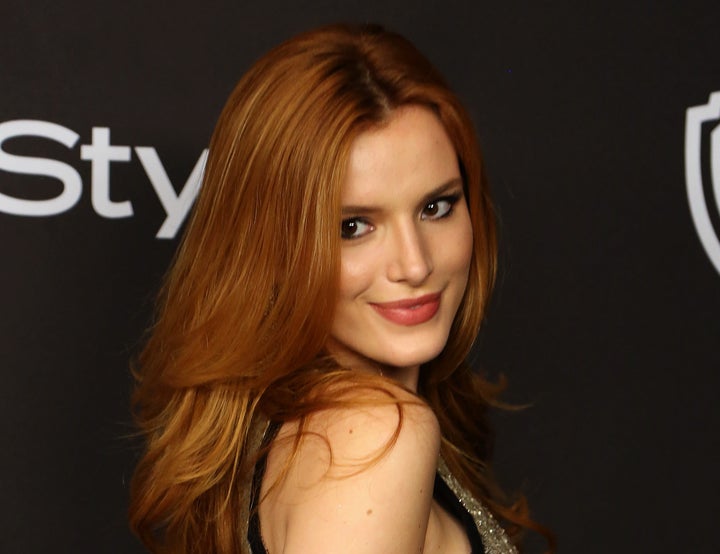 Bella Thorne capped off her social media celebration of Bi Visibility Week with an Instagram of herself snuggling in bed with her once-rumored girlfriend.
Thorne, who announced she was bisexual earlier this summer during a conversation with fans on social media, has done her part to increase bisexual visibility by living open and honestly.
Rumors soon swirled that the "Famous In Love" actress was dating close friend Bella Pendergast, who also happens to be her brother's ex-girlfriend, after Thorne shared a Snapchat of them kissing. However, Thorne later clarified that she was still single.
"Happy Bisexual Visibility Day!" she captioned the photo. "My best friend Bella and I went camping and made life time memories. Not only today but all days we should celebrate acceptance of others. Be who you want to be and it will take you to being your happiest self! #bivisibilityday"
Every year, Bisexual Visibility Week seeks to promote understanding and acceptance of bisexual people, whose needs and experiences are often sidelined in conversations about LGBT rights.
The 18-year-old actress shared many posts throughout the week to dispel myths about the bisexual experience ― like the idea those who identify as bi are "indecisive" or "confused." She also encouraged her followers to "go kiss someone."
But according to Thorne, she's likely done much more than just share a same-sex kiss. When one of her followers problematically questioned how Thorne could be bisexual if she has never been "sexually active with another girl," Bella clapped back with "I didn't say I hadn't ?"
When a female fan jumped in to volunteer, the actress responded, "Alright alright I'm d."