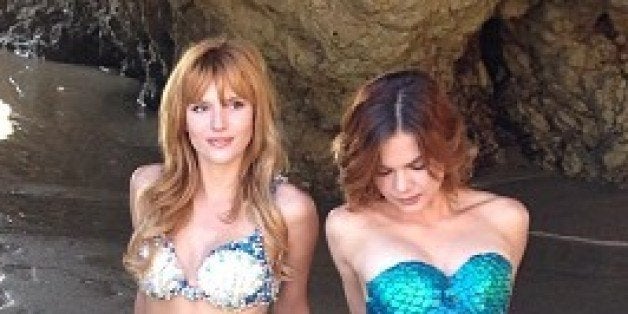 With her red hair and a shiny new tail, Disney star Bella Thorne bore a striking resemblance to another beloved Disney character.
The 16-year-old "Shake It Up" star and her sisters, Dani, 20, and Kaili, 21, were transformed into mermaids courtesy of Project Mermaid. For the elaborate ocean-set photo shoot on Monday (Nov. 4), the girls were photographed by Angelina Venturella and Chiara Salomoni, who are transforming celebrities into the mystical sea creatures for a new book due out next summer, the proceeds of which will benefit the charity saveourbeach.org.
In addition to the Disney star, Vanessa Hudgens, "Desperate Housewives" star Andrea Bowen, and "Days of Our Lives" star Allison Paige have also slipped on fins for the cause.
Before You Go
Celebrities As Mermaids
Popular in the Community