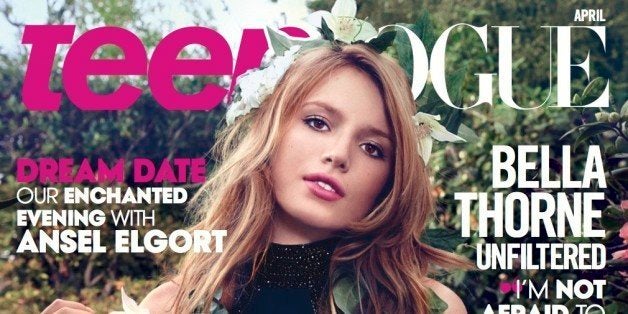 Bella Thorne got her big break starring on Disney Channel's "Shake It Up" with bestie Zendaya, and since then she's managed to shake up what it means to be a teen celeb.
The actress has acting credits alongside Hollywood veterans Adam Sandler and Drew Barrymore for the movie "Blended" and took on high school stereotypes by starring in "The DUFF." She's dabbled in music and released her first book while also becoming an inspiration for her Bellarinas by openly discussing her struggle with dyslexia.
Now, the 17-year-old is giving us some major ~enchanted garden~ vibes on the cover of Teen Vogue's April issue where she opens up about her role model status, her encounter with a famous Hollywood hunk and that (hilarious) time she stuffed her bra.
Teen Vogue's April issue hits stands on March 24. Scroll down to check out Bella's cover and head over to TeenVogue.com for more.
On dealing with problems just like every other teenage girl…
"I've always been flat-chested. It is only this year, at 17, that I started to develop boobs. I mean, finally!"
On having an embarrassing moment on set…
"I was working on a film, and they wanted me to look older. The wardrobe person was like, 'Put padding in your bra.' I'm walking on set. The director picked something off the ground and -- in front of everyone -- he goes, 'I think this fell out.' I was mortified. It was literally a pad from my bra."
On meeting a major celeb at a film premiere...
"I was at a movie premiere, and Mark Wahlberg came up to me. He was like, 'I'm so sorry to bug you. I feel so bad.' I was like, 'Oh, my God! Mark Wahlberg! Of course I will take a photo with your daughter.' I mean, why wouldn't I? And let me tell you -- he's beautiful no matter what he does."
On being famous at a young age…
"I'm not afraid to be myself. I know that people are looking up to me, but I'm a teenager and I'm still going to make mistakes."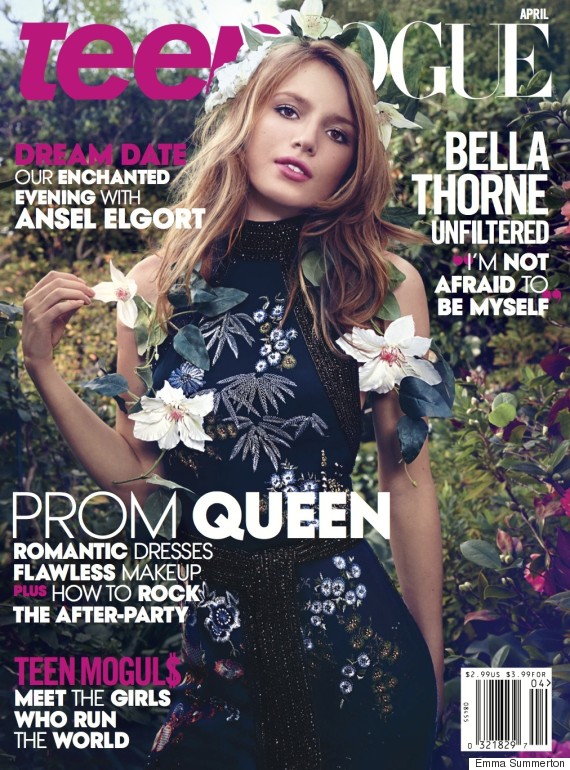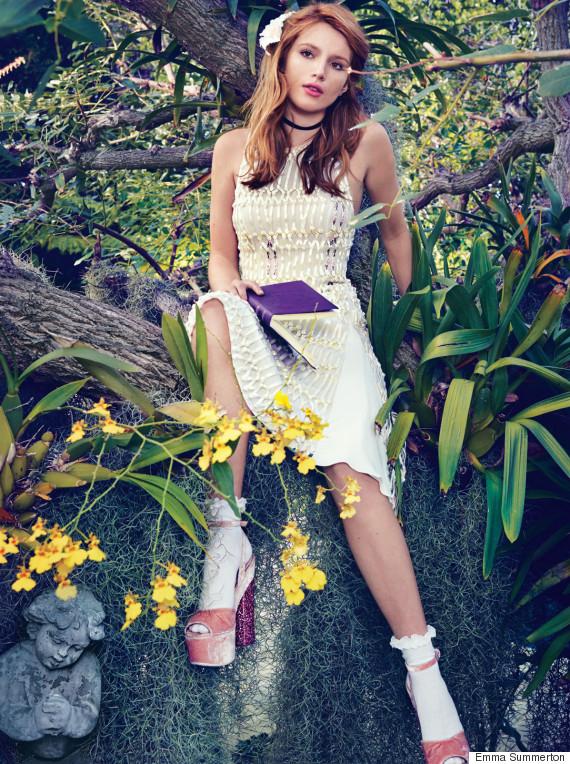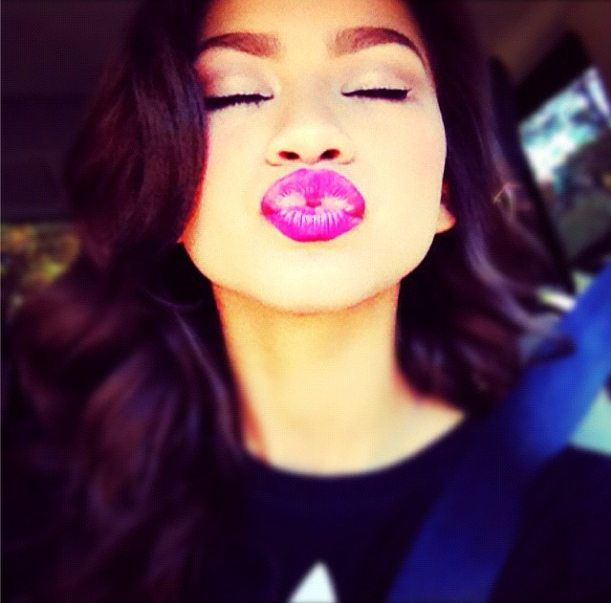 Zendaya Selfies
Popular in the Community