BATON ROUGE, La. — Thousands of mourners gathered in Baton Rouge, Louisiana, on Monday to remember slain Baton Rouge police officer Montrell Jackson as a beloved husband, father, son, brother and friend.
Jackson, 32, was a 10-year veteran on the force when he and two other cops were fatally gunned down in a July 17 ambush here.
Close to 3,000 people attended a memorial service for him at the Living Faith Christian Center, including law enforcement officers from around the country and even some Canadian mounties.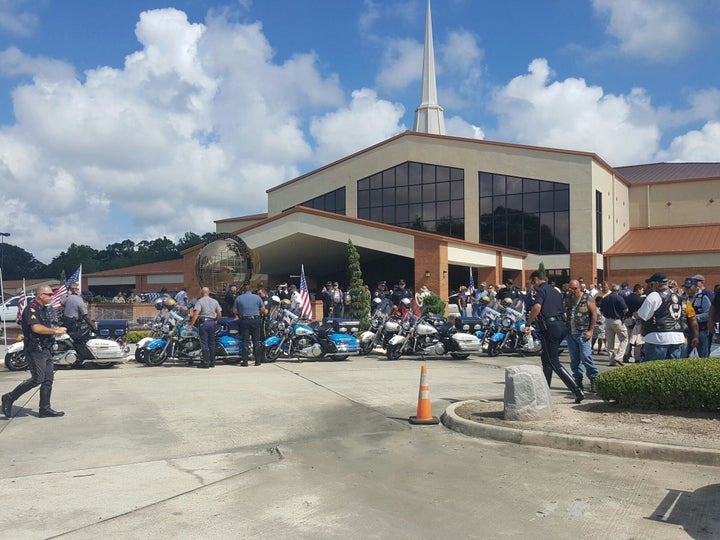 "Look at that outpouring of love expressed here today from all over the country and Canada ... Today, we're rising up and taking back our streets," said Baton Rouge Mayor Kip Holden on the massive show of support. "No hatred, there will always be love."
Jackson's family and friends put together an elaborate program for the service, with page after page filled with photographs and sentiments celebrating the hero they love and miss.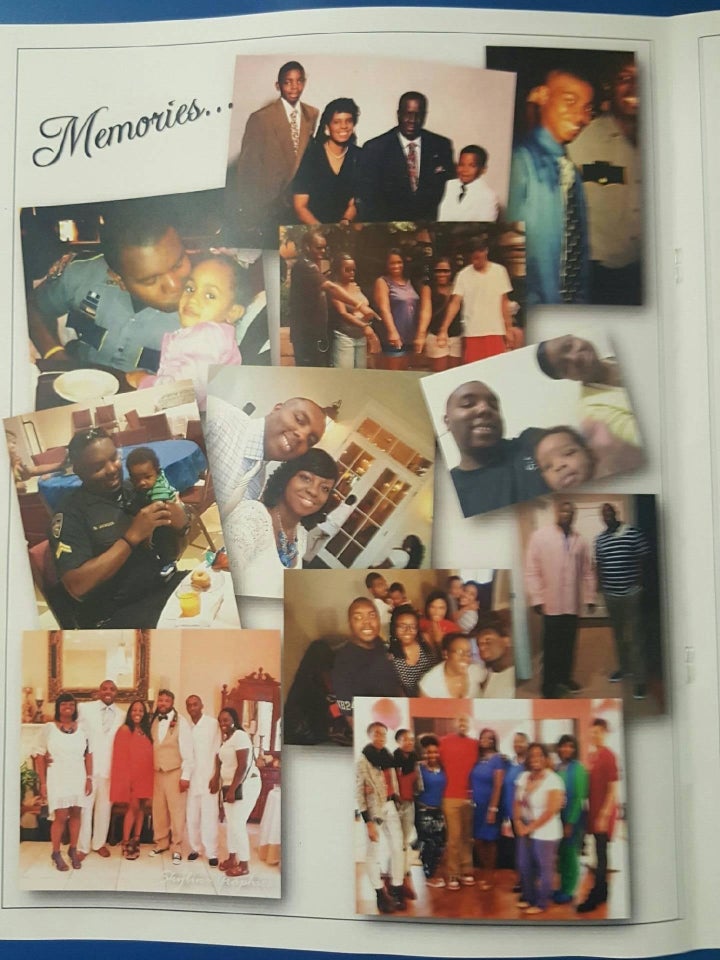 "All I wanted to do was be like you ... I love you, man," Jackson's 24-year-old half-brother, Kendrick Pitts, said at the ceremony. "Mom loves you. Your wife loves you. Your son loves you. The whole world loves you."
Close friend Gelrod Armstrong described Jackson as respectful and someone who "lived his life as best as you could."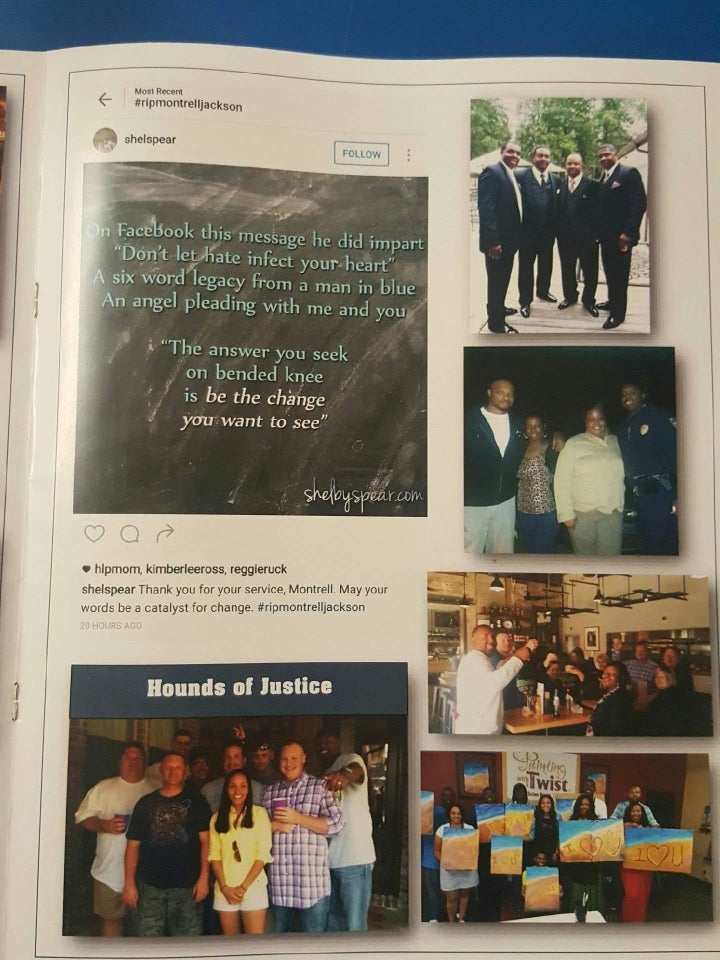 Another friend, Corporal Ivory Taylor Jr., who served in the police department with Jackson, said the two of them "laughed together, cried together" and that Jackson's "legacy will live in all of us."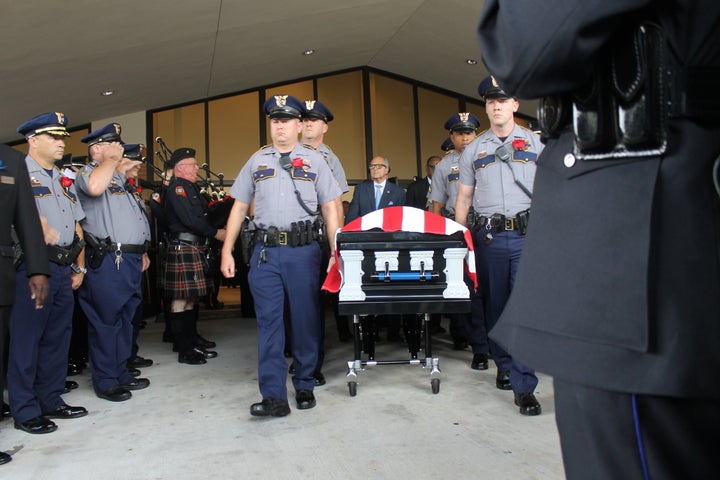 "I'm tired physically and emotionally," he wrote. "I swear to God I love this city but I wonder if this city loves me. In uniform I get nasty hateful looks and out of uniform some consider me a threat."
The letter was posted on July 8, just two weeks before his death.
Baton Rouge Police Chief Carl Dabadie Jr. referenced this letter in his remarks, and also described Jackson as having "a heart of gold" and being an officer who "represented the very best of the blue."
"He had grit and determination ... He was an officer of the law who served with dignity and distinction [and] his end of watch came too soon," he continued. "Bless the sacrifice of my fallen officer."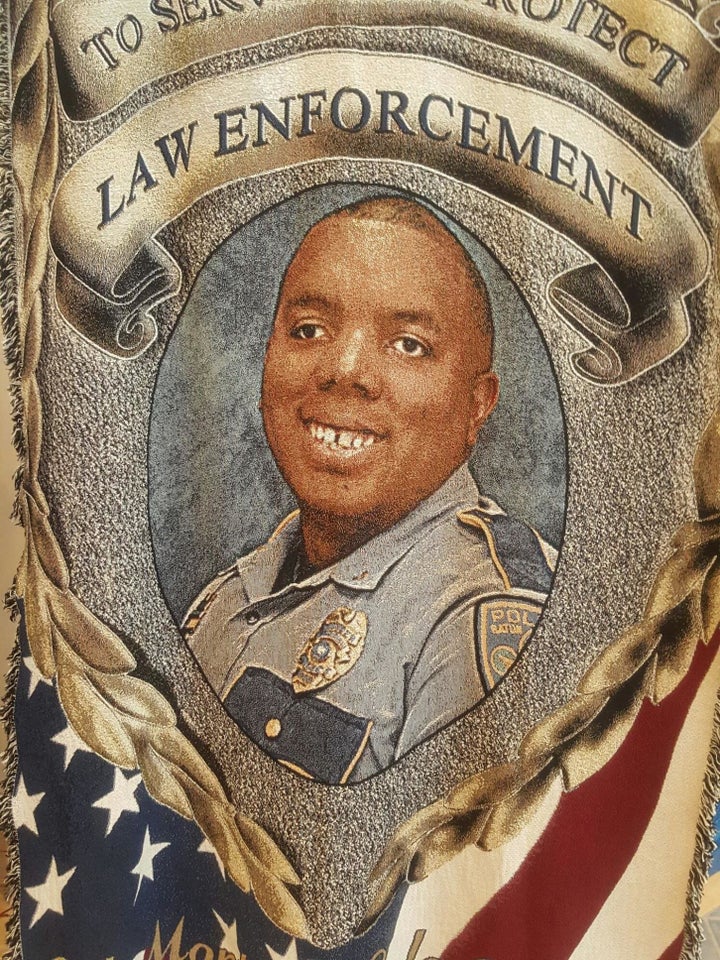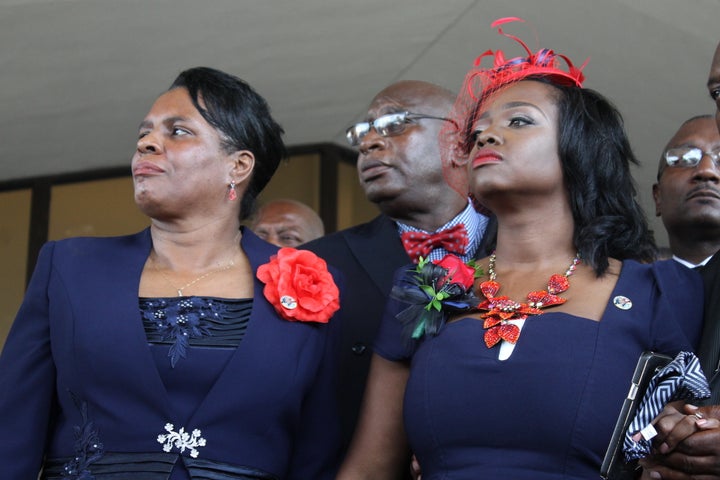 Jackson is survived by his wife, Trenisha, and newborn son, Mason, who turned 4 months old the day after Jackson was killed.
Related
Before You Go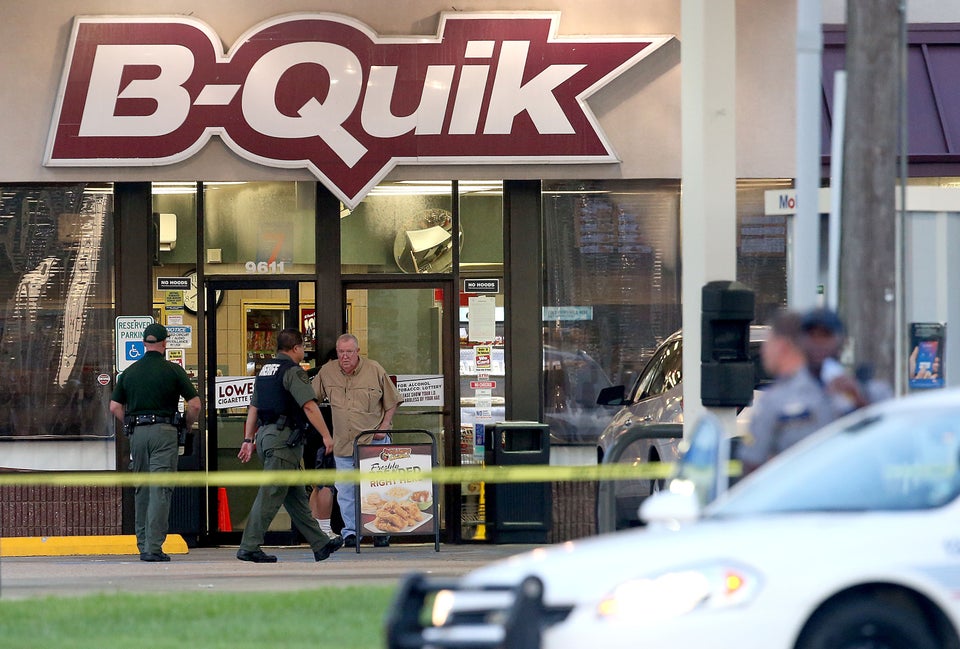 Multiple Officers Shot In Baton Rouge
Popular in the Community