This post is a response to Lisa Boothe Nation on Twitter and beyond.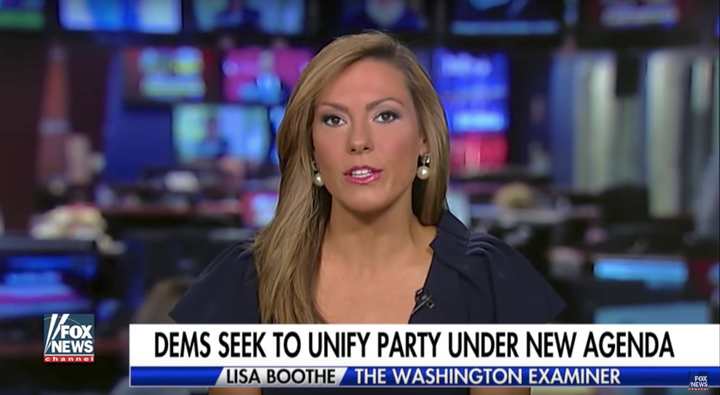 Last week I posted this listicle of 25 excellent millennial broadcasters.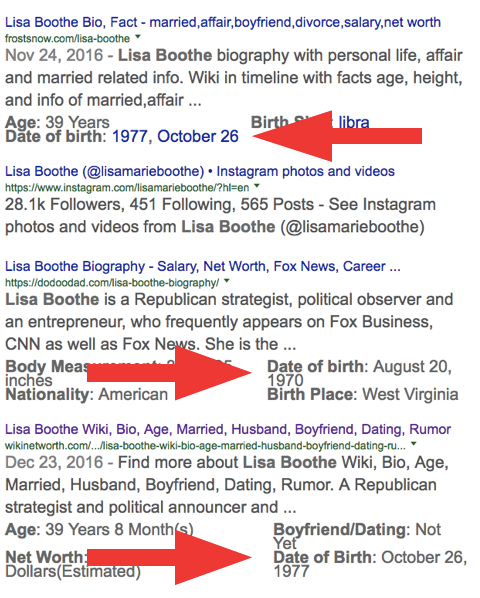 According to the Internet, Lisa was born in the 1970s, sometime between 1970 and 1977. Millennials were born in the 1980s and 90s. So at a glance, Lisa is not a millennial.
This put me in an awkward place on Twitter, knowing that the firestorm of tweets I was getting advocating for Lisa's rightful place on the list of top millennials didn't make sense, given Lisa's age, which I would never talk about on Twitter. Gentlemen don't ask or question a lady's age. When I was a boy, my mother, grandmother, and abuelita always made that much very clear.
Then about a week later, I saw Lisa in person. I reminded of her legions of fans who had tweeted the injustice of my omitting her from the list. Lisa had noticed too. Then she noted the fake news websites claiming she was born in the 1970s.
Turns out, Lisa Boothe is a millennial.
Lisa's name search is full of fake news birthdates that make Lisa seem older. I won't link to the offending websites. The story is in the screenshot. Lisa is clearly a top millennial for Fox News, politics rockstar on Twitter, and fake news victim on Google.
Thanks again to Lisa Boothe Nation on Twitter and beyond. Now fix this please, Internet. Meanwhile, I'll update my listicle to include Lisa Boothe.
Related
Popular in the Community