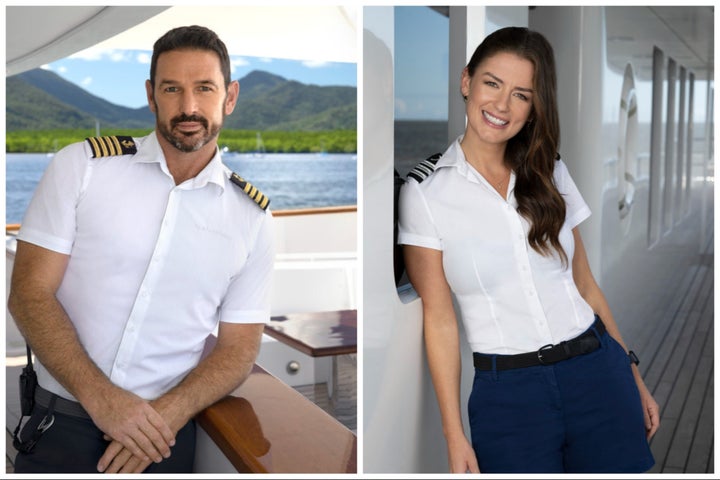 Fans of "Below Deck Down Under" are applauding the Bravo reality series for the way it handled incidents of sexual misconduct.
On Monday, the show aired back-to-back episodes that featured boatswain Luke Jones and second steward Laura Bileskalne getting fired on camera after each snuck into other crew members' bedrooms without their consent, seemingly attempting to make sexual advances on their shipmates.
In both instances, producers intervened and shut down the inappropriate behavior during the act.
The show centers around the lives of the young and attractive crew working on a superyacht run by Capt. Jason Chambers.
"All I want is water and bed — no Luke," Sisson was heard telling chief steward Aesha Scott.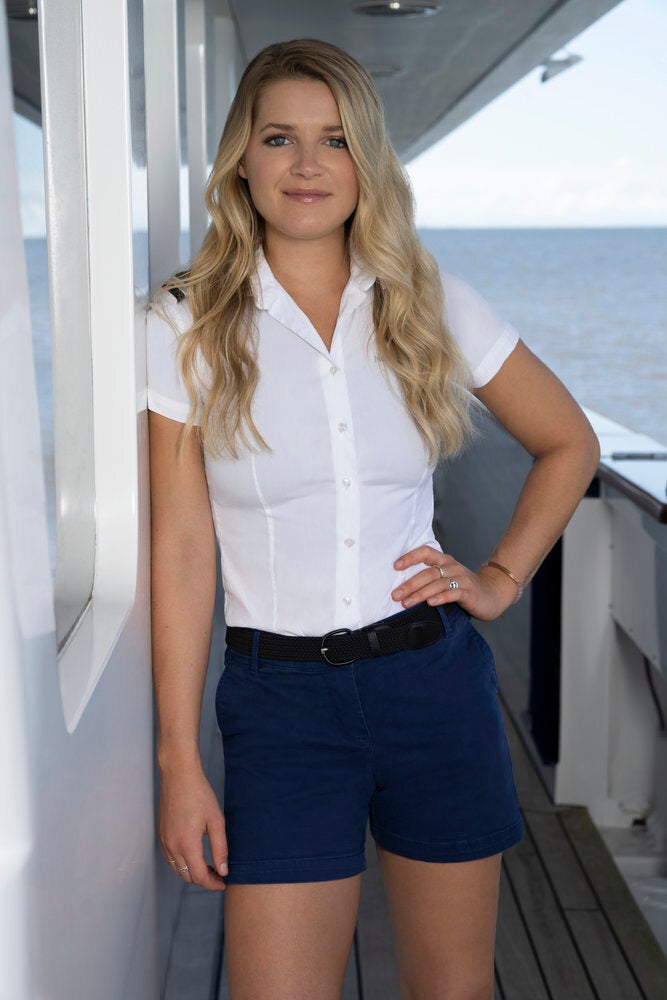 Scott, who sensed that Jones wanted to hook up with Sisson, decided to help the woman to bed because she was "feeling very protective" and didn't want Sisson's "drunkenness to be taken advantage of."
Yet despite Scott's efforts, Jones was seen sneaking into Sisson's bed late at night, completely naked, while the woman was sleeping.
Producers immediately intervened and tried to get him out of Sisson's room. He initially responded by slamming the door in their faces, but the producers pushed back, telling Jones, "You can't do that." Jones eventually gave up and left Sisson's room.
Sisson was apparently unaware of the incident, and Scott filled her in the next morning.
"Oh, my God, ew, he was naked?" Sisson said after Scott explained what happened. "I did not invite that at all."
That same morning, Chambers woke up Jones and removed him from the boat. Jones was later fired by Chambers on camera, and Jones acknowledged that he was unaware of what he'd done, presumably because he was blackout drunk.
In response to Chambers terminating his employment, Jones said, "I accept that."
After the new episodes aired, Sisson posted a statement to Instagram, thanking Scott, Chambers and the production team for the way they responded to the tense situation.
In Sisson's statement, she referred to Scott's "courageous intervention" as "heroic and so admirable."
"I want to give a HUGE thank you to Jason too, for his immediate response to the situation, leaving no room for any BS," Sisson said about Chambers. "There are unfortunately a lot of captains who would choose to sweep something like this under the rug."
Following the incident with Sisson, Chambers spoke to the entire crew about consent.
"Our cabin is our safety zone," he said on the show. "That door is our boundary. That door is not to be opened unless it's consensual."
But his speech didn't seem to get through to Bileskalne, the second steward. She later made insensitive remarks to Sisson about Jones, saying she was sad that Jones had been fired and that she would've invited Jones into her own room.
Sisson reported Bileskalne's comments to Chambers, who reprimanded the second steward.
Bileskalne's remarks also spurred deckhand Adam Kodra to become more vocal about unwanted advances from the woman. Bileskalne had similarly snuck into Kodra's room (while clothed), climbed into his bed without his consent, and tried to give him a massage — another act shut down by the production team. Bileskalne immediately complied, but not before giving Kodra a kiss on the back.
Chambers then fired Bileskalne, citing her behavior toward Kodra and her comments to Sisson.
The show highlighted how both Sisson and Kodra reacted to the sexual advances, and emphasized how Chambers and fellow crew members emotionally supported them.
In one heartbreaking clip that circulated on social media, a distraught Sisson was seen calling her mother to talk about the Jones incident. Sisson blamed herself, saying she was partially at fault because she got too drunk.
"I feel so stupid," Sisson told her mom. "I was probably being, like, too flirty."
"It's not your fault," her mother immediately replied.
Sisson's crew members also said she didn't do anything wrong.
"Women should be able to be blackout drunk if they want to," one told Sisson. "We should be able to stand in a room naked and not have anyone do anything to us. You're allowed to be drunk. … It's the other person's problem."
In another clip, Kodra was seen telling Chambers that Bileskalne was making him increasingly uncomfortable.
"I don't want to be rude to her and make her feel embarrassed," Kodra said. "So, I've been saying no in a playful manner."
"If you told her no, and it's continuous, I'll have a chat with her," Chambers responded. "We'll make it good."
It seems that Bileskalne sneaking into Kodra's bed was the incident that ultimately got her fired, although she was clearly making Kodra uneasy beforehand.
On X, formerly Twitter, fans praised the show for the way its production team intervened and for airing supportive conversations surrounding the incidents.
In a statement posted to Instagram on Tuesday, Bileskalne wrote: "My sincere apologies to Adam, I did not realize I made him feel uncomfortable and no one should be put in that position. And to Margot to not ... [be] able to empathize."
She added: "I was 29 when the show was filmed, 30 was my life-changer. I am 31 now and I am watching it as all of you, an entertainment show."
Jones reportedly "liked" Bileskalne's social media post. He had also made a vague statement of his own on Sunday.
"It doesn't Matter what they think about you because you don't Care," he wrote on Instagram. "Everything we Hear is an Opinion, Not a Fact. Everything we see is a Perspective. Not the Truth. Take Ownership and move forward."
Support HuffPost
The Stakes Have Never Been Higher
Popular in the Community