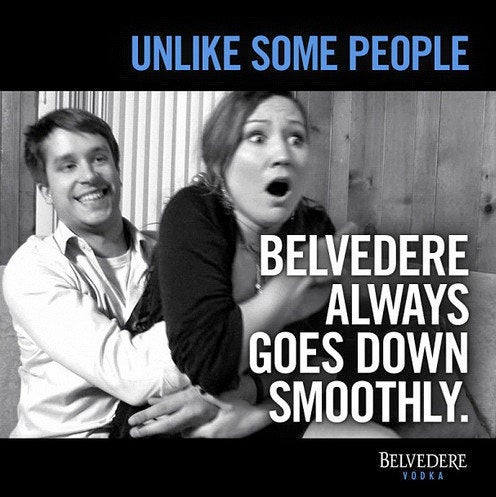 The woman featured in a controversial Belvedere Vodka ad showing what many believe to be date-rape imagery is suing the boozemaker for emotional distress and unlicensed use of her image, KTLA reports.
Alicyn Packard, a voiceover actress in Los Angeles, said in the suit that the image of her was stolen from an on-line video that her company, Strictly Viral Productions, produced, according to KTLA. Interpreted by many as depicting a rape in progress, the ad features a man grabbing and fondling Packard from behind, as panic overtakes her face. The tagline reads, "Unlike Some People, Belvedere Always Goes Down Smoothly."
The commercial sparked a severe viral backlash, with critics saying the ad made light of rape. Belevedere apologized and removed the ad from its Facebook page. But its parent company, Moet Hennessy USA, apparently has not reached out to Packard.
"While Defendants have apologized to nearly everyone else, and admitted the offensiveness of the advertisement, they have yet to apologize to the plaintiff, whose image she says they used without permission to sell vodka, and who has now been unwillingly made the face of the Belvedere advertising campaign that jokes about rape, and has been put front and center in the worldwide controversy created by Defendants."

The ad was apparently a screen grab of a comedy sketch that Packard did in which her character is forced by her mother to reenact a childhood moment. But to many viewers of the Belvedere ad, the moment became something else entirely.
Check out the ad and video below: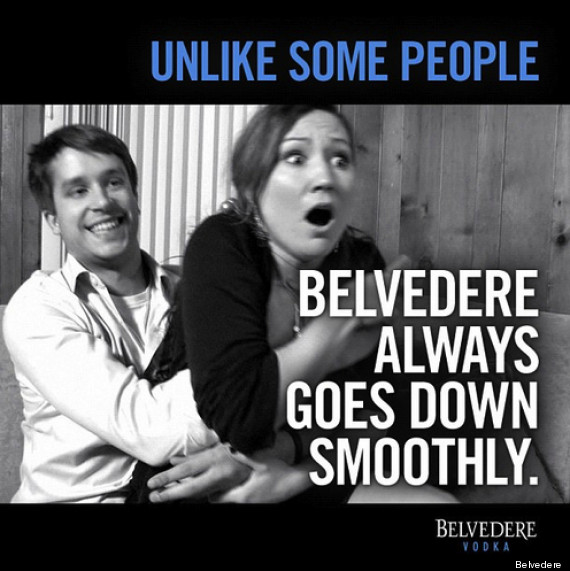 Popular in the Community