 An Iranian state-run news agency has published a report alleging that "Argo" is a war propaganda film and that Ben Affleck could be a covert operator.
"Argo" is about the storming of the U.S. Embassy in Tehran in 1979. Iranian revolutionaries took 52 Americans hostage, but six were able to escape. Those who escaped hid in the residence of the Canadian Ambassador. The CIA developed a covert operation to get them out of Iran by using a fake movie as the cover story. Affleck stars as CIA officer Tony Mendez.
If the makers of Argo are deposed under oath, they may be forced to reveal that their film -- like the fictitious film-within-the-film -- is a covert operation disguised as a movie. One of America's leading experts on covert operations believes that Argo is the propaganda project of an intelligence agency or agencies, and that its purpose is to convince the American people to go along with Israel's plan to drag America into a war on Iran.
In an interview on Tuesday for "The Kevin Barrett Show," Barrett and Honegger discussed Affleck. "In my opinion, Affleck is a propaganda arm of the Central Intelligence Agency, and worse, probably," she said, alleging that 2001's "Pearl Harbor" was also war propaganda for 9/11. "I believe that Ben Affleck should eventually be put in prison as a collaborator in mass murder. Yes I do."
Barrett and Honegger then discussed how "Argo" is a purported facade. "The whole purpose of 'Argo' is to prepare the war against Iran, which is absolutely being planned for this summer or before," she surmised.
"Will Ben Affleck, and other covert operators working to launch a criminal war of aggression against Iran, ever be brought to justice?" writes Barrett for PressTV. "Iran's lawsuit against the makers of Argo is a good place to start."
The Associated Press reported Tuesday that Iran is planning to sue Hollywood over "Argo," claiming that the film is an "unrealistic portrayal" of the country. The Iranian government dubbed the film pro-CIA, anti-Iran propaganda and is offended because Iranians are portrayed as "too violent."
Plans for a lawsuit developed after a group of Iranian officials met in a gathering called "The Hoax of Hollywood" for a screening of "Argo," according to the AP. The group took specific issue with "Argo" winning the Best Picture Oscar, saying "awarding an anti-Iran movie is a propaganda attack against our nation and entire humanity."
"We felt like our responsibility at the beginning was to explain why all these people are at the gates of the embassy," screenwriter Chris Terrio told The Hollywood Reporter. "Because the image of the streets of the Middle East, of agitated people burning flags, it's one that we're kind of used to. So we thought instead of saying these people are crazy and they hate our freedom, we could say there are really specific reasons why they have grievances. And I think that propagates throughout the story. Once you understand the context, it becomes a lot easier to understand in a movie."
Before You Go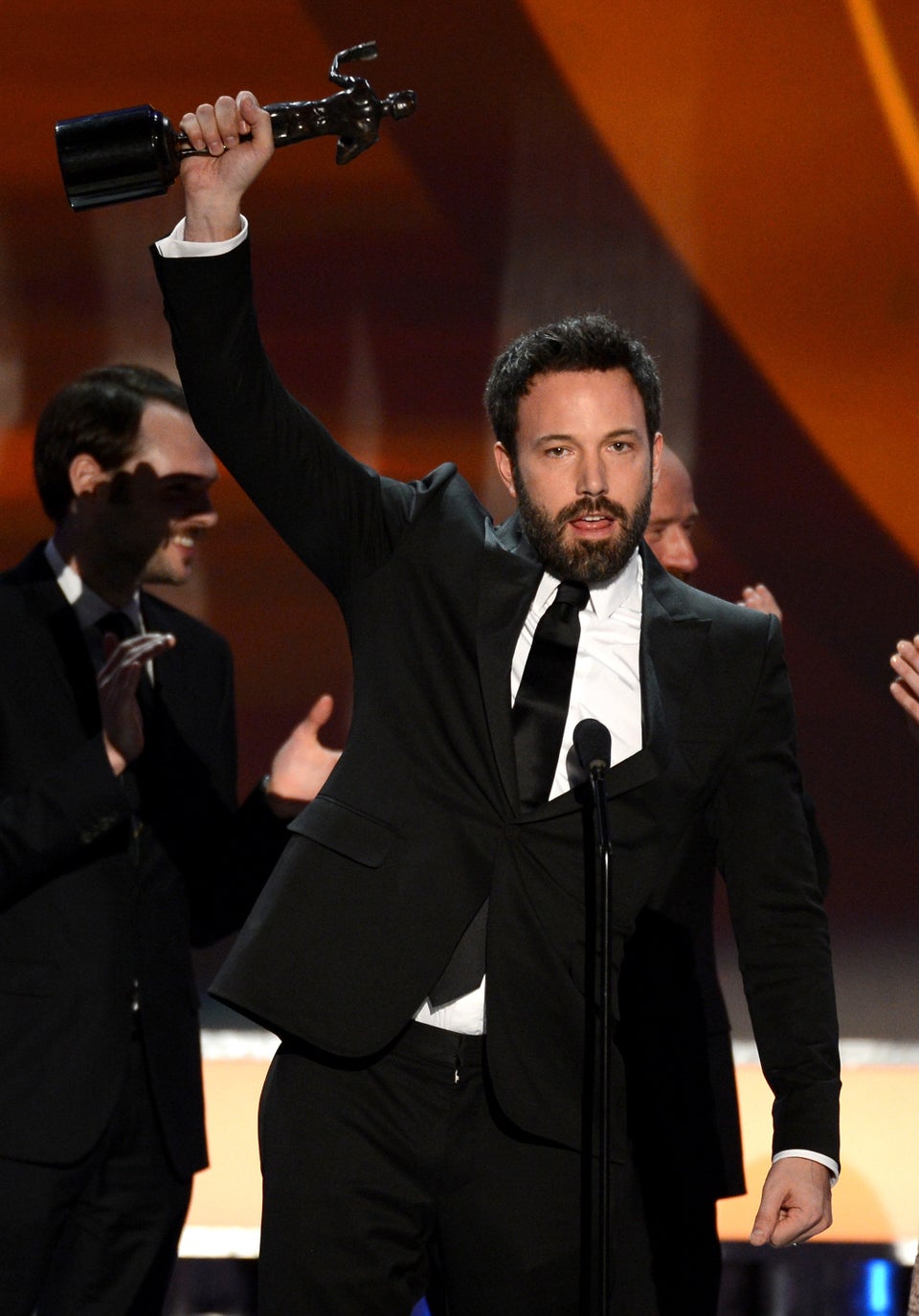 Ben Affleck is on Fire
Popular in the Community