It appears Ben Affleck needs to backtrack on his previous statements about his back tattoo.
The actor was spotted training for a film over the weekend in Hawaii, revealing the massive, colorful back tattoo of a phoenix he previously insisted was temporary. (See it around 0:20 in the video above.)
Affleck's gigantic tattoo first rose from the ashes made headlines in July 2015, shortly after he split from Jennifer Garner.
Paparazzi finally got a photo of the red, yellow and blue tattoo when the actor was on the set of "Live by Night" later that year. But in an interview with Mario Lopez, Affleck denied the ink was real.
"[It's] fake for a movie," he said. "I actually do have a number of tattoos but I try to have them in places where you don't have to do a lot of cover-up. They get sort of addictive, tattoos, after a while."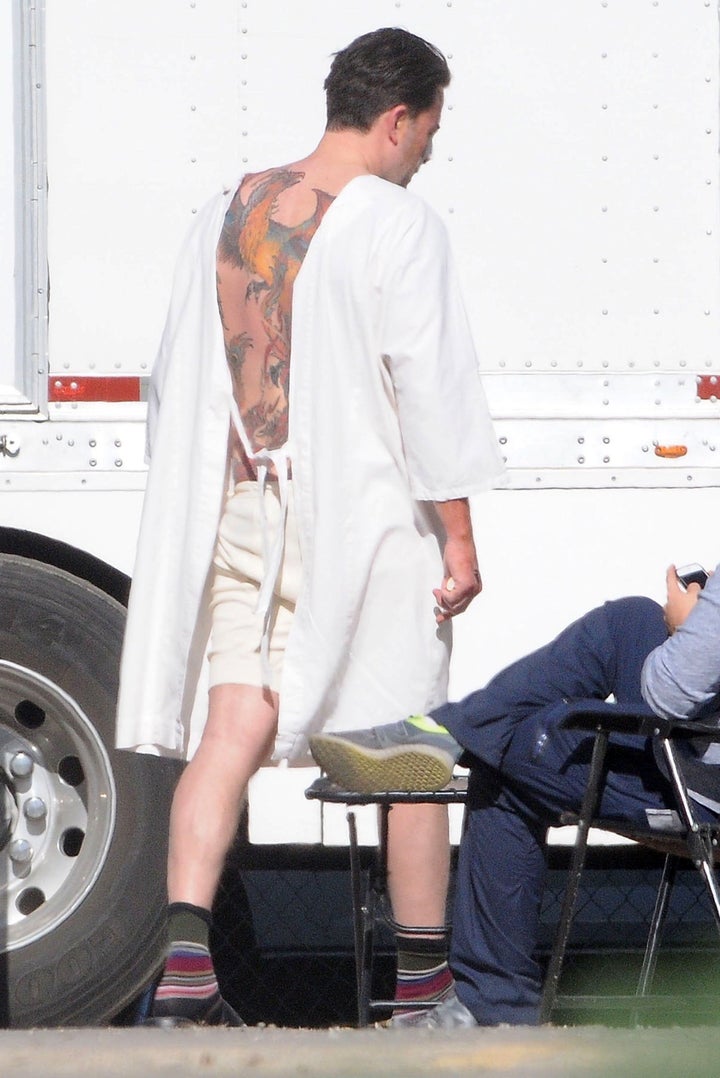 In an interview with Vanity Fair, Garner made it clear she didn't approve of her ex's ink one bit.
"You know what we would say in my hometown about that? 'Bless his heart.' A phoenix rising from the ashes. Am I the ashes in this scenario?" the actress said in 2016. "I take umbrage. I refuse to be the ashes."
Jennifer Lopez, Affleck's former fiancee, also didn't have kind things to say about the tat when she appeared on "Watch What Happens Live" in 2016.
"It's awful! I would tell him that," she said. "I would tell him, 'What are you doing?' It has too many colors. His tattoos always had too many colors."
"They shouldn't be so colorful," she added. "They should be, like, cooler. I don't know."
Same.
Popular in the Community