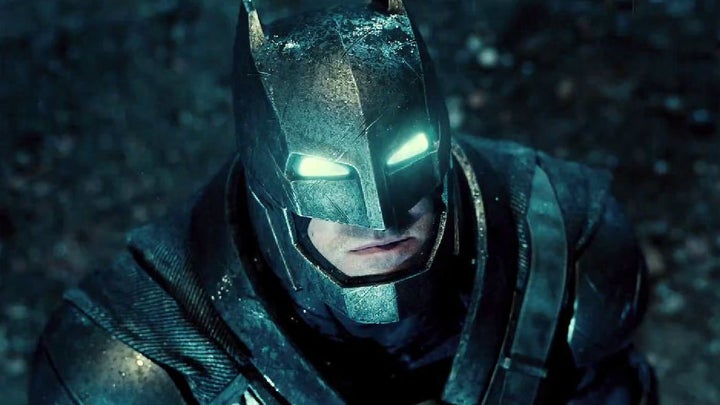 Over the last year, there's been an anticipation for details about Ben Affleck's now mythical, stand-alone "Batman" movie.
It all started in July of 2015, when Deadline reported that Affleck was writing a script for a potential "Batman" movie with comic book writer Geoff Johns. But that story didn't really capture massive attention until March of this year, when Affleck's longtime agent, Patrick Whitesell, confirmed to The Hollywood Reporter that not only is Affleck contracted for two "Justice League" movies, but that "there's a script that he's written that is a really cool [Batman] idea, so that's out there as an option."
Eventually, Affleck himself confirmed that he planned to star in, write and direct a forthcoming "Batman" film. Throughout 2016, pretty much whenever Affleck was promoting a movie he's appearing in, media interviewers asked about his "Batman" project, building the hype more and more.
And then, in June of 2016, the cracks in this whole thing started to show. During an open press visit for the upcoming "Justice League" movie, Affleck finally started to walk back expectations, telling reporters:
I think they have a date for it. Although, I don't know if I would necessarily be able to make that date because I don't have a script that's ready yet. So that's my—my timetable is I'm not going to make a movie until there's a script that I think is good because I've been on the end of the things when you make movies when you have a script that's not good yet and it doesn't pan out. [Laughs]
Unlike previous assumptions, there was no finished script.
But more recently, the excitement rebounded during Affleck's recent press tour for "The Accountant." The Associated Press asked him if there was a name for the movie. His response:
The movie I think is going to be called, "The Batman." At least that's what we're going with now. I might change it. I think that's about it right now. That's all I got. We're working on a script, the script is going well. I'm really excited about it. And I assure you when there's anything that develops, you'll hear about it.
The movie has a name! Adding to the hoopla, Time Warner CEO and Warner Bros. overseer Jeff Bewkes said that he believed the movie was "a year and a half out." That would mean the movie would debut around the summer of 2018.
And then it came crashing back to earth, just like if Batman tried to leap from a perch overlooking Gotham without any of his expensive equipment. Buried in a long Facebook Live conversation Affleck had with E! News on Oct. 6, the star seemed to toss all of the previous updates away.
During the interview, his "The Accountant" co-star Anna Kendrick complained that it's hard for celebrities to say anything about superheroes without it turning into clickbait. For example, Kendrick recently joked that she liked the superhero Squirrel Girl, causing countless sites to claim she wants to play the character in a movie. Affleck laughed and said, "For some reason, that stuff is very contagious," adding that he felt "the internet has a very intimate relationship with that genre [superhero] of movie."
Affleck went on to debunk what he said to the AP, and pretty much all the speculation over the last year or so:
I mentioned the other day, it's been around for a long time that the movie ... There is no Batman movie happening yet. We're still trying to figure it out. So you know, get the script and budget and all that stuff. And someone said, 'What're you calling it?' And I had said, when we were promoting another movie, we don't have a name for it and right now we're just calling it, 'The Batman' or 'Batman Movie' or 'The Batman.' And I said that and it was like, 'Affleck Announces The Title Of His New ...' You can't even touch it without it being ... [trails off]
In case it got lost in all that text:
"There is no Batman movie happening yet." ― Ben Affleck.
Here's the E! Facebook conversation. The relevant parts start around the 3-minute mark.
Of course, this article that you're reading could just be another clickbait misinterpretation of what he's saying. A "Batman" movie could happen sooner than you think.
But it definitely seems that, despite the rumored casting and progress, Affleck and Warner Bros. are far from completing this project. Instead of reporting that Affleck is making a "Batman" movie, it should be more like Affleck is thinking about doing a "Batman" movie.
Adding to all of this, The Huffington Post recently spoke to J.K. Simmons, who plays Commissioner Gordon in the upcoming "Justice League" movie and presumably will star in Affleck's hypothetical "Batman" project.
When asked about the script, Simmons' response seemed to either imply he didn't want to give anything away or there hasn't been much concrete progress. "Uh yeah, I haven't seen [the script] yet," said Simmons. "We'll hopefully ... that'll be in the next little while, there'll be a [inhales] ... Yeah, that'll be something that we'll sit down and really get to work on."
A representative from Warner Bros. wouldn't comment about the development cycle for Affleck's "Batman" movie.
Before You Go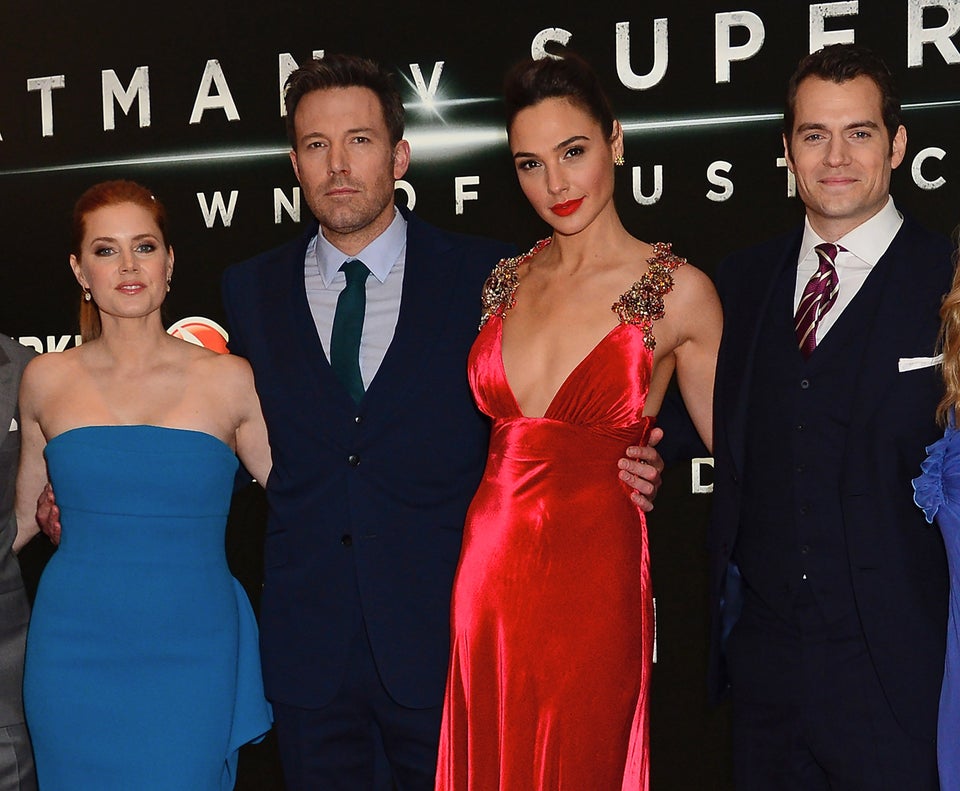 'Batman v Superman' premiere
Popular in the Community