 Ben Affleck turned 41 on Thursday, Aug. 15. The Oscar-winning actor, director, writer, political activist and father has met a resurgence of success over the past several years, and today we are celebrating another year of Affleck affection. Here are some gems about one-half of everyone's favorite bromance.
Ben Affleck was born Aug. 15, 1972, in Berkeley, Calif.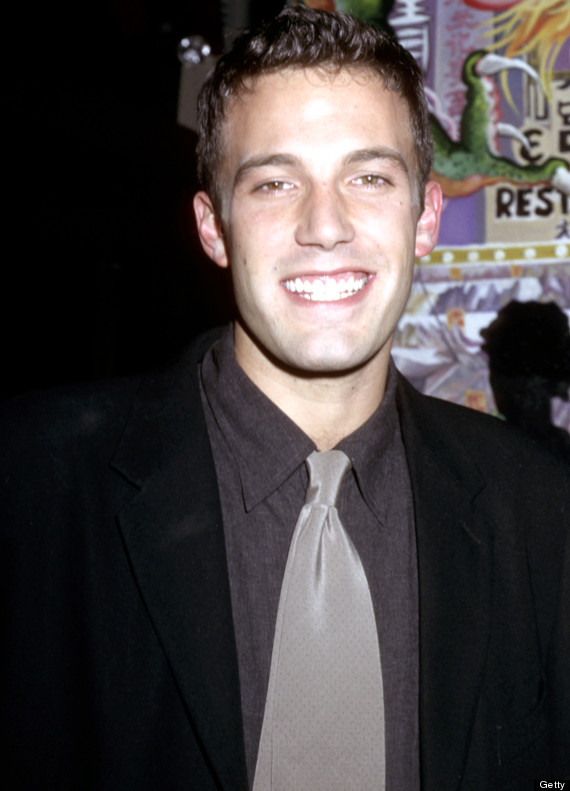 (Seen here in 1997 at 25 years old)
Affleck broke through with 1997's "Chasing Amy" and "Good Will Hunting," but he spent the '80s and early '90s occupying small TV and film roles. Here he is at 12, looking sufficiently confused about what glucose is on an episode of the PBS educational series "The Voyage of the Mimi."
At 16 he could be seen delivering Burger King to a sultry young lady's doorstep.
(The YouTube page indicates this video is from 1980, which isn't possible given the star's age at the time. He told CBS in 2010 that he was 16 when he filmed the fast-food spot, meaning the year was 1988. Affleck calls the commercial "humiliating.")
The world's favorite bromance -- Affleck and Matt Damon -- dates back to the duo's childhood. The guys took on a friendly rivalry in their high school drama class and spent the '90s shopping the script that would eventually become "Good Will Hunting." The movie was originally intended as a thriller but received several edits after Affleck and Damon got advice from Rob Reiner, William Goldman and Kevin Smith.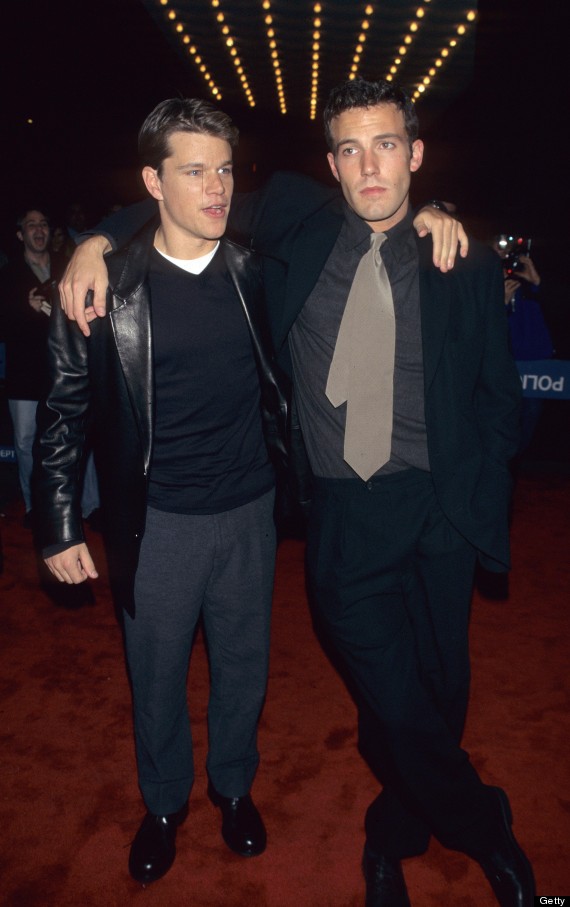 The "Hunting" script earned Affleck his first Oscar, which, of course, he shared with his BFF.
Affleck dated "Shakespeare in Love" co-star Gwyneth Paltrow on and off from 1997 to 2000.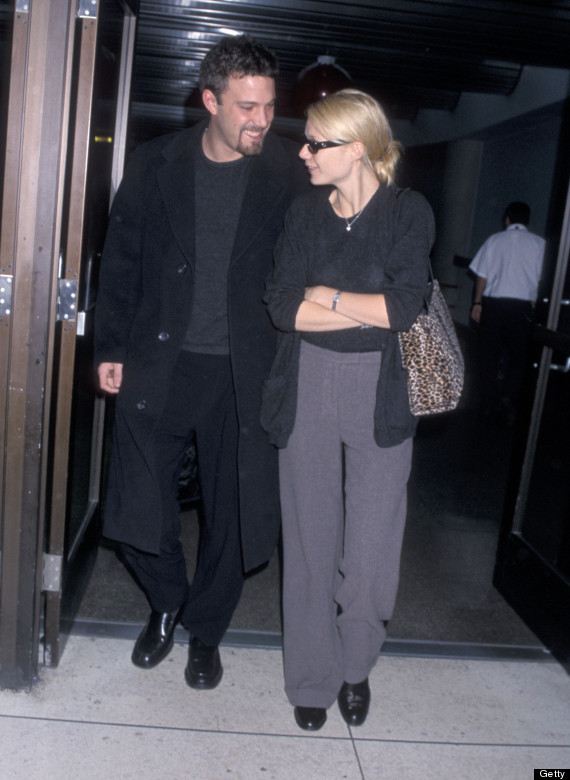 (Seen here in December 1998)
In 2000, Affleck began to raise money and lobby for Congress to find a cure to ataxia-telangiectasia, a rare and fatal genetic disease that leads to brain deterioration.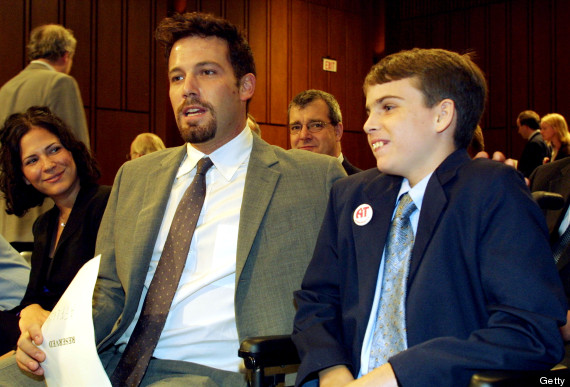 (Seen here in July 2001)
After much speculation, the actor acknowledged his high-profile relationship with Jennifer Lopez in October 2002. The couple, dubbed "Bennifer," split in September 2003 shortly before their $2 million wedding was scheduled to take place.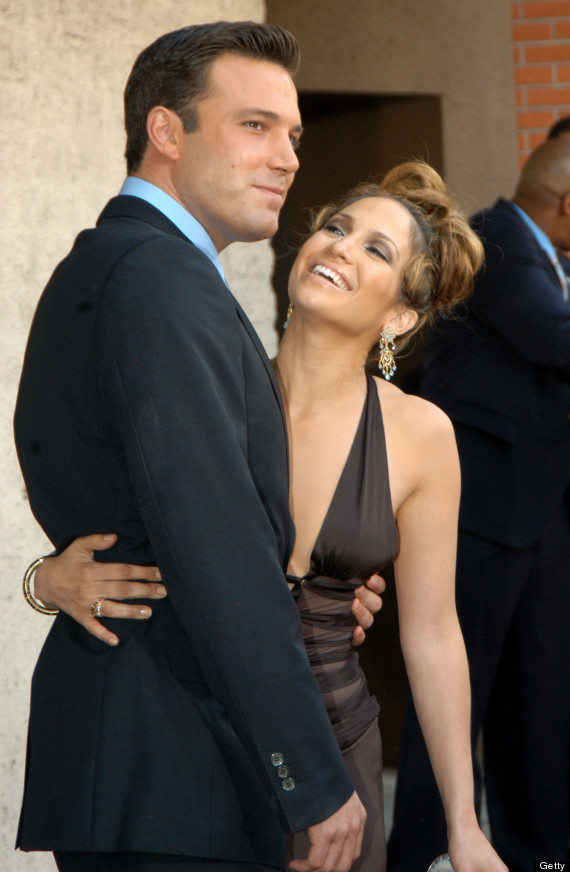 Affleck began dating Jennifer Garner in September 2004. The couple wed quietly in June 2005. They now have three children together, even if he did use his 2013 Oscar speech to thank Garner for "working" on their marriage.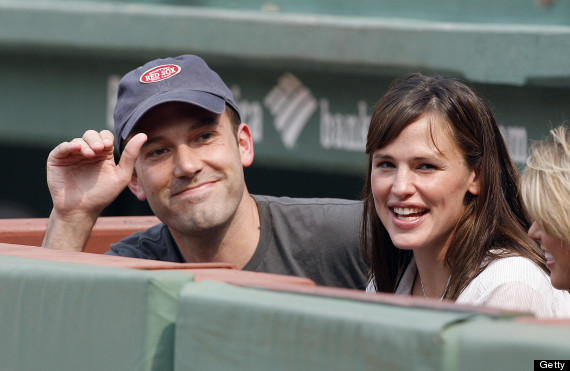 Affleck is a poker aficionado. He won the California State Poker Championship in 2004.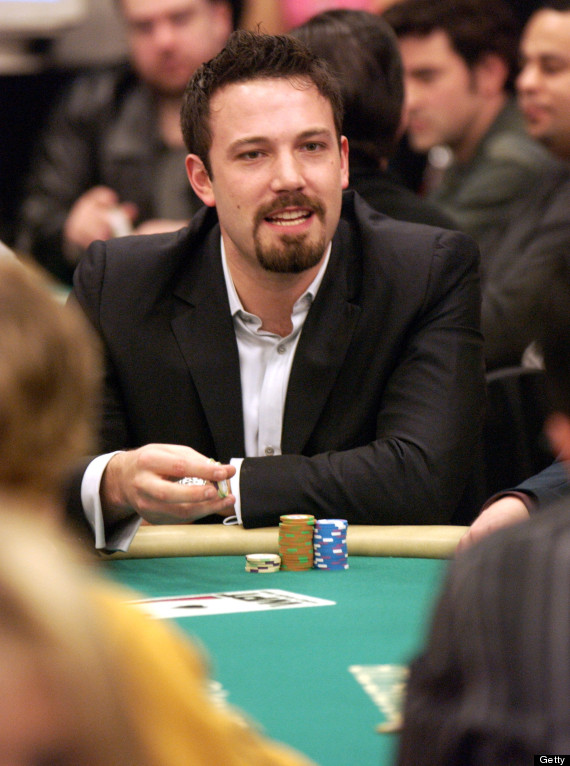 He first began traveling to and advocating for peace in the Democratic Republic of Congo in 2007. In 2010, Affleck started the Eastern Congo Initiative, which helps aid in development, farming and more. (Seen here in 2010)
Don't expect to see Affleck at many Hollywood parties nowadays. He told The Hollywood Reporter last year that he wakes up at 6 a.m. every day and is in bed by 9 p.m. (Seen here receiving an honorary degree from Brown University in May 2013)
Affleck made his directorial debut with 2007's "Gone Baby Gone." He followed that up with 2010's "The Town," and in 2013 his "Argo" took home the Oscar for Best Picture.
Calling all HuffPost superfans!
Sign up for membership to become a founding member and help shape HuffPost's next chapter
BEFORE YOU GO
PHOTO GALLERY
'Argo' Stills