Ben Affleck's career is back on the upswing thanks to this weekend's well-reviewed new thriller "Argo." Affleck stars and directs the film, which tells the true story of six American foreign service workers trapped in Iran after the takeover of the American embassy in 1979, and how their escape was procured by, in part, a fake film known as "Argo." The film provides Affleck with the opportunity to play a character we've not quite seen him as before, much like the 2000 film "Boiler Room." Affleck played a small but memorable role in the financial drama, a shady brokerage firm recruiter who gives a series of inspirational monologues. (The performance drew comparisons with Alec Baldwin's monologue in "Glengarry Glen Ross.")
In a bit of an addendum to Monday's full interview with Affleck, here he explains why his role in "Boiler Room" is a lot like what we'll see from him in his next film, "Runner, Runner."
I think one of your most underrated performances was your role in "Boiler Room." At the time, It was compared to Alec Baldwin in "Glengarry Glen Ross." Why is this not mentioned as much today?
Well, because "Glengarry" is the all-time epic greatest. But that was fun. Yeah, Ben Younger directed it. I had a really great time. I work now with Jennifer Todd, who was a producer on that movie, and she runs me and Matt's company. And you know, it was just, like really fun. I just did this movie "Runner, Runner" that's basically ...
It's about Internet gambling, right?
Yeah! I play a sort of Gordon Gekko of Internet gambling websites who lives in Costa Rica -- it's just nightmares from the Id kind of thing. And it reminded me that the speeches and stuff were fun -- like "Boiler Room." I thought, Oh, God, these are so great, to have these long speeches to do kind of gymnastics with. It was fun -- it reminded me of "Boiler Room."
Mike Ryan is senior writer for Huffington Post Entertainment. You can contact him directly on Twitter.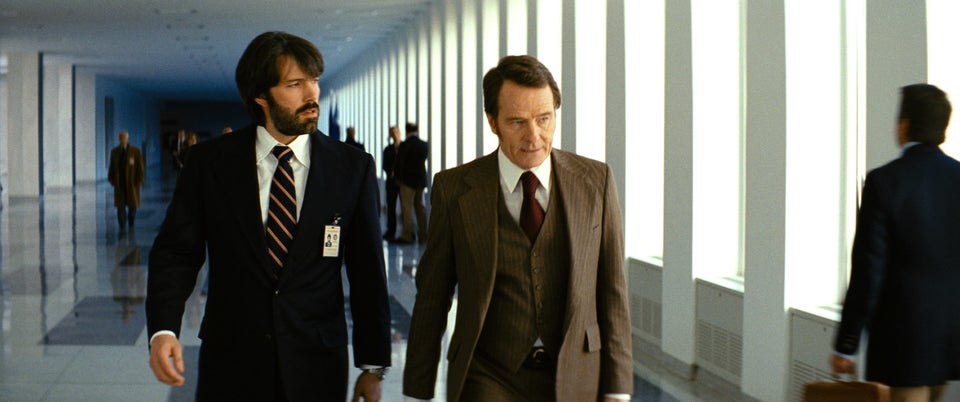 'Argo' Stills
Popular in the Community