Ben Affleck's Oscar acceptance speech left viewers confused about the state of his marriage, but now Affleck is clarifying his odd remarks.
Accepting the Oscar for Best Picture for "Argo" Sunday night, Affleck thanked his wife of seven years, Jennifer Garner, for "working on our marriage for 10 Christmases," and said, "It is work, but it's the best kind of work, and there's no one I'd rather work with." But according to OK! Magazine, Affleck wasn't trying to imply that their marriage is on the rocks.
"All relationships, to a certain extent, require your work. We work on it together, we try our best, nobody's perfect... She's more perfect than I am," Affleck told the magazine.
Click through the slideshow below for behind-the-scenes photos from the Oscars.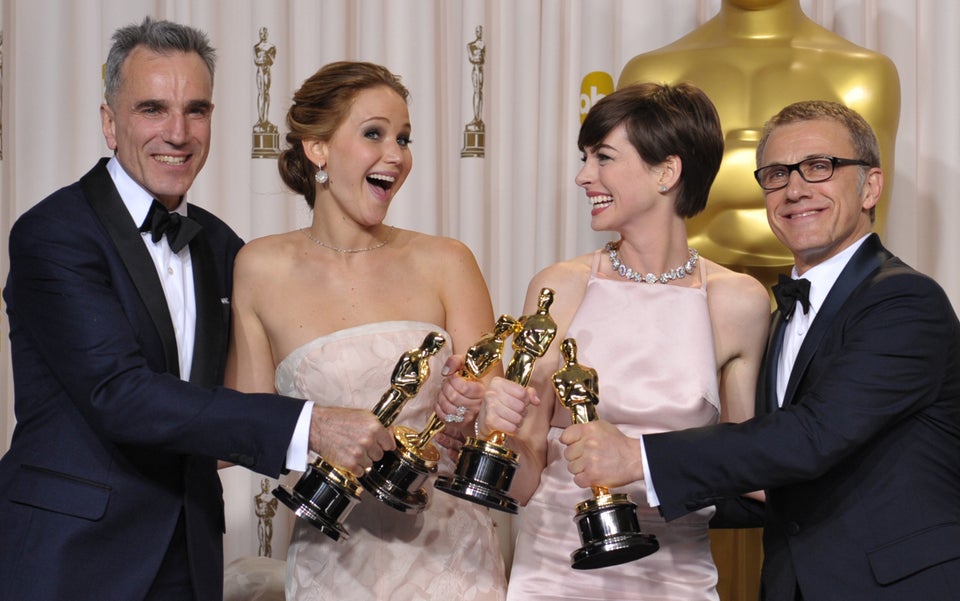 Oscars 2013: Winners' Press Room