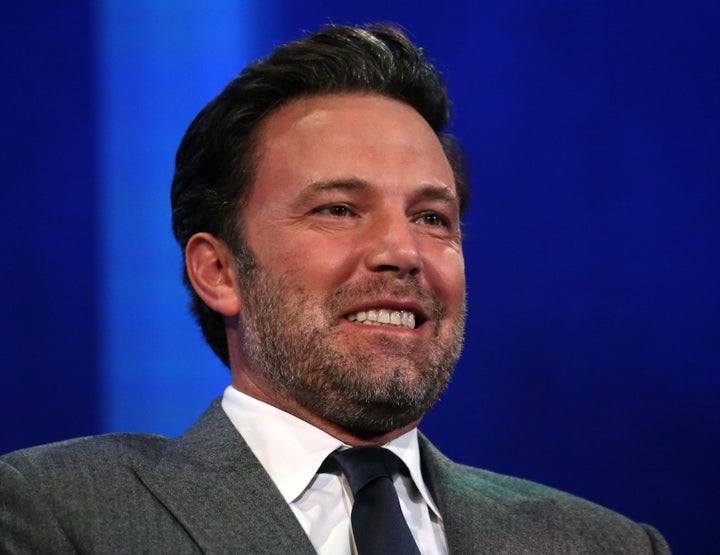 After eight years of invitations to White House functions under Barack Obama, something tells us that Ben Affleck won't be feeling the love when /www.huffingtonpost.com/topic/donald-trump"}}">Donald Trump takes over later this month.
In a wide-ranging profile in The Guardian corresponding with his latest directorial effort, "Live by Night," the actor got candid about his onetime brush with Trump at a party and the future president's plan for the country.
"I met him once at a Fashion Week event in Milan," Affleck recalled. "You knew you were at a cheesy party if Donald Trump was there. He would kind of trawl around them."
Everyone in Hollywood seems to have a Trump anecdote. The reality-TV-star-turned-politician has appeared in handful of films over the years, including "Home Alone 2: Lost in New York" and "Zoolander," as well as in television series like "Sex and the City" and, of course, the "Apprentice" franchise. 
"[Trump] was famous for only granting permission for films to shoot on his real estate locations if they put him in as a cameo," Affleck continued. "The director Marty Brest told me he'd had to create a whole hand-shaking scene in 'Scent of a Woman' where Trump comes out of the door and goes, 'Hey! Donald Trump, nice to meet you,' as he bumps into Al Pacino. The ego was there a long time ago."
The "Batman v Superman" actor, who has stumped for progressive causes throughout his career, also expressed his displeasure over the anti-immigrant rhetoric the president-elect used in his campaign.
"I spent five months in London [last year] and I have to say the Brexit vote smacked of the same kinds of things I heard here," he said. "People whose overarching political agenda is that immigrants are ruining things for us or immigrants are getting one over on us somehow, taking advantage. In London, it's Polish people and here it's Mexican Americans. I still believe in the basic goodness of people, but that doesn't mean we aren't going through a spell where we're in thrall to some ugly ideas and ugly notions."
Calling all HuffPost superfans!
Sign up for membership to become a founding member and help shape HuffPost's next chapter
BEFORE YOU GO