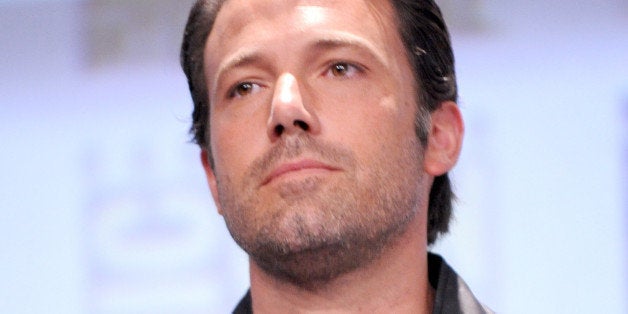 Ben Affleck is no stranger to media scrutiny and tabloid fiction, but he managed to hone in on that less-than-enjoyable experience for his "Gone Girl" role.
Affleck spoke with Details magazine about playing leading man Nick Dunne in the upcoming "Gone Girl," due in theaters Oct. 3. Dunne gets swept away in a media storm after his wife goes missing and he's viewed as the main suspect in her disappearance. "They like me, they don't like me, they hate me, they love me," he says in the film, lamenting the mercurial environment of life under a microscope.
"I think that there are meta-comparisons that could be made," Affleck told Details. "That wasn't something that I was thinking about, playing that scene. The one aspect of this character that I can identify with is finding oneself thrust into a media narrative about oneself that's totally unrecognizable. You might go, 'Who is that person? This bears no relationship to me.'"
"See, that's tabloid shit. That's all bullshit," Affleck protested. "They completely lie. I mean, I can show you 10 articles of Star and OK! -- those magazines feel totally comfortable absolutely fictionalizing every single element of the story. And there's nothing you can do about that. My only hope is that people with any common sense recognize that those stories are false. And, I don't know, there're worse stories ..."
During the days of his highly publicized relationship with Jennifer Lopez, he felt like he was "cast in a soap opera where I had no control over the lines I was saying or the story line." He would think: "This bears no resemblance to me, and I really wish they would write me a better part. Because I don't want to be this guy."
REAL LIFE. REAL NEWS. REAL VOICES.
Help us tell more of the stories that matter from voices that too often remain unheard.