Peter Lind is employed to eat ice cream, play with food and conjure up whimsical flavors with mass appeal. It's a job every child has dreamed about at one point or another.
But life as an ice cream flavor guru, as his employer Ben & Jerry's classifies it, isn't all toffee and chocolate. It takes a lot of trials, a bunch of tastings and a a ton of flops to get an ice cream from conception to a spot in the freezer aisle. Lind, the mastermind behind one of Ben & Jerry's most popular flavors, Chocolate Chip Cookie Dough, will tell you so -- he's the brains behind many products that wound up memorialized in Ben & Jerry's "flavor graveyard" instead of on store shelves. He still can't quite grasp why Sugar Plum -- a plum-flavored ice cream with a caramel swirl -- wasn't adored by all, though he admits off-camera that the color combination "wasn't the prettiest."

Ice cream, fudge and friendship in the Ben & Jerry's test kitchen.
"I eat ice cream every day," the fedora-wearing guru says in the video above, which was produced by Zagat in partnership with The Huffington Post. Lind gives viewers a tasty glimpse into his typical workday, and whether he's preparing a pint with a cookie butter core, taking a breather in Ben & Jerry's "Zen Den," or finding a way to make a savory ice cream from corn and cheddar, you are bound to feel a pang of envy (oh, and hunger).
It comes as no surprise that when he's not mixing up new saccharine or savory flavors, Lind plays in a gypsy jazz band. Watch as this charmingly eccentric dream jobber gets down to business.
Related
Before You Go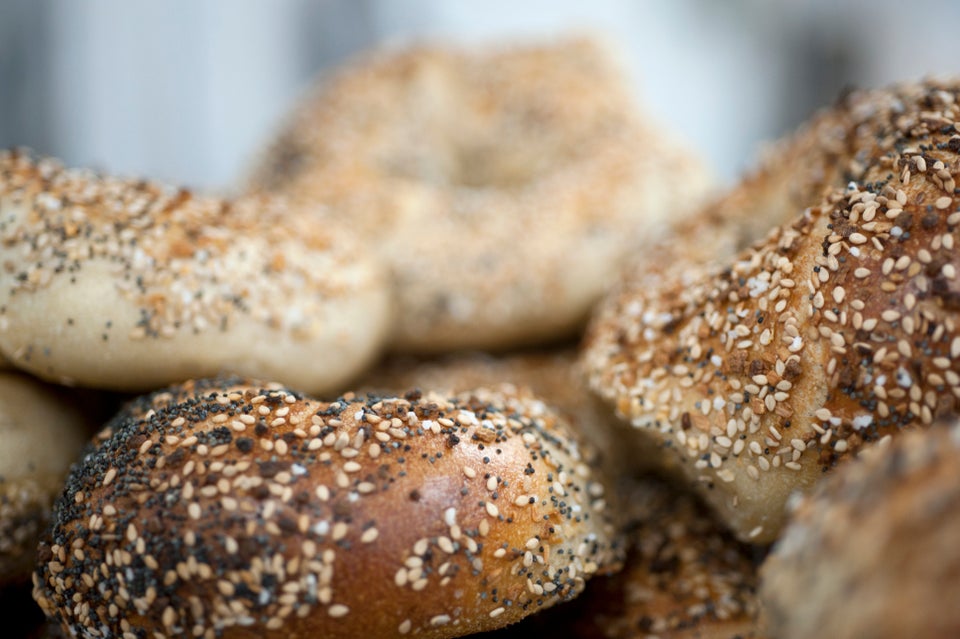 18 Things You Never Knew About Ben & Jerry's