1. Their starting salary is double the minimum wage.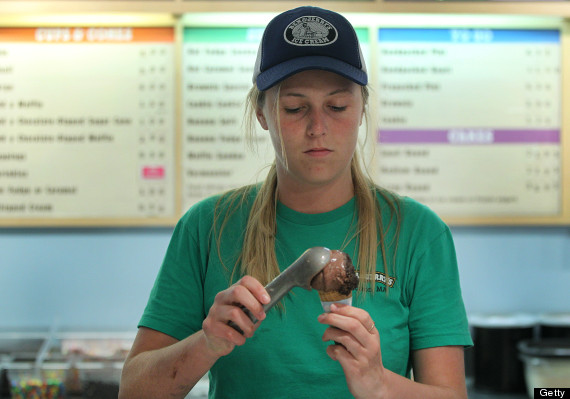 An entry-level Ben & Jerry's worker earns $15.97 per hour, a company spokeswoman told The Huffington Post in an email. That's roughly double the federal minimum wage. According to a statement on the company's website, their starting salary is based on the actual cost of living in Vermont.
2. They help put the unemployed to work.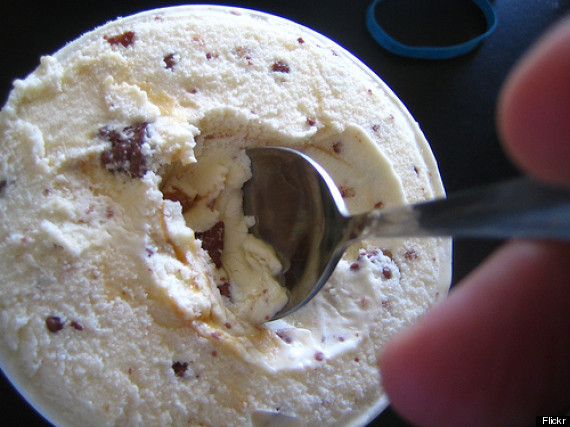 All of the brownies that are used to make Ben & Jerry's Chocolate Fudge Brownie and Half Baked ice creams are baked at Greyston Bakery, a New York enterprise dedicated to providing jobs for the unemployed, a Ben & Jerry's spokeswoman told HuffPost.
3. Community service is a part of the company's mission statement.
4. They take customer service very seriously.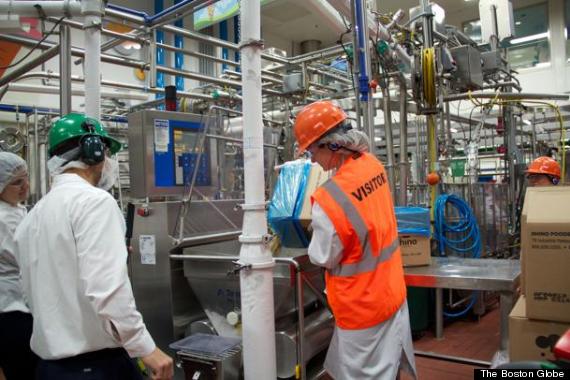 Last year, 24-year-old Scott White stuck his spoon into a pint of Ben & Jerry's Half Baked and was disappointed by the brownies, which he described as "hard and powdery." White wrote a complaint to the company, according to the Boston Globe, and six months later, Ben & Jerry's invited him to come take a behind-the-scenes tour of the factory.
"It's like a Willy Wonka-type journey into a factory and I've got a golden ticket," White told the Globe.
5. Even their cows are treated well.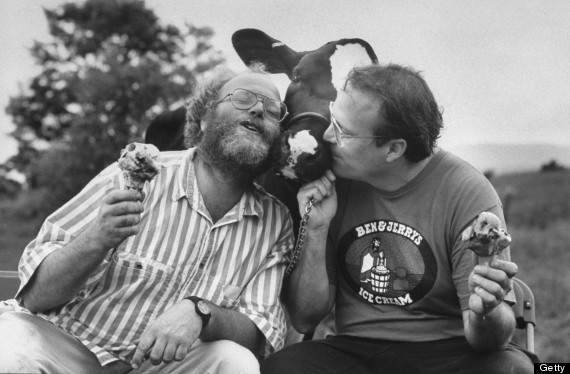 The company's Caring Dairy program is dedicated to keeping cows and farmers happy by pledging to refrain from using artificial growth hormones and making sustainable farming techniques a priority. In 2013, Ben & Jerry's received the Compassion in World Farming's Good Dairy Award for its high quality treatment of cows, which includes ensuring that they receive massages!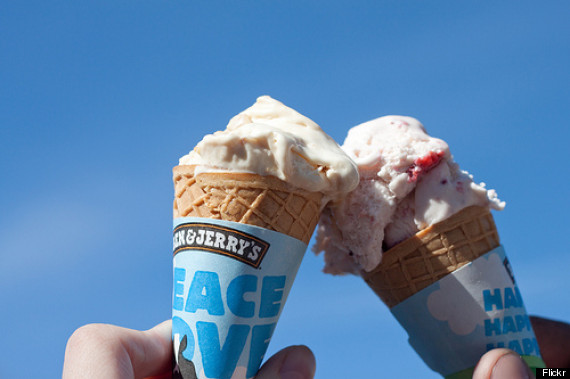 7. They support same-sex marriage.
8. They occupied Wall Street. During Occupy Wall Street, Ben & Jerry's was one of the first companies to publicly show their support and "deepest admiration" for those involved in the movement. They gave out free ice cream to protesters and invested a large sum of money to fuel the protest, in addition to posting a message to their website from the board of directors bashing the media and stating, "The inequity that exists between classes in our country is simply immoral."
9. Ben and Jerry were the fat kids in gym class.
If it weren't for a lack of athleticism, Ben & Jerry's may have never existed. Co-founders Ben Cohen and Jerry Greenfield actually first met while running around a track in seventh grade gym class. "We were the two slowest, fattest kids in the class," Cohen told the Independent. The rest is history.
OK, here's one that has to do with ice cream: Ben & Jerry's employees can take three pints of ice cream home with them each day.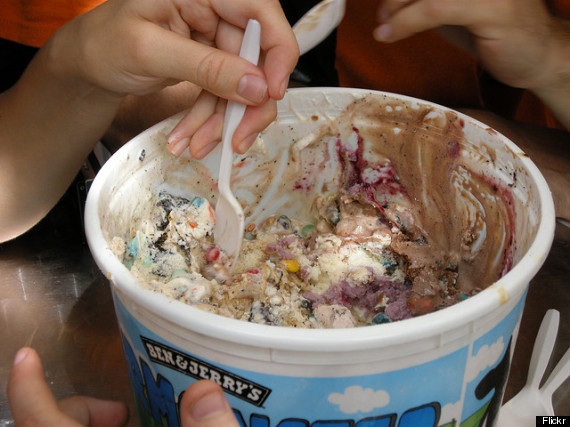 Related
Before You Go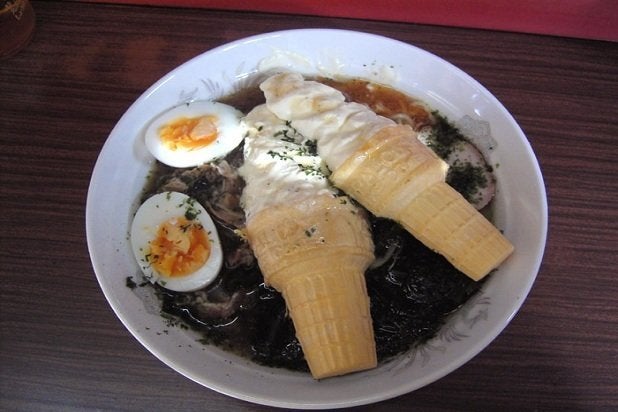 Outrageous Ice Cream Desserts
Popular in the Community