Every time Ben & Jerry's comes out with a new flavor, we let out a collective sigh of admiration. "They've done it again," we think. From SNL-inspired Wild and Crazy Pies and Lazy Sunday to the Core phenomenon that rocked our world, it's been a great year for new Ben & Jerry's flavors. However 2014 isn't over yet, and thankfully the geniuses up in Vermont have one more trick up their sleeves, just in time for the holidays: Peanut Butter Half Baked.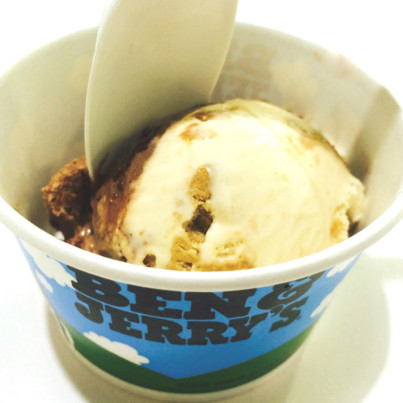 Wipe the drool from your lip. You read that correctly. Ben & Jerry's just added peanut butter to one of the best ice cream flavors they have, and the results are just as good as you would hope. Half Baked has been around for 15 years, and last year it trumped Cherry Garcia to become Ben & Jerry's most popular ice cream. Cherry Garcia sat on the throne as the best seller since its debut in 1987, making Half Baked's triumph all the sweeter.
Experts at marrying independently great flavors (think Coffee Toffee Bar Crunch and Mint Chocolate Cookie), the folks at Ben & Jerry's made this seemingly perfect best-selling flavor even better by adding everyone's favorite spread: peanut butter. Flavor Guru Peter Lind says, "Tis the season for togetherness, so we thought, 'Why [shouldn't it be] peanut buttery and chocolaty togetherness?'"
We couldn't agree more that peanut butter and chocolate belong together. In the new Half Baked, chocolate and peanut butter ice creams are mixed with gobs of peanut butter cookie dough and fudge brownies. Peanut butter cookie dough!!!! Peanut butter cookies hold a special place in our hearts, right next to the peanut butter and chocolate combo, so needless to say we'll be putting this ice cream on our wish list for the holidays.
Peanut Butter Half Baked will be available in stores from December into 2015, but like all holiday flavors, it'll only be around for a limited time. You're going to want to get your hands on a pint or four while it's still around, so get to it. Think of it this way: hustling will only justify eating more ice cream. While we'll always have a special place in our hearts for the original Half Baked, this peanut butter variety brings the flavor to new heights. Warning: it may inspire you to stir peanut butter into all of your ice cream from now on. Worse things have happened.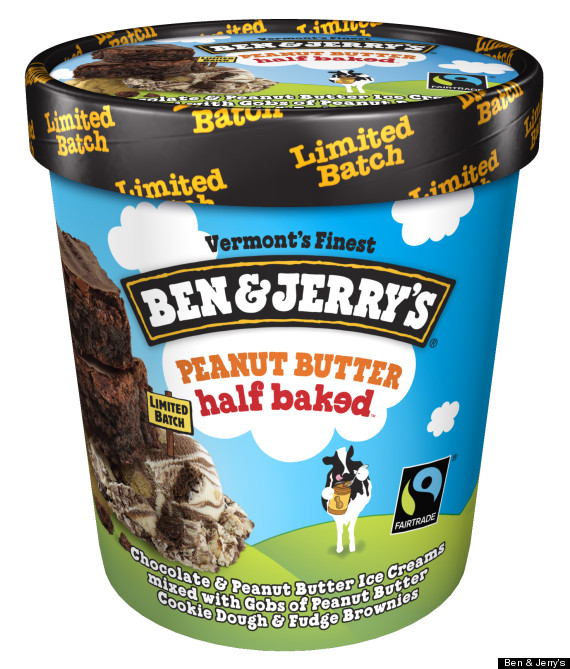 Correction: This post originally stated that Peanut Butter Half Baked will be available in scoop shops, but the ice cream will only be available on shelves at retailers.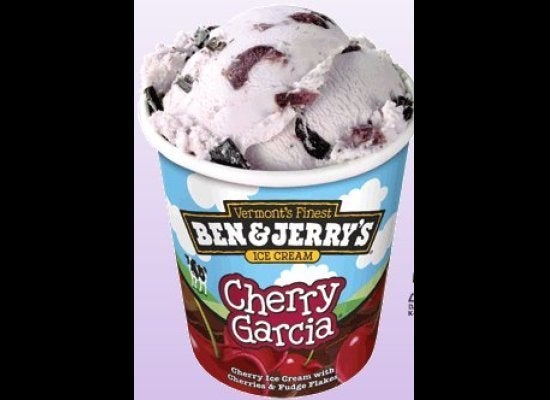 Funniest Ben & Jerry's Flavors