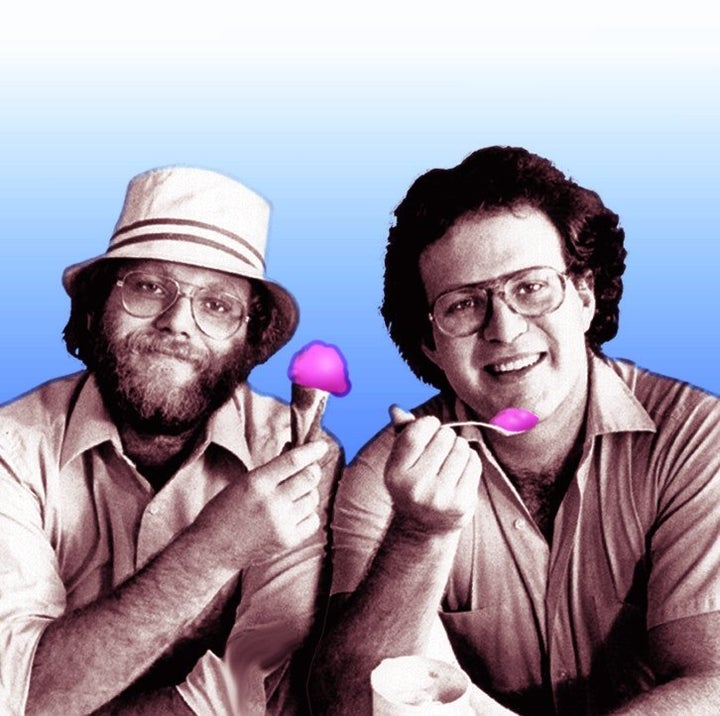 Bolder Giving, a non-profit whose mission is to inspire and support people to give at their full lifetime potential, held their monthly conference call today with special guest bold givers Ben & Jerry.
Jerry began by telling the 90 bold givers on the call their story of meeting in gym class in 7th grade on Merrick, Long Island. He went on to describe how after Ben dropped out of college and was driving a cab in New York City and working as a janitor and how after Jerry did not get into medical school, they opened Ben & Jerry's with $12,000 ($4,000 each plus a $4,000 loan from a bank) in an abandoned gas station in Burlington, Vermont. Neither men had any business experience or experience in the ice cream industry.
There was a question and answer period on the call where the first question was from a caller from Occupy Boston whom asked Jerry to describe his experience raising money for (and scooping ice cream for) the Occupy Wall Street movement. Other callers asked questions on the subjects of nuclear weapons, the legalization of marijuana, and Citizens United.
The last question of the call was from a caller in New York stating that there were so many organizations doing Hurricane Sandy relief in New York and asking which organizations did they think would be the best use of her time and resources? Ben said Occupy Sandy.
In addition to the Ben & Jerry's foundation, both men spoke about how they each do their own individual giving as well. Ben developed www.stampstampede.org to try to get money out of politics. Jerry is funding the Vermont Workers Center, which is creating a road map for Vermont to transition to a single payer health care system.
Ben and Jerry wrote in on the inspiring stories section of the Bolder Giving website:
When we started out, people thought we were nuts. No one had ever heard of socially responsible businesses. We went to the library once to look for resources about creating a community building business, and there was nothing there. Now, there is a whole room in the library for books on green business, sustainable business, triple bottom line, B-Corp, worker cooperatives, etc. People now know they have a choice about how they want to run their business. They know a business can be more than a money making machine, it can be a positive force for the community, the environment, the workers and the world. It feels nice to have been part of that change.

We've known each other since high school and we've shared a brand and a business for more than 30 years. We feel lucky that we still like to hang out, take bike rides or eat meals together. We both appreciate each other's strengths and personality. Ben gets things started and Jerry gets things done. But we both build community, have fun and make a difference.
Related
Popular in the Community