If it's melted, it's ruined.
For Ben and Jerry's, social issues -- from marriage equality to marijuana legalization -- are best addressed head on. And now, the ice cream giant is tackling climate change with its latest flavor. The new concoction, called Save Our Swirled, is a mix of raspberry ice cream, marshmallow and raspberry swirls, and has pieces of dark and white chocolate fudge thrown in.
"This is what happens when ice cream is just two degrees warmer than it should be," the narrator says in the video above, which was released in conjunction with the flavor, as images of melting ice cream fill the screen. "For Ben and Jerry's, it's a mess. For the planet, it's a metaphor, because a two-degree warming of our planet's climate would have an equally dramatic, though much more significant impact."
Ben and Jerry's acknowledges that ice cream is a carbon-intensive industry, because milk comes from cows, another prime driver of climate change. Some estimates say the bovines are responsible for up to half of human-caused greenhouse gas emissions, and Ben and Jerry's notes that each pint of ice cream the company makes adds up to two pounds of CO2 into the atmosphere.
The company launched the Save Our Swirled campaign earlier this year, partnering with Tesla Motors to create an emissions-free, retro-fitted ice cream vehicle. Through a partnership with activist network Avaaz, the tour aims to gather 3 million signatures in support of actively addressing climate change that can be delivered to world leaders ahead of this year's highly anticipated Paris Climate Summit.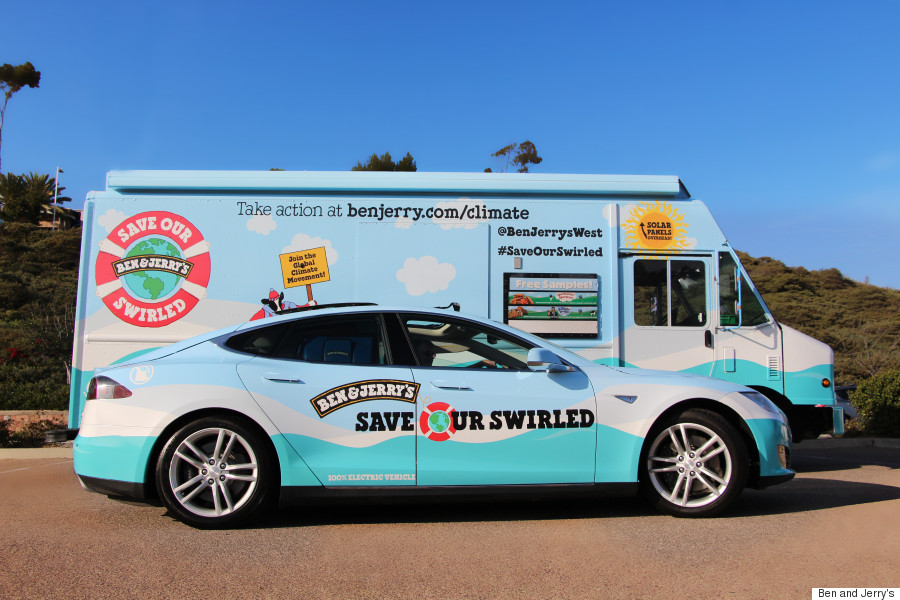 "This issue is so important, people need to be willing to get into the streets," Jerry Greenfield, co-founder of Ben and Jerry's, said in a statement.
The company has put its feet where its mouth is before -- dozens of Ben and Jerry's employees gathered in New York City last September for the People's Climate March, toting banners and a giant ice cream cone topped with a melting model of the planet.
After all, you can't just fix a too-warm planet by tossing it back in the freezer.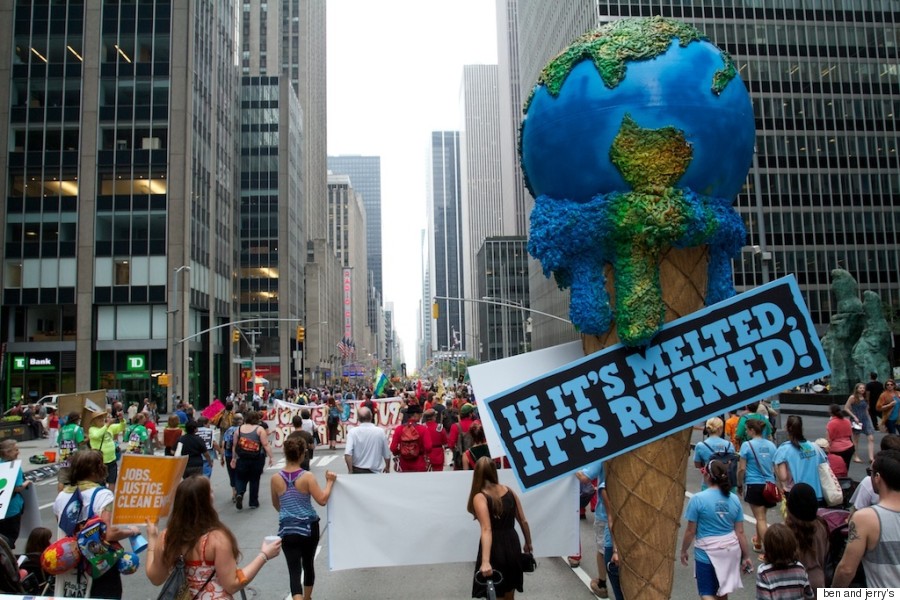 Related
Before You Go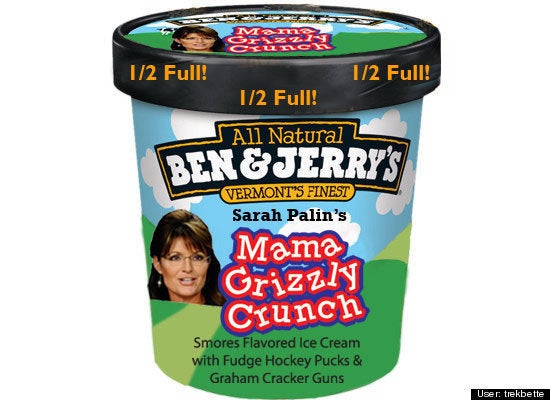 Rejected Ben and Jerry's Celebrity Flavors