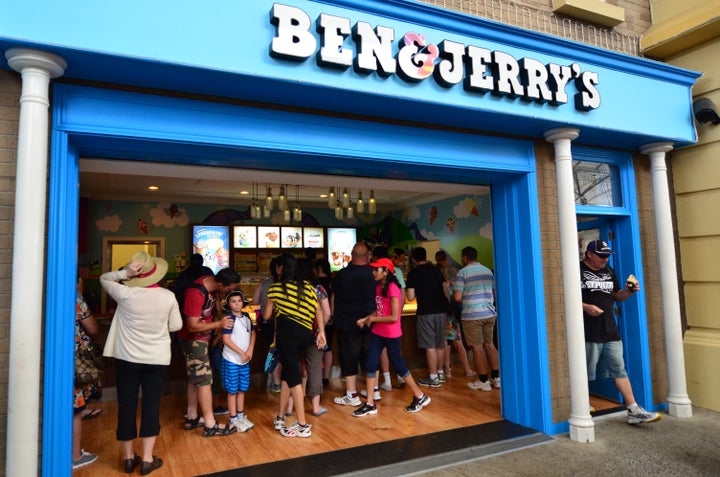 "In light of the Trump administration's second crack at an executive order limiting immigrants and refugees from predominantly Muslim countries, we wanted to reiterate Ben and Jerry's strong opposition to this assault on America's commitment to fairness, the rule of law, and religious liberty," he wrote. "At Ben and Jerry's we understand this policy is not only bad for our nation, it's bad for business."
The CEO of the company then directed readers to his first letter about Trump's travel ban. He explained why banning it was not only bad for America, but also why it was bad for business.
However, I do know that banning people from predominantly Muslim countries, including refugees from war, is not the path to security. If anything, it undermines America's moral authority as the leader of the free world. It erodes the U.S.'s reputation as a country committed to liberty and justice for all. And it robs America's companies, universities, and hospitals from the innovators and job creators that will continue to make its economy the envy of the world.
At the end of his open letter, Solheim called the ban a "direct assault" on American values and linked to a website where people can oppose Trump's ban on refugees.
Throughout Trump's relatively short presidency, the company has voiced its disagreement with the president's policies.
The HuffPost Lifestyle newsletter will make you happier and healthier, one email at a time. Sign up here.