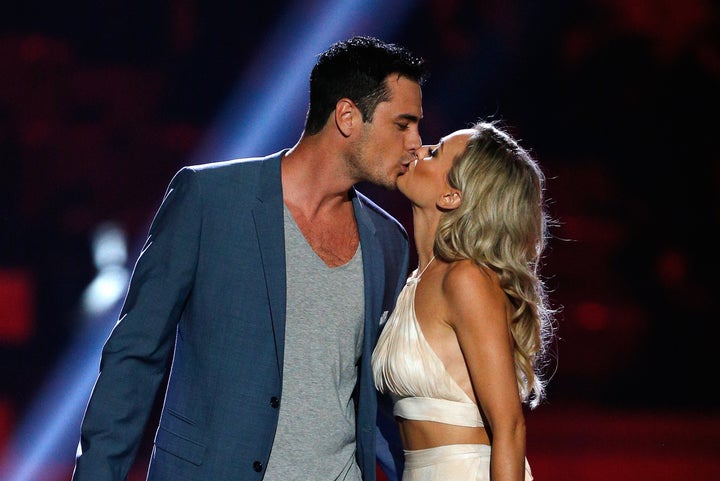 The reality show, which will air on Disney's Freeform this fall, will reportedly follow the blissful couple as they prepare for marriage and their new, post-"Bachelor" lives. (Bushnell is a flight attendant, but she says she's looking into other careers that might dovetail better with her very visible identity as a "Bachelor" star.) Though no couple from the franchise has ever gotten their very own spinoff series, fans already expected they'd at least see Ben and Lauren exchange vows on camera. Several of the most beloved "Bachelor" couples have done so.
Apparently, Freeform thinks this slender, self-effacing, loveable golden couple can carry more than just a wedding special. Freeform's executive vice president of programming and development, Karey Burke, dubbed the pair "the biggest 'Bachelor' couple of the last 10 years." (I'm personally offended on behalf of Sean Lowe and Catherine Giudici, but it's fine.) Still, what's the point? "The Bachelor" focuses on a journey to love, but a show about a couple just living doesn't have the same dramatic frisson. Sure, we had Jessica Simpson and Nick Lachey on "Newlyweds," but that was Jessica Simpson and Nick Lachey, and the biggest draw of the show might still have been catching Simpson asking whether tuna was fish or chicken ... you know, of the sea.
But maybe Freeform is on to something. Maybe we actually love boring TV. Just look at the reality we're already watching.
"Say Yes to the Dress," for example, features ordinary women, and a few celebrities, picking out their wedding dresses at New York bridal boutique Kleinfeld. It's a mind-numbing concept with few twists -- most of which are themselves fairly dull, like a bride who's struggled with body image issues or whose decadent tastes outstrip her family's budget. Yet it's now in its 14th season and has spawned spinoffs including "Say Yes to the Dress: Bridesmaids" and "Say Yes to the Dress: Atlanta."
Forget "Bridezillas"; this low-drama wedding planning arena is where reality TV flourishes right now. Shows like "My Fair Wedding With David Tutera," "Four Weddings," and "Keasha's Perfect Dress" mine a little bit of relational and familial friction for the conflict needed to feebly roll the episode forward. But basically, these shows are boring.
That's not to pick on bridal shows. MTV's "Pimp My Ride" and real estate shows like "Extreme Makeover: Home Edition" traffic in the same no-plot spectacle. Even a show like "Sister Wives," which boasts a dramatic-sounding concept (a polygamous family) but mostly depicts the housekeeping and logistical aspects of keeping a four-wife family running, seems too boring to be so gripping. But we watch.
If they're not selling us a story, these reality shows still have to sell us something. Typically it's stuff, or experiences, that we crave; clothes and homes we can't afford to even window-shop for, a picture-perfect romance that can seem impossible to find on Tinder, a truly pimped-out ride. It's basically consumption porn, giving viewers a chance to marinate in the fantasy that satiation can be found after some relatively small or contrived obstacles have been dispatched with.
This message soothes us, especially coupled with softly lit montages of everyday women trying on multi-thousand-dollar bridal gowns, man caves with built-in plasma screens, and casually well-dressed, skinny couples decorating nurseries for their first tykes. The aesthetic indulgence resembles that of QVC, without the risk that you'll wake up in the morning with a headache and the vague, foreboding sense that you're going to have $400 worth of gold-tone clip-on earrings delivered to your home in five to seven business days.
When it comes to Ben and Lauren, it remains to be seen whether people will actually watch "Happily Ever After" -- my "Bachelor" fan coworkers and I all shared the admission that we expected it to be a snooze. "I'll probably watch it on Hulu," offered one. It won't be event TV like "The Bachelor," that is.
Neither is "Say Yes to the Dress," but people are watching -- enough for the shows to continue getting made. If enough of us binge-watch "Ben and Lauren: Happily Ever After" on Hulu or our DVR, or comfortably doze through a marathon on Freeform some Sunday afternoon, that might be all it takes.
Before You Go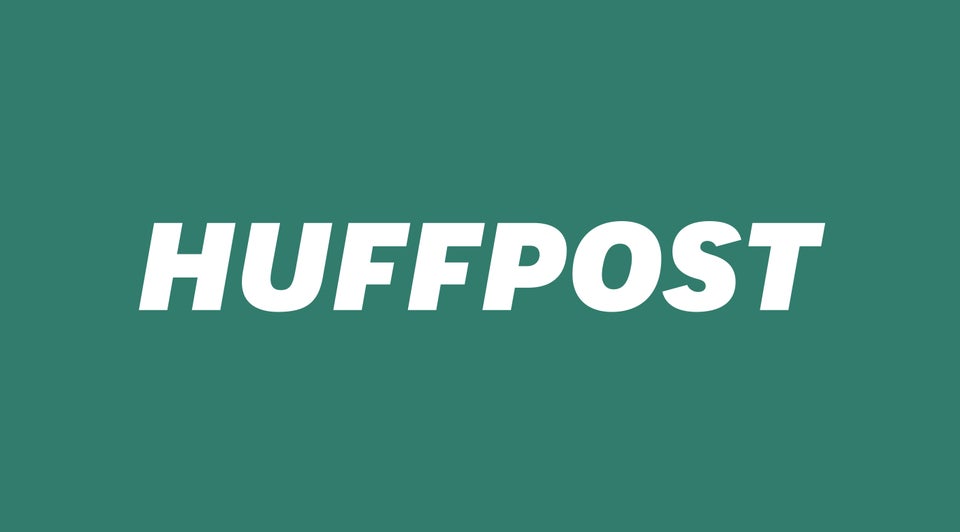 15 Of The #BestTVQuotes2015
Popular in the Community