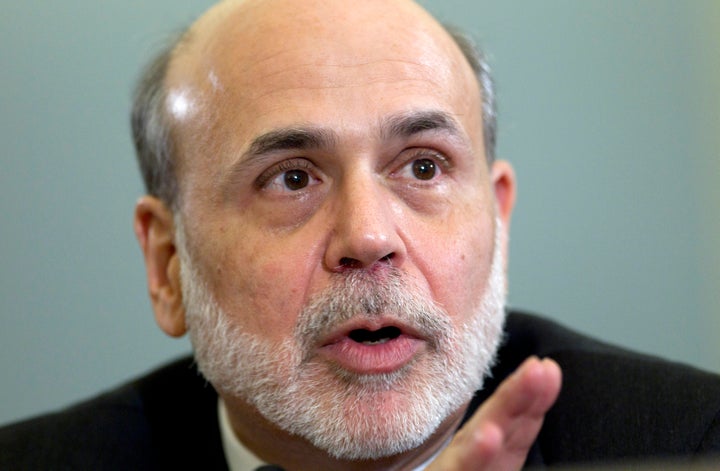 Federal Reserve Chairman Ben Bernanke warned Thursday that rising health care costs must be curbed if the U.S. government is to reduce the federal debt to sustainable levels.
"We need a much broader set of policies," Bernanke said at a House Budget Committee hearing. "The elephant in the room is really health care costs."
Health care costs have grown as the U.S. population ages and health care equipment becomes more expensive. The average family spent $13,770 on health care in 2010, a 3 percent increase from the year before, according to the Kaiser Family Foundation. The health care industry will account for one-fifth of the U.S. economy by 2020, according to a government report.
Americans' health care spending in 2008 was triple what it was in 1990, according to a separate Kaiser report. The report noted that health care technology has become more state-of-the-art, driving up costs, and that chronic diseases have become more common as Americans live longer.
Bernanke said that even eliminating discretionary spending altogether would "still not solve the problem," and that raising taxes on the rich would not do nearly enough. He said that Congress needs to focus on the long term.
"The biggest problems we have are beyond the next decade," Bernanke said. "They stretch out in the next 20 to 30 years."
He noted that federal spending on health care costs is projected to rise to more than 9 percent of the United States' gross domestic product in 2035, from 5 percent of GDP in 2011.
"These structural fiscal imbalances did not emerge overnight," Bernanke said. "To a significant extent, they are the result of an aging population and, especially, fast-rising health care costs, both of which have been predicted for decades."
He also warned that cutting spending too much now could harm the recovery. "'Do no harm' is a very important piece of advice I would offer you," he told the congressional committee.
The U.S.' national debt now tops $15 trillion, according to usdebtclock.org. The federal government needs to save $4 to $6 trillion over the next 10 years in order to place itself on a sustainable fiscal path, Bernanke said.
Related
Popular in the Community