"I had been on the road for almost three weeks, and I wanted to get a fresh change of clothes. Is that a crime?" Carson said during an appearance on ABC's "The View."
He said he also wanted to see his wife, Candy Carson. "I never get to see her. Is it a crime for us to be able to go home and spend a night together in our own home?"
When the hosts asked Carson why he didn't just buy new clothes in Iowa, he scoffed. "That's not the way I grew up," he said. "I grew up to preserve what I have. I don't just throw something in the garbage and buy a new suit." At the end of his interview, host Joy Behar gave Carson a fresh shirt, "so you don't go crazy looking for clothes."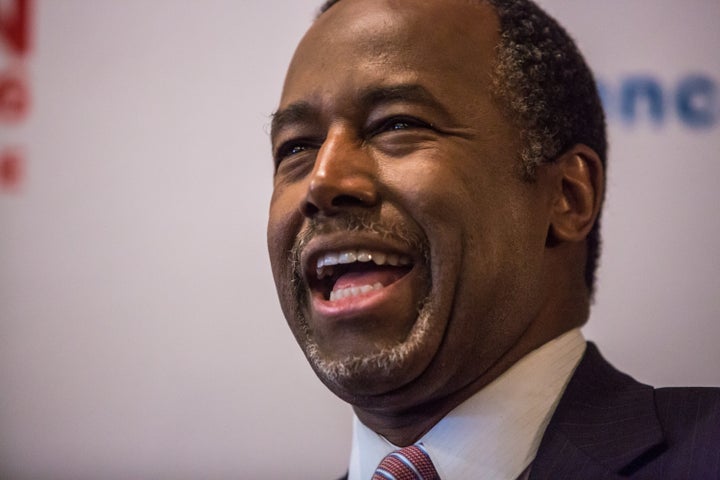 Carson also used the airtime to criticize Sen. Ted Cruz (R-Texas), whose staff circulated an email during the caucus suggesting that Carson was leaving the campaign trail for good.
"That was a very unethical thing to do ... and it would have taken them seconds to verify whether that was true or not, so obviously someone wanted to take advantage of the situation," Carson said.
Cruz, who won the caucus, has since apologized for the actions of his staff, but the email may have cost Carson precious caucus-goers at a critical moment. And given Carson's popularity with conservative Christians, those supporters might have backed Cruz instead. Billionaire Donald Trump, who came in second, has threatened to file a lawsuit over the results.
Rumors of Carson's campaign imploding have been circulating for some time. The Washington Post reported on Thursday that more than 50 staffers were being let go and salaries for remaining campaign staff were being "significantly reduced." Three of Carson's top aides defected at the end of December.
Calling all HuffPost superfans!
Sign up for membership to become a founding member and help shape HuffPost's next chapter