Donald Trump, the leading Republican presidential candidate, has "major defects" and there are "probably" better people for the White House, said supporter Ben Carson, the former Republican presidential candidate.
"He has some major defects, there's no question about it -- just like the rest of us," said the retired neurosurgeon, who endorsed Trump last month, during the radio program "The Cats Roundtable" on Sunday. He didn't detail what he thought the defects were.
Carson's comments may dog Trump in the coming days as the candidate, a self-declared real estate success and reality television show host, attempts to clinch the Republican nomination in a three-man race with Sen. Ted Cruz (R-Texas) and Ohio Gov. John Kasich.
Trump has faced withering criticism for comments targeting women, Mexicans and Muslims, among other groups. Some Republican leaders have denounced him. There is widespread fear among Republicans in Washington that Trump would face an almost certain defeat in a matchup against the Democratic front-runner, former Secretary of State Hillary Clinton, according to news reports.
"Right now what we need is somebody who can help restore the confidence of the American people," said Carson, who failed to win any Republican primaries or caucuses this year during his brief run for office. "No one believes in the government anymore."
After alleging that "everybody believes that we are weak, we are weak on the world stage, we're not doing things that make sense economically," Carson said that Trump is "probably the person who's most likely" to restore American confidence.
During the radio interview, Carson asked aloud, "Are there better people?" than Trump before quickly answering his own question: "Probably."
Support HuffPost
The Stakes Have Never Been Higher
Before You Go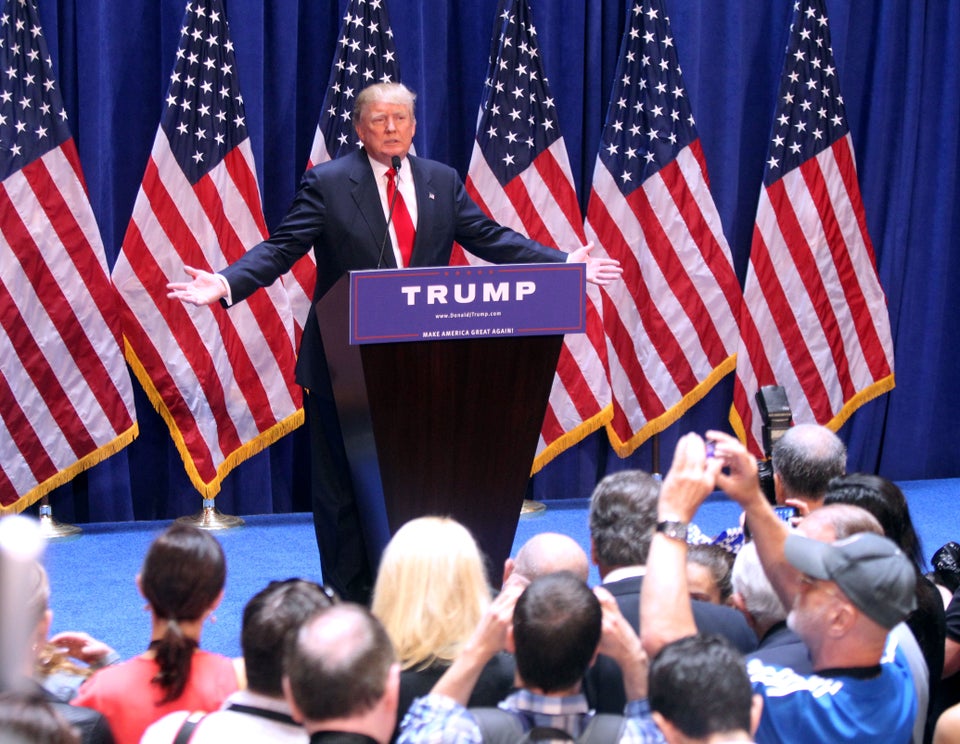 Trump on the Campaign Trail
Popular in the Community