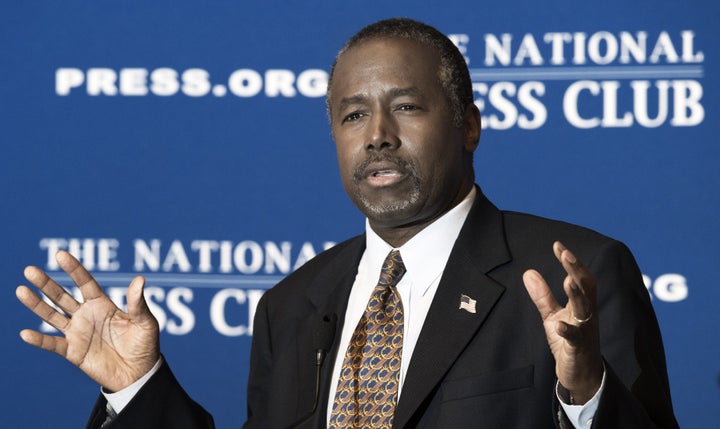 Republican presidential candidate Ben Carson defended his controversial comments that the Holocaust could have been prevented if only the Jewish people in Europe had been armed.
"It's not hyperbole at all," Carson said Sunday on CBS' "Face the Nation." "Whether it's on our doorstep or whether it's 50 years away, it's still a concern and it's something that we must guard against. That's one of the real purposes of having a constitution. I think the founders were really quite insightful into looking at possibilities and understanding what has happened in other places and trying to put together something that would prevent that from happening here."
The famed neurosurgeon said that Hitler's successes in Europe would have been "greatly diminished" if Jews had more guns.
"I'm telling you there is a reason these dictatorial people take the guns first," he added.
Carson, who is surging in national polls and currently stands in second place behind real estate mogul Donald Trump, again blamed the media for making his comments "into hyperbole and [trying] to make it into controversy."
"But the fact of the matter is when you talk to average American citizens, they know exactly what I'm talking about," he said.
Popular in the Community