Carson said Wednesday night in an interview with Fox News that "the offer is on the table" and said a decision could be expected "in the next few days."
"We did in fact have a discussion of what things need to be done in the country and what the options were," he said.
If Carson takes the position, it would be a major reversal for the retired neurosurgeon, who ran as a 2016 Republican presidential candidate and has never held elected office.
Just last week, Carson told The Washington Post that he would rather "work from the outside and not from the inside," and said through spokesman Armstrong Williams that he felt he was not qualified to run a federal agency on account of having no political experience.
Williams relayed the message to reporters last week in an effort to quash speculation that Carson would accept a Trump administration Cabinet role "or any position in the administration."
But Carson told Fox News on Wednesday that Williams was "talking off the cuff."
The Wall Street Journal initially reported on Wednesday afternoon that he had accepted the position, but then said it had misrepresented what Williams had said.
Soon after, two reporters said Williams told them Carson was still considering the offer, and Williams tweeted that the WSJ had misquoted him. The publication then updated its piece to reflect that Carson had not accepted the job.
Trump tweeted on Tuesday morning that he was considering Carson to lead the HUD, refueling reports that the retired doctor would join the administration in an official capacity.
As secretary, Carson would lead the office that oversees affordable housing, fair housing laws, funding for development projects, initiatives to address homelessness and other related programs. He doesn't have any experience with housing policy or development.
In a Tuesday interview with Fox News, Carson cited growing up in Detroit as a qualification for the HUD secretary role.
"I grew up in the inner city and have spent a lot of time there, and have dealt with a lot of patients from that area and recognize that we cannot have a strong nation if we have weak inner cities," he said.
If the Senate confirms him to the position, Carson would take the reins from current HUD Secretary Julian Castro.
It's a critical time for the issues that fall under HUD's purview. Robert Shibley, dean of the University of Buffalo's School of Architecture and Urban Planning, said it's especially important that the next HUD secretary understand the agency's core mission, which he summed up as "homelessness and affordable housing."
"At some juncture, we're a nation with way too many of one and not enough of the other," Shibley told The Huffington Post on Wednesday. "If the secretary of HUD has a lot of experience, they'll know this. And if they don't, they need to surround themselves with people who do."
Shibley noted that the issues the HUD oversees can't be solved by that agency alone and underscored the importance of HUD's leader having an ability to work with other agencies, including the Environmental Protection Agency, Department of Health and Human Services, Department of Labor and the National Science Foundation.
"If the assumption is that market forces will fix the core mission — homelessness and affordable house — it won't," he added.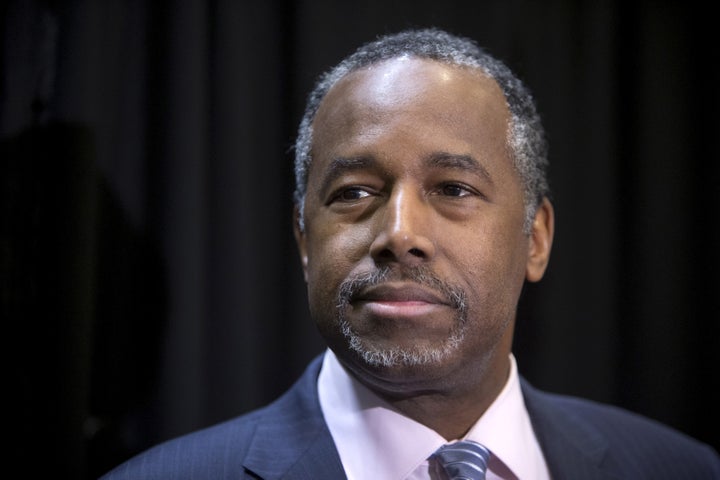 Carson endorsed Trump shortly after dropping out of the Republican presidential primary and maintained a steady relationship with the candidate. Trump, Carson and former Hewlett-Packard CEO Carly Fiorina were the three candidates who were running for president without political experience.
As a candidate, Carson was popular for his perceived trustworthiness and ability to work with a gridlocked Congress, as well as for his staunchly anti-abortion views. However, he became known for odd behavior like bolting during a live interview to check on his luggage and espousing strange conspiracy theories about the Egyptian pyramids.
This article initially reported that Carson had accepted the position, citing the Wall Street Journal's report. It has been updated to reflect that Carson's spokesman subsequently said he had been misquoted in the WSJ and that Carson was still considering the position. It has also been updated to include Carson's comments to Fox News on Wednesday night.
Before You Go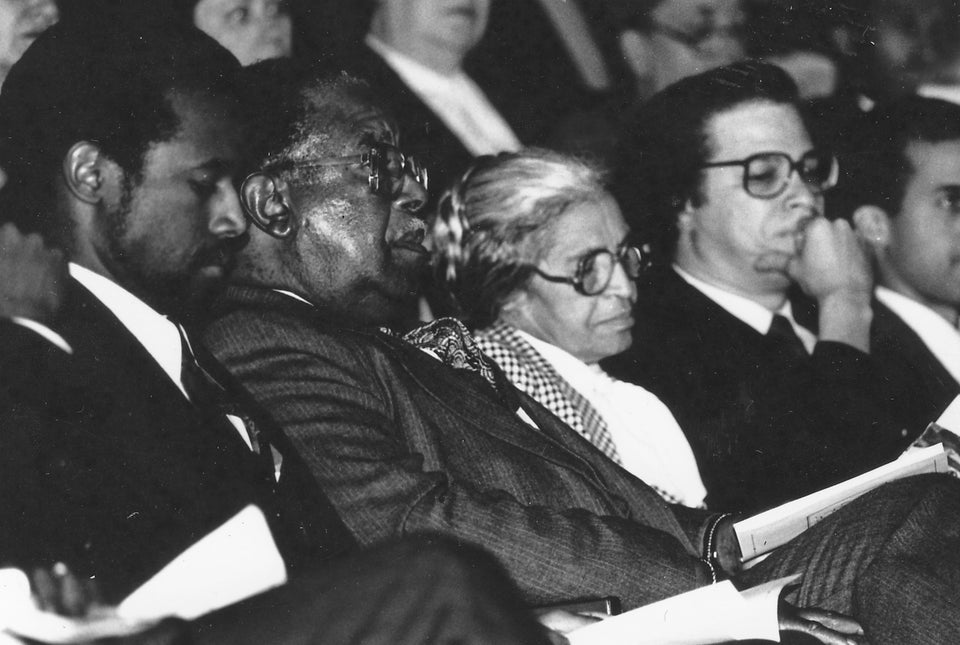 Ben Carson Through The Years
Popular in the Community