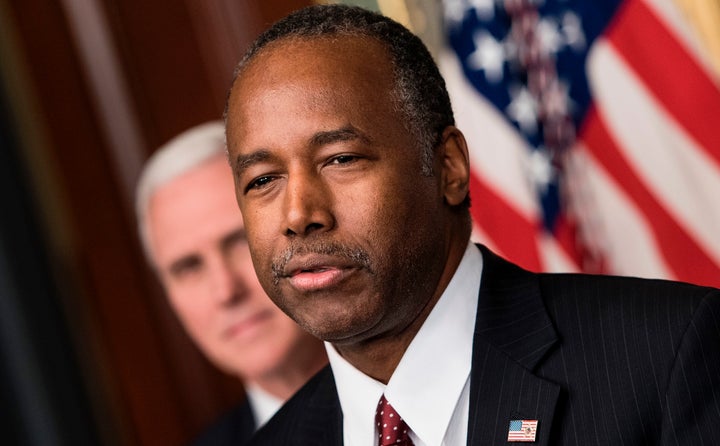 WASHINGTON ― Housing and Urban Development Secretary Ben Carson tried to reassure staff that they will not necessarily see a $6 billion cut to the agency Thursday, after The Washington Post reported that President Donald Trump was considering doing just that.
Carson sent a message to HUD staff Thursday morning, which was shared with The Huffington Post by an agency employee:
Today you may have read preliminary HUD FY18 budget negotiations in national media reports. Please understand that budget negotiations currently underway are very similar to those that have occurred in previous years. This budget process is a lengthy, back and forth process that will continue. It's unfortunate that preliminary numbers were published but, please take some comfort in knowing that starting numbers are rarely final numbers. Rest assured, we are working hard to support those programs that help so many Americans, focus on our core mission, and ensure that every tax dollar is spent wisely and effectively.
The Washington Post reported that preliminary budget documents show the massive cut, which would shrink the department's budget by 14 percent. The cuts would hit public housing support and end most federally funded community development grants. Those programs provide meal assistance and clean up abandoned properties in neighborhoods.
In his first speech to HUD employees earlier this week, Carson said slaves were involuntary immigrants who came to America and had to work "for less." He eventually apologized for his remarks.
This article has been updated with additional background on Carson.
Want more updates from Amanda Terkel? Sign up for her newsletter, Piping Hot Truth, here.
Before You Go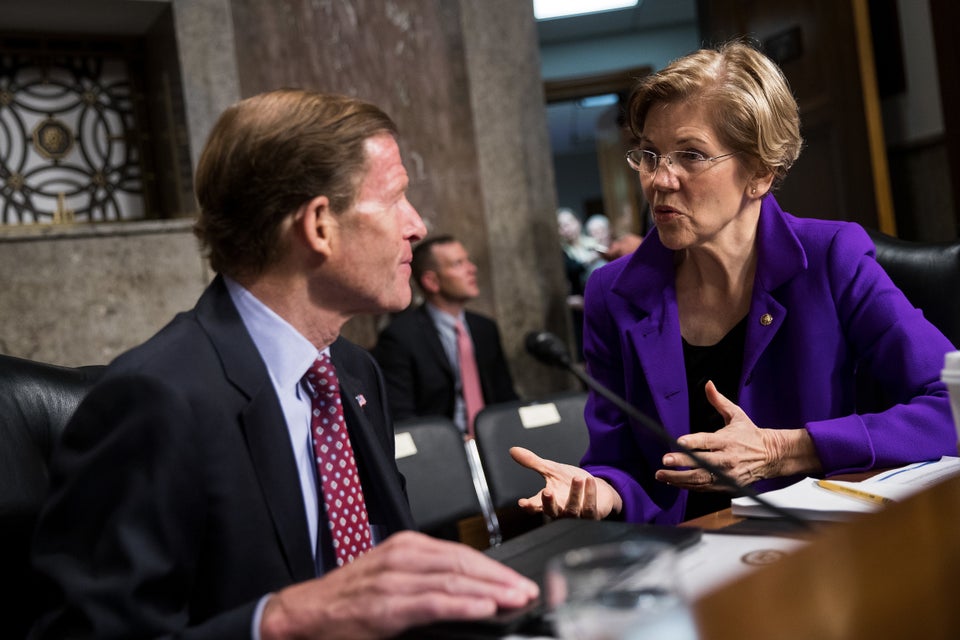 2017 Scenes From Congress & Capitol Hill
Popular in the Community