Johns Hopkins neurosurgeon Ben Carson said Friday that he is willing not to speak at the medical school's commencement ceremony after students petitioned to have him replaced because he compared gay marriage to bestiality and pedophilia.
MSNBC's Andrea Mitchell asked if he was prepared to withdraw.
"Absolutely. I would say this is their day and the last thing I would want to do is rain on their parade," Carson replied.
He was then asked if he'd told the university that he wouldn't be delivering the commencement address.
"I am waiting for appropriate channels," Carson said. "I don't think television is the appropriate channel."
Carson's comment about gay marriage on Fox News Tuesday drew outrage from students and faculty. "My thoughts are that marriage is between a man and a woman. It's a well-established, fundamental pillar of society, and no group, be they gays, be they NAMBLA, be they people who believe in bestiality -- it doesn't matter what they are -- they don't get to change the definition," he said, referencing the North American Man/Boy Love Association.
Later he tried to clarify his remarks to The Baltimore Sun, while not really apologizing for them.
"I think people have completely taken the wrong meaning out of what I was saying," Carson said Friday. "First of all, I certainly believe gay people should have all the rights that anybody else has. What I was basically saying is that, as far as marriage is concerned, that has traditionally been between a man and a woman, and nobody should be able to change that."
He added, "Now perhaps the examples were not the best choice of words, and I certainly apologize if I offended anyone."
The African-American surgeon and recipient of the Presidential Medal of Freedom has recently become a conservative hero, criticizing President Barack Obama at the National Prayer Breakfast in February and then rebuking him again at the Conservative Political Action Conference in mid-March. Carson has declined to rule out running for president himself.
Speaking with Mitchell on Friday, he said he wanted everyone just to get along. "We have so many pressing problems in our country, and at some point we're going to have to tone down the rhetoric and just move toward solutions to the multitudinous problems or we're going to go right down the tubes, just like every other pinnacle nation that has done many of the same things we're doing," said Carson.
UPDATE: 4:08 p.m. -- Dennis O'Shea, executive director of media relations at Johns Hopkins University, said he had not heard of any change in commencement plans.
"Dr. Carson is a distinguished Johns Hopkins surgeon and scientist chosen to speak at the School of Medicine diploma ceremony because of his extraordinary accomplishments as a neurosurgeon and his many contributions as an advocate for education and children," O'Shea said in an email to The Huffington Post. "He was not asked to speak because of his personal political, religious or social views. His personal views are just that, his own. When he speaks about them, he is not speaking on behalf of Johns Hopkins."
Before You Go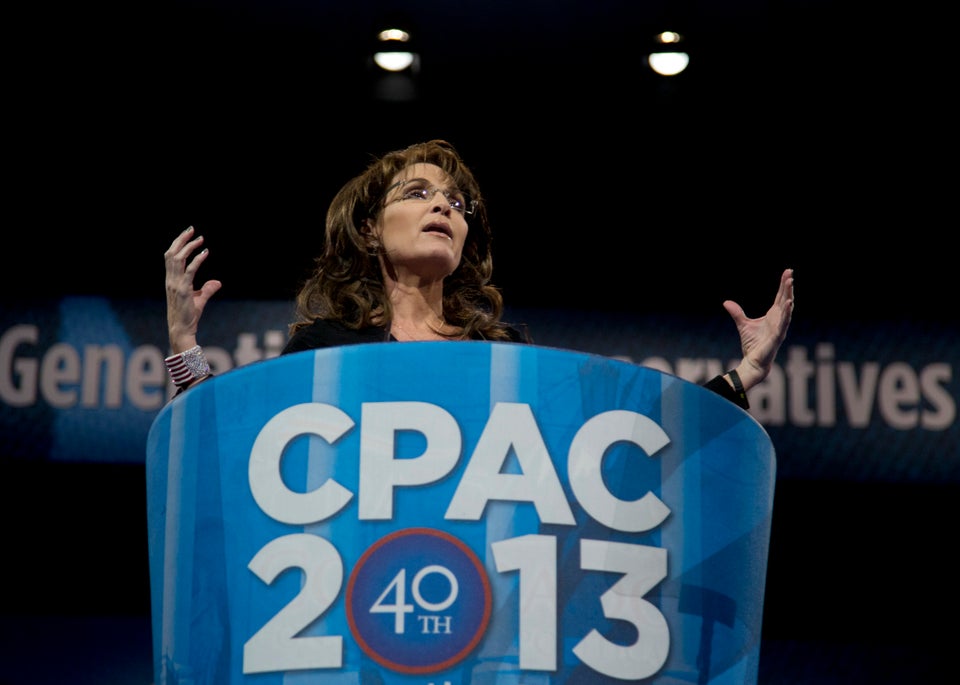 CPAC 2013 Memorable Moments
Popular in the Community