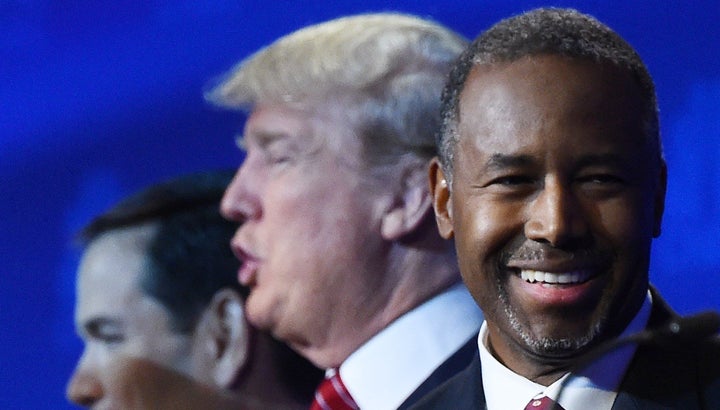 WASHINGTON -- GOP presidential candidate Ben Carson disavowed ties to a questionable nutritional supplement company Wednesday, despite the fact that he has given speeches for the firm, appeared on its website and said he loves its products.
"I didn't have any involvement," Carson said during Wednesday night's CNBC debate in Boulder, Colorado. "That's total propaganda."
In 2009, Texas-based Mannatech Inc. settled charges brought by the state attorney general that alleged the company had used "deceptive" and "illegal" materials claiming its products could cure Down Syndrome, cystic fibrosis, autism and cancer, according to the Wall Street Journal.
Mannatech relies on unsalaried independent sales associates for marketing, and it blamed them for the false claims. The company now operates under new leadership.
Carson, a retired neurosurgeon, has proclaimed himself to be a believer in the supplements. He has given four speeches to Mannatech, according to the WSJ, most recently getting paid $42,000 in 2013. He also appeared in videos promoting the company's products.
"The wonderful thing about a company like Mannatech is that they recognize that when God made us, they gave us the right fuel. And that fuel was the right kind of healthy food. ... Basically what the company is doing is trying to find a way to try to restore natural diet as a medicine, or as a mechanism for maintaining health," Carson said in a 2013 promotional spot.
Carson's mother also appeared in a video with H. Reginald McDaniel, who helped develop Mannatech's original product. "Dr. Reg," as Carson called him, left Mannatech in 2002. The Texas attorney general's complaint, according to the WSJ, accused him of involvement in circulating "illegal disease claims" in materials to sales associates.
The 2014 video with McDaniel and Carson's mother appeared on a separate site called "Hope 4 Alzheimer's" and promoted the "cognitive/physical gains of Mrs. S Carson after a few months of supplementation." Carson said he was "shocked, disappointed and disturbed by the presence of such a video" and never gave his approval.
In 2011, Carson gave a speech in which he claimed that Mannatech donated part of the $2.5 million it took to get him an endowed spot at Johns Hopkins Medicine. His campaign later said he misspoke, and Mannatech did not make a contribution.
Carson insisted Wednesday that although he likes the product and has appeared in the company's promotional materials, he has no ties to the firm.
"I did a couple of speeches for them. I did speeches for other people. They were paid speeches," he said. "It is absolutely absurd to say that I had any kind of a relationship with them. Do I take the product? Yes. I think it's a good product."
"If somebody put me on their homepage, they did so without my permission," he added.
At the time, Mannatech promoted the PBS special on its website, proclaiming, "Dr. Ben Carson, who has had a long standing association with Mannatech, will be conducting an informational presentation on PBS regarding brain health, referencing glyconutrients."
The company originally said it wasn't a sponsor of the special but clarified to the National Review in 2014 that "a group of Mannatech independent distributors, not Mannatech Incorporated, sponsored Dr. Carson to be the sole speaker on a PBS special."
Armstrong Williams, Carson's business manager, said how Mannatech used Carson to promote its products was a valuable lesson in whom to trust for his team.
"They're using him to publicize their website, to monetize it, get people to believe that this is endorsed by Dr. Carson," Williams told the conservative outlet. "The facts don't match the reality of what they're promoting to their audience. These things have their own biology and a way of solving themselves. It's not our job to go out and say that 'Mannatech is a bad company, Mannatech exploited Dr. Carson.' What we have to do is a better job in vetting these companies that approach."
On Wednesday night, one of the debate moderators asked Carson whether his experience with Mannatech called into question his "vetting process or judgment in any way."
The audience booed the moderator before Carson had a chance to answer, and he laughed it off.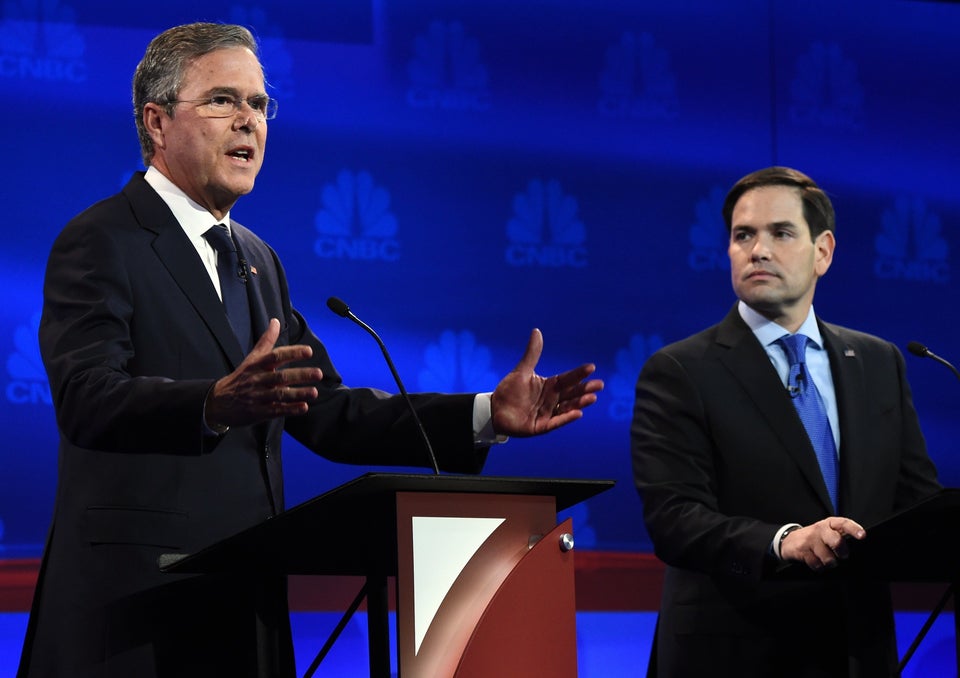 Moments From The CNBC Republican Debate