Like many members of his party, GOP presidential candidate Ben Carson wants to halt the intake of Syrian refugees in the wake of last week's terrorist attacks in Paris.
On Tuesday, the famed neurosurgeon's campaign wanted to promote Carson's stance on the issue -- using this hilariously incorrect map indicating all of the U.S. states whose governors have said they will refuse to accept refugees.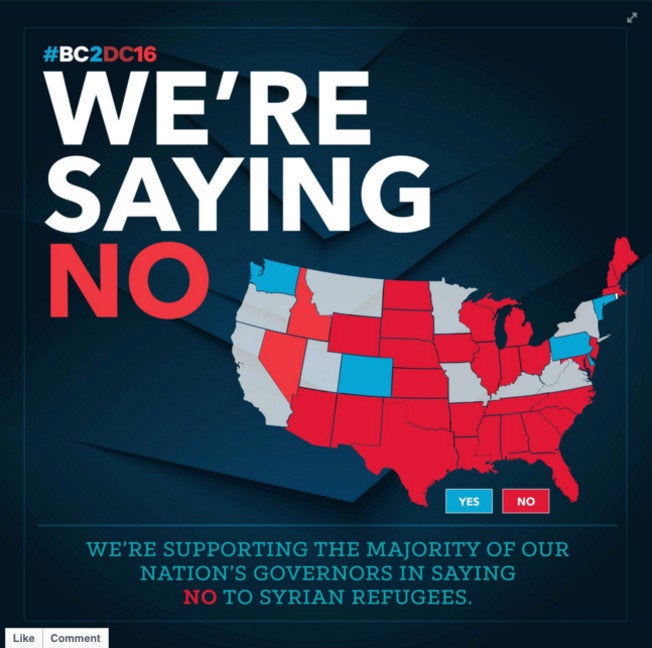 On the map, most of New England has been moved up, so it juts out into Canada. As one HuffPost reporter put it, "the U.S. has a trunk."
After many people pointed out the error, the Carson campaign removed the map from its social media accounts.
For the record, here is an actual map of the U.S.
Vox hypothesized that the designer of the map could have accidentally moved up the states, if he or she made the map using layers. But either way, no one noticed, and the campaign still went with it.
As the Washington Post's Christopher Ingraham pointed out, this week happens to be Geography Awareness Week, making the mixup even funnier. National Geographic created the occasion to encourage Americans -- who are notoriously bad at geography -- to learn more about maps.
PHOTO GALLERY
Ben Carson Through The Years
Calling all HuffPost superfans!
Sign up for membership to become a founding member and help shape HuffPost's next chapter