WASHINGTON -- Ben Carson, the retired Johns Hopkins neurosurgeon and Fox News commentator, recently warned supporters of Oregon GOP Senate candidate Monica Wehby that progressives are turning the country into the next Nazi Germany.
Carson made the comparison during a Jan. 31 fundraiser he headlined for Wehby in Wilsonville, Ore. A video of his speech posted on YouTube shows Carson discussing the "secular progressive movement," a term coined by Fox News' Bill O'Reilly to negatively characterize individuals with liberal or left-leaning values.
Carson said one of the main goals of progressives was to "fundamentally change who we are," and part of that entailed "keeping a blanket of silence over the majority." Most Americans have common sense, Carson added, but are afraid to speak out because they might be targeted or investigated by the IRS -- a reference to the agency's 2012 targeting of tea party groups. It was later found that progressive groups were also targeted, but Republicans have nonetheless used the IRS controversy to cast the Obama administration as authoritarian.
Carson then likened the status quo to Germany under Nazi leader Adolf Hitler, teeing up what he later implied was the choice facing voters in the 2014 midterm elections.
"There comes a time when people with values simply have to stand up. Think about Nazi Germany," he said. "Most of those people did not believe in what Hitler was doing. But did they speak up? Did they stand up for what they believe in? They did not, and you saw what happened."
"And if you believe that same thing can't happen again, you're very wrong," Carson added. "But we're not going to let it happen."
Watch Carson's comments at the 10-minute mark here.
Wehby, also a neurosurgeon, is one of several Republicans trying to unseat Sen. Jeff Merkley (D-Ore.). Merkley, a favorite among progressives, is not considered particularly vulnerable in the runup to November, but has been targeted by the National Republican Senatorial Committee over his support for Obamacare.
Wehby has positioned herself as a staunch critic of the Affordable Care Act. She recently clarified her position on abortion, telling a candidate forum in late January, that, while she is pro-life, "I believe [abortion] is a personal decision between a women and her family, not a woman and the federal government," according to the Baker City Herald.
Clarification: This article has been updated with Wehby's comments regarding her position on abortion.
Before You Go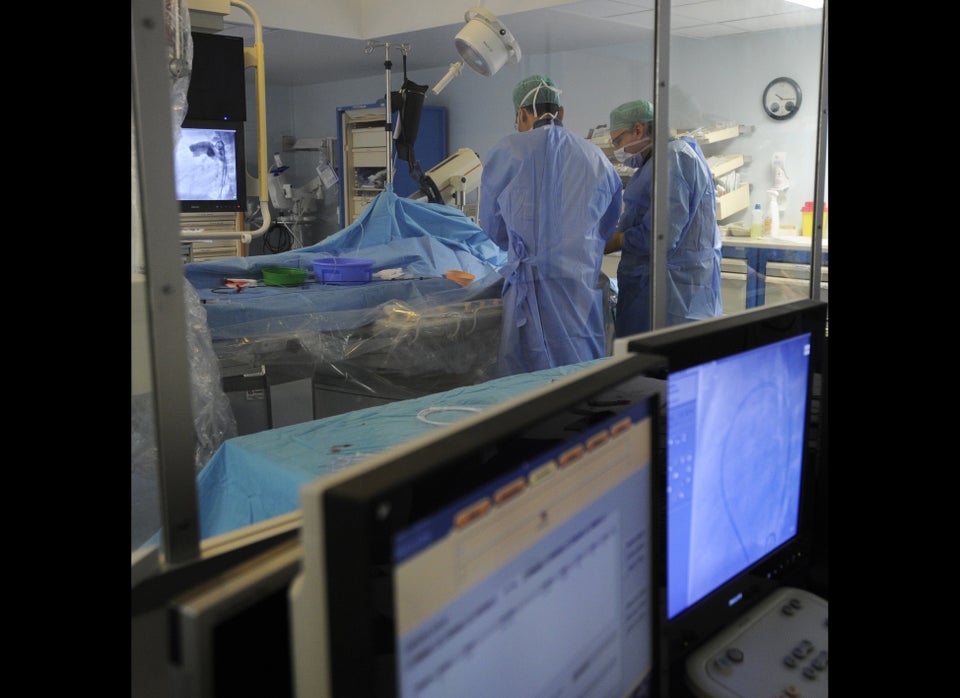 Lies And Distortions Of The Health Care Debate
Popular in the Community