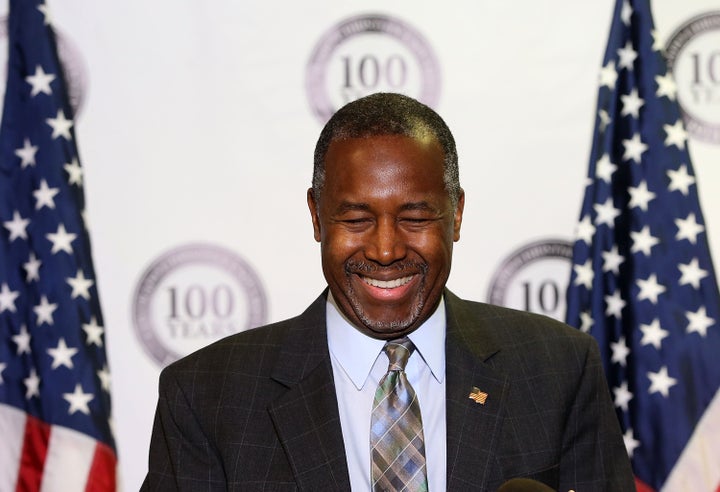 Ben Carson leads the Republican presidential primary field in a survey released Monday night by NBC News and The Wall Street Journal, marking the second time since October that the former neurosurgeon has polled ahead of Donald Trump.
The survey, conducted largely before last week's Republican debate, shows Carson with 29 percent, his best showing in any national poll to date. Trump takes second with 23 percent, followed by Sen. Marco Rubio (R-Fla.) at 11 percent, Sen. Ted Cruz (R-Texas) at 10 percent, and former Florida Gov. Jeb Bush (R) at 8 percent. The remaining candidates each polled at 3 percent or less.
The results represent a gain of 7 percentage points for Carson since the last NBC/Wall Street Journal survey in mid-October, and a 2-point decline for Trump.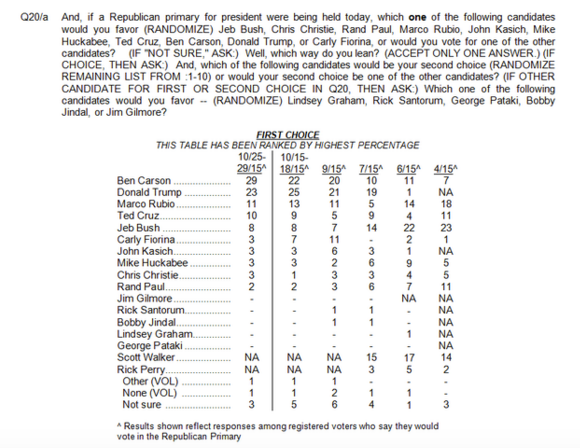 Republican pollster Bill McInturff, part of the bipartisan team responsible for the survey, called Carson's rise noteworthy, although he cautioned that "[i]t doesn't mean it is enduring."
A CBS/New York Times poll conducted Oct. 21 to Oct. 25, which, like the NBC/WSJ survey, used live interviewers, also showed Carson ahead, with a 4-point edge over Trump.
Since then, five other surveys, most conducted online or using automated telephone calls, found Trump continuing to cling to the lead. Polls that don't use interviewers have traditionally been more favorable toward Trump than those that do.
The NBC/Wall Street Journal poll surveyed 400 Republican primary voters from Oct. 25 to Oct. 29, using live interviewers to reach both landlines and cellphones.
Janie Velencia contributed reporting.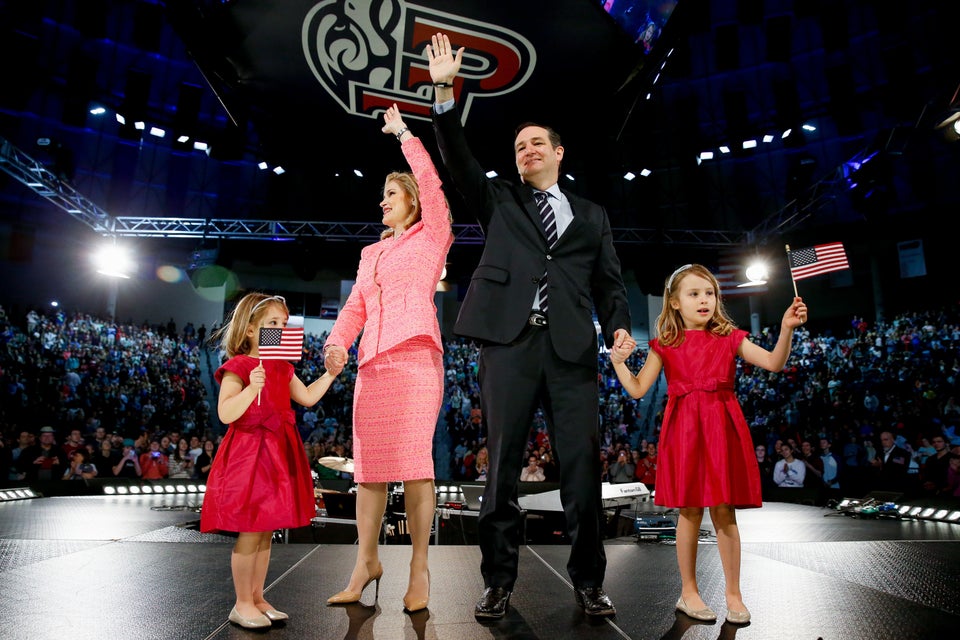 Declared 2016 Presidential Candidates
Popular in the Community