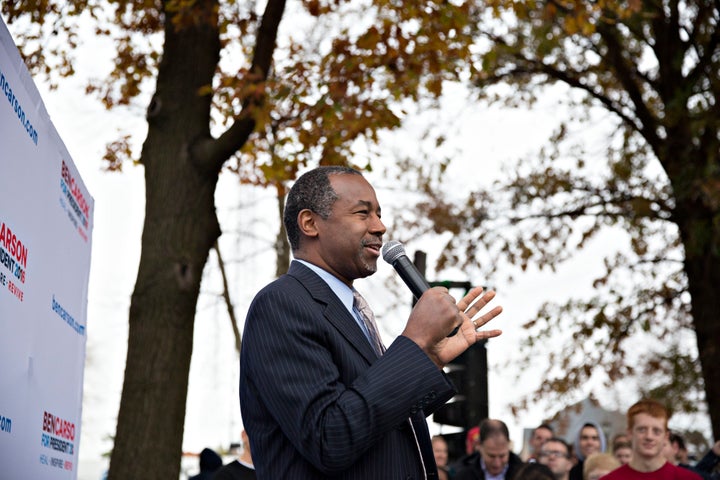 Ben Carson leads the Republican primary field in Iowa, according to two surveys released Monday, giving the former neurosurgeon a tie or a win over Donald Trump in all six polls of the state released this month.
Carson took 32 percent to Trump's 18 percent in a Monmouth University poll of likely Republican voters, with Sens. Marco Rubio (Fla.) and Ted Cruz (Texas) trailing at 10 percent each. In a separate Loras College poll, Carson took 31 percent to Trump's 19 percent, with Rubio again taking third.
In both cases, the change owes somewhat more to Carson's rising numbers than Trump's falling ones: Monmouth found Carson up 9 points and Trump down 6 from August, while Loras found Carson gaining 14 points and Trump falling by 6 over the same time period.
Earlier polls from Quinnipiac and Bloomberg Politics/Des Moines Register also showed Carson ahead -- by 8 and 9 points, respectively -- as did a survey conducted for Club for Growth Action, a super PAC that has run a $1 million ad campaign in Iowa opposing Trump, and since taken credit for his declining numbers.
Trump, who's fared better in polls conducted using automated phone calls or the Internet than on those making use of live interviewers, posted stronger numbers in an online CBS/YouGov poll released this weekend, which showed him tied with Carson at 27 percent.
HuffPost Pollster's average, incorporating all publicly available surveys, currently gives Carson nearly 29 percent to Trump's 20 percent in Iowa.
The latest polls don't predict a victory in the state for Carson next February any more than early surveys guaranteed a win for Trump, who still leads nationally. At this point in 2011, pizza magnate Herman Cain was at the apex of his brief surge in Iowa over eventual nominee Mitt Romney.
"Trump's support has eroded in a number of key areas, with the beneficiary being another outside candidate. One question is how secure Carson's newfound support really is," Monmouth poll director Patrick Murray said in a statement, noting that less than a fifth of likely caucusgoers say they've completely made up their minds.
But Carson's rise has thrown Trump -- who's perhaps more fond than any other candidate of citing his own poll numbers -- back into the role of testy underdog.
"We have a breaking story: Donald Trump has fallen to second place behind Ben Carson," Trump told supporters last week at a Florida campaign stop. "We informed Ben, but he was sleeping." (Carson responded over the weekend that his "energy levels are perfectly fine.")
The Monmouth University poll surveyed 400 likely Republican voters in Iowa between Oct. 22 and Oct. 25, while the Loras poll surveyed 500 likely Republican voters in Iowa between Oct. 19 and Oct. 22. Both used live interviewers to reach cell phones and landlines.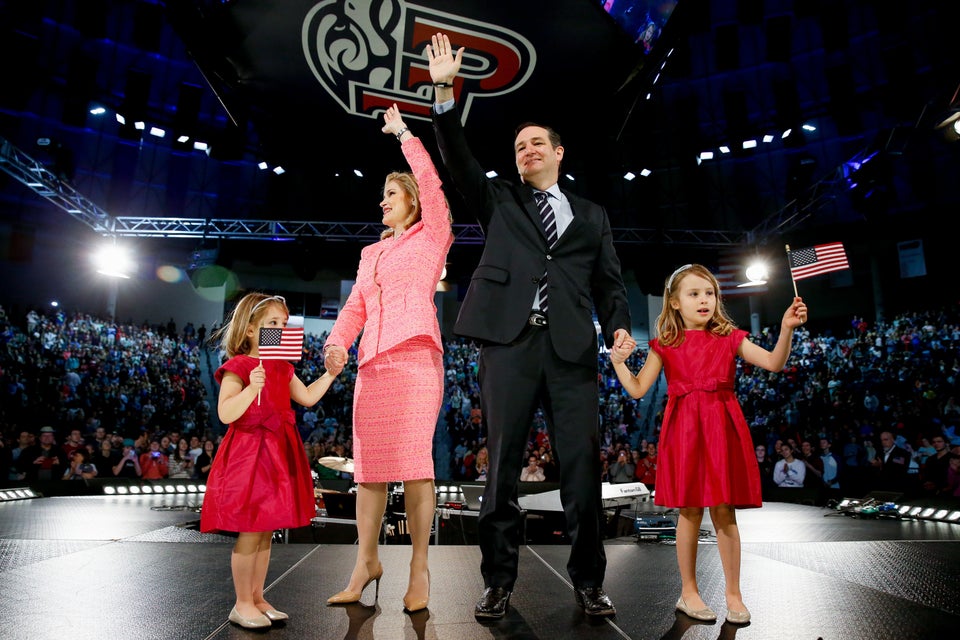 Declared 2016 Presidential Candidates
Popular in the Community