Most candidates neglect Washington, D.C., when sending out mailers for the Republican presidential primary. So one of the joys of going out of town is seeing what they send unsolicited to people like an 84-year-old retired doctor in Houston, Texas. 
And what 2016 candidate Ben Carson sends, as I learned over Thanksgiving, is a lithograph portrait of himself. 
"Dear John," an enclosed letter reads, "It is an honor for me to count you as a friend. And I do count you as that. In appreciation, I've sent you this very special, very personal portrait. I hope you can see in the portrait what is in my heart -- a love for God, a love of country, and a deep desire to serve both ... and to serve you." 
In a separate letter, again addressed to John, Carson writes that the portrait "was commissioned just so I could give it to you. This makes it very special to me." 
Also enclosed with the lithograph was a four-page letter and fundraising appeal: a pre-paid envelope to send back a check and a Newsmax listicle of "12 Reasons Ben Carson Would Make a Good President."  
The letter's recipient (my grandfather) has not contributed to Carson's campaign in the past, and the mailer doesn't seem to have changed his plans for the future -- I had to fish it out of the recycling bin.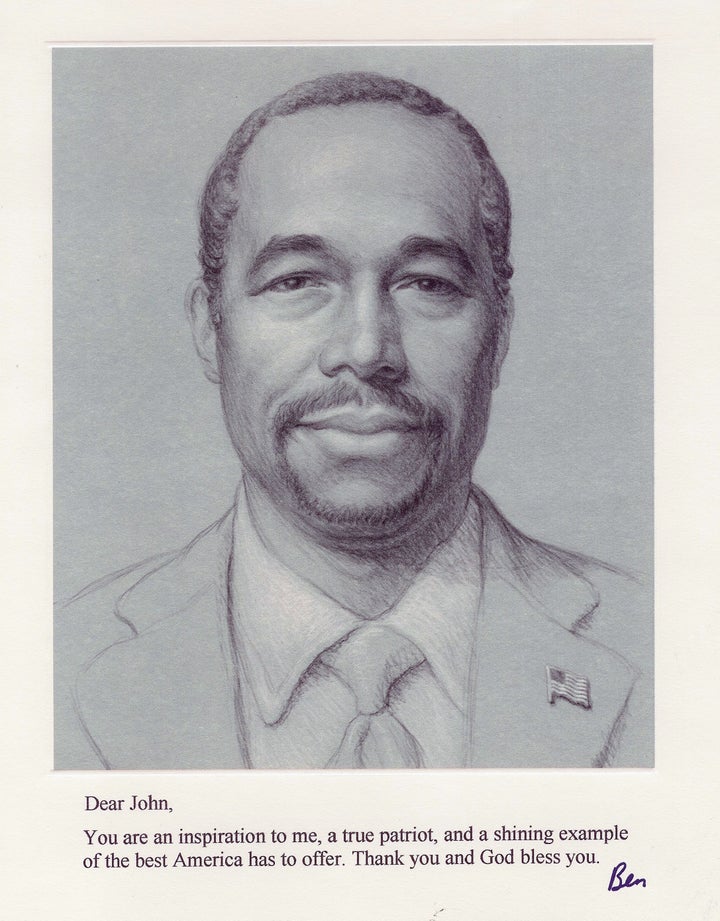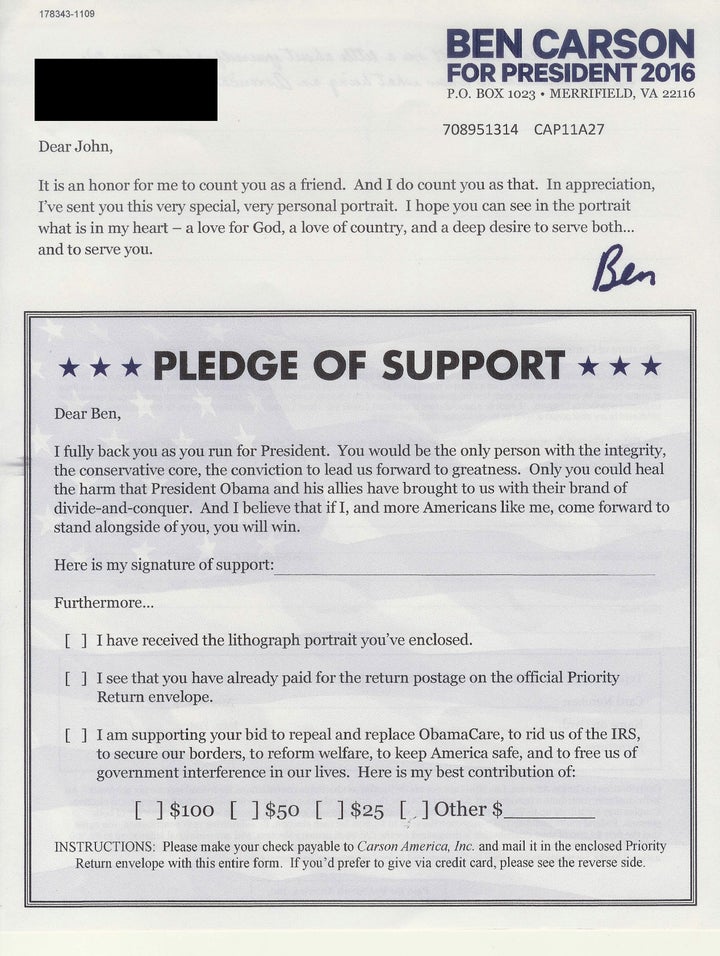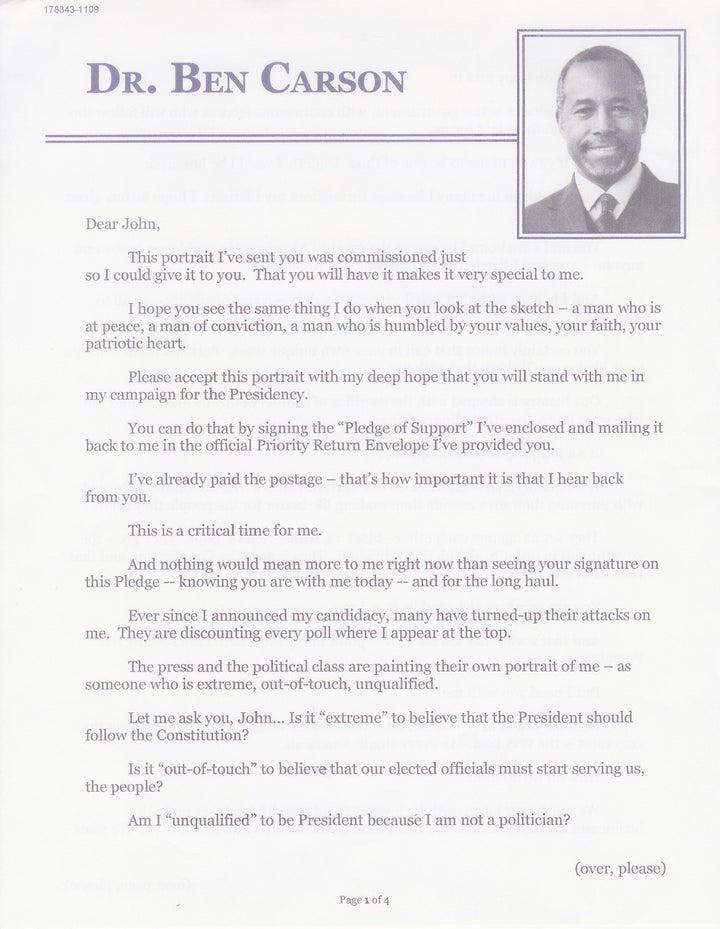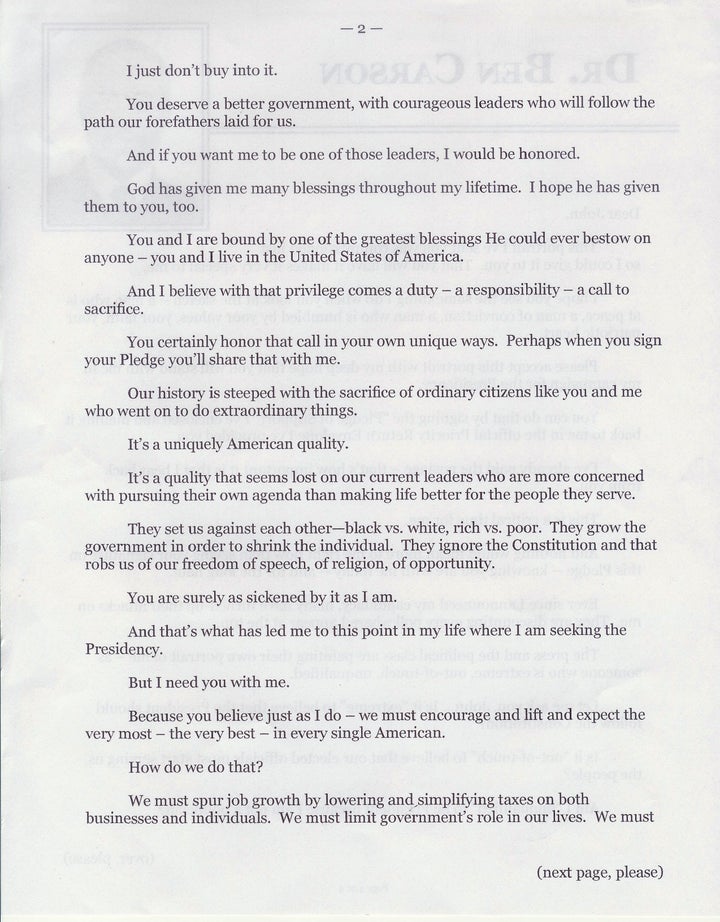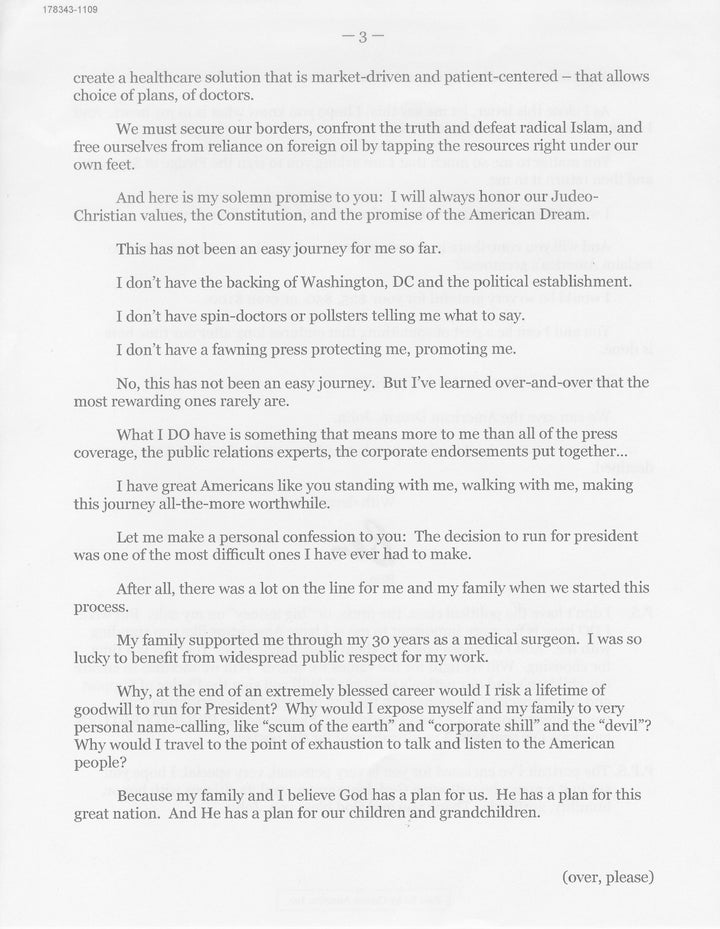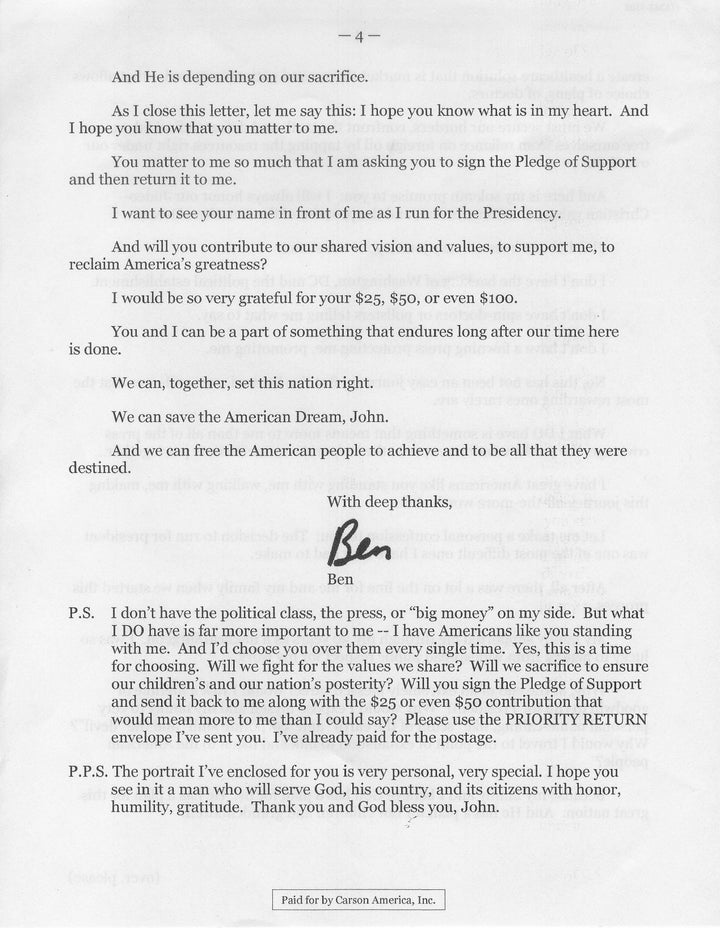 PHOTO GALLERY
Ben Carson Through The Years
Calling all HuffPost superfans!
Sign up for membership to become a founding member and help shape HuffPost's next chapter