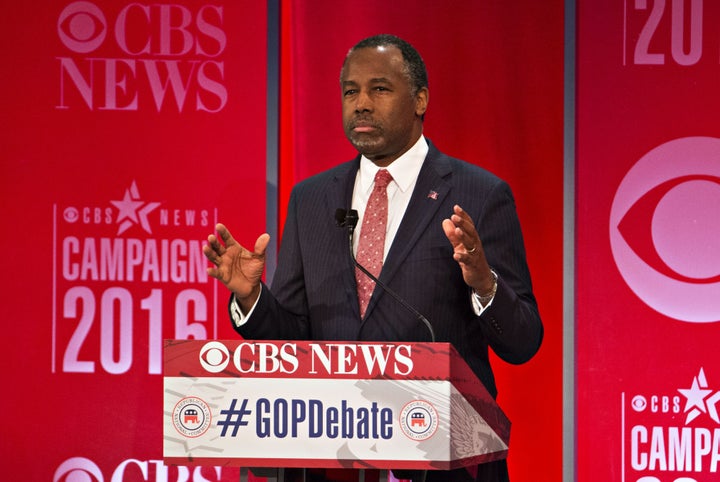 Former neurosurgeon Ben Carson chose to cap his debate performance Saturday night with a warning that "our country is headed off the cliffs" and a quote from a famous dictator.
"Joseph Stalin said if you want to bring America down you have to undermine three things: our spiritual life, our patriotism and our morality," Carson said.
But as the fact-checking website Snopes.com finds, there's no evidence Stalin ever said anything of the sort.
"We have yet to find a presentation of this quotation that references a verifiable source for it. Nearly all reproductions of this quotation simply offer it as an undated, unsourced statement attributed to Stalin," the Snopes authors write, noting that the quote "doesn't really sound like something Stalin would have said, as its subtext is praise for the strengths of American patriotism, morality, and spiritual life."
And Carson is far from the only offender. As MSNBC's Steve Benen pointed out last year, candidates this cycle have shared phony -- if pithy -- adages supposedly attributed to everyone from Thomas Jefferson to Patrick Henry.
REAL LIFE. REAL NEWS. REAL VOICES.
Help us tell more of the stories that matter from voices that too often remain unheard.